For Research in Motion, More Trouble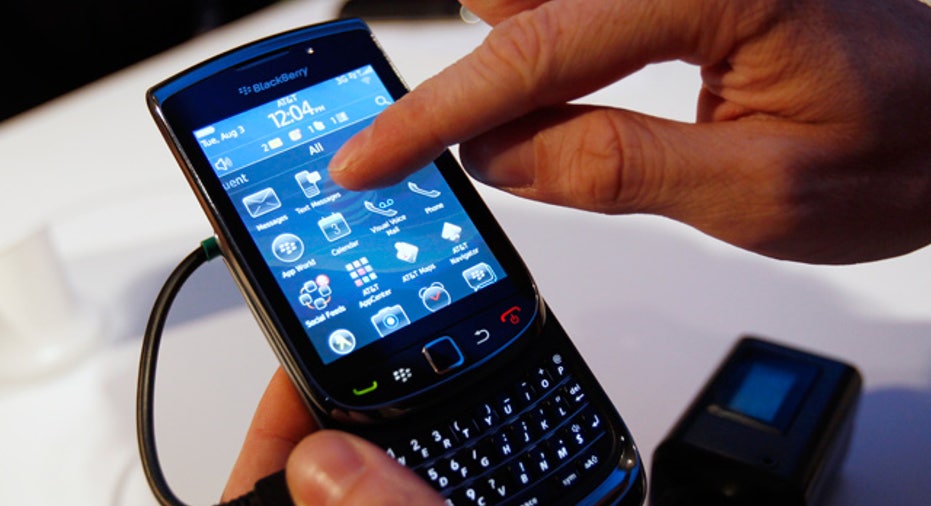 At least four brokerages slashed their price targets on Research in Motion's U.S.-listed stock after the BlackBerry maker warned of lower profit amid falling sales and an inventory pile up of its PlayBook tablet.
CIBC slashed its price target on RIM's stock to $25 from $55 saying "continued negative sentiment will likely keep the share price depressed in the near-term."
The brokerage said it sees the possibility of a deal with a company that could find RIM's Blackberry Internet Service and Blackberry Enterprise Service business model attractive.
Nomura said the PlayBook could remain a negative factor for the company through the next two quarters as 1.2 million PlayBooks may remain on RIM's inventories.
The brokerage cut its price target on the stock to $18.9 from $26 saying "this is the highest price we think any financial bidder is likely to offer in a take-over bid."
Speculation has been rife that RIM could be the target of a strategic buyout.
Barclays cut its price target on the stock to $16 from $23 and said it expects the company to "lose money in devices - as did Motorola and Palm - and cannot close it without inflicting great harm on the services unit."
In early October, millions of BlackBerry customers across four continents went without email, messaging and browsing service on their smartphones after a series of failures in RIM's private network.
Waterloo, Ontario-based RIM on Friday said it no longer expects to meet its full-year earnings forecast due to weak sales, a charge to write down inventories of its PlayBook tablet and a charge related to a damaging service outage in October.
"An indefinite period of decline has now begun," analysts at Wunderlich Securities said and cut their price target on RIM's stock to $16 from $24.
Shares of RIM closed at $16.77 on Friday on Nasdaq.