For Nike, Competition Is Only Part Of The Problem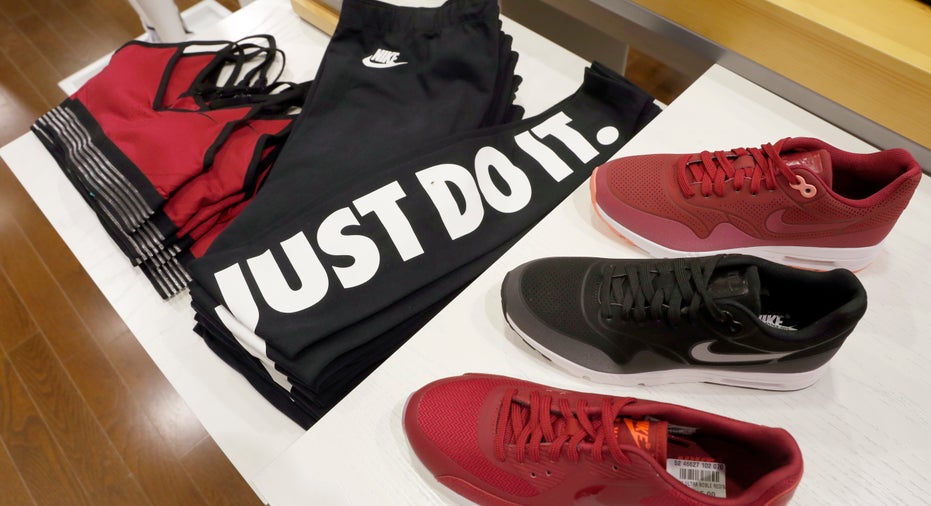 Most Nike (NYSE:NKE) critics blamed the apparel company's slump this year on tough competition from Under Armour (NYSE:UA) and Adidas, but at least one firm says shifting consumer tastes has the swoosh rethinking its game plan.
Nike's stock fell more than 3% during trading Wednesday, hours after the apparel giant announced its first quarter earnings. The company reported better-than-expected earnings per share and revenue, but underperformed on futures orders – a crucial barometer for revenue in upcoming quarters. Futures orders rose just 1% in North America, a market that Nike has consistently and overwhelmingly controlled in the past.
At least four Wall Street analysts downgraded Nike's stock rating in reaction, the Wall Street Journal reported, even as most firms remain confident in the company's long-term outlook. Most of the concern related to Nike's recent performance is related to Adidas and Under Armour's explosive growth in North America, but Brean Capital analyst Eric Tracy attributed his Nike downgrade to a disconnect between the company's traditionally lucrative offerings and current consumer tastes.
"We are lowering our rating from Buy to Hold following last night's 1Q results, with our more neutral stance based on our belief that NKE is now in the midst of an 'innovation reset' as evidenced by 1) more evolutionary product innovation amidst a consumer shift a consumer shift towards less technical, more lifestyle product [relative to 'visible' tech platforms that tend to drive revenue growth: Air, Lunar, Free, Flyknit) and 2) decelerating futures growth in North America as the market resets," Tracy wrote in a Sept. 28 note to investors.
While Nike holds a reputation as one of the most consistently innovative companies on Wall Street, consumer tastes have shifted away from tech-based performance footwear, such as Nike's Lunar and Flyknit offerings, in favor of casual lifestyle options – an area where Adidas and Under Armour are excelling.
Adidas has acquired additional market share in recent quarters due to the success of its retro and classic sneakers, sales of which increased by a multiple of four in August, according to NPD Group.
Tracy asserts that Nike's tech-based performance offerings, which aren't currently in style, have traditionally driven its most robust revenue growth. Sales in Nike's performance basketball category have sagged in recent quarters amid competition from a resurgent Adidas and Under Armour's line of Stephen Curry-endorsed sneakers.
"While we believe investments in enhanced customization and consumer facing digital [products] should resonate with consumers, we believe the current shift towards less technical/more lifestyle product somewhat mitigates a critical competitive advantage, as [Nike's] current platforms (i.e. Roshe, Huarache) don't support the 'visible' product innovation that has been a key driver of the NKE growth engine (esp. against difficult compares)," Tracy said.
Nike executives reiterated the company's commitment to product innovation during a conference call on Tuesday.
"We're excited about the pipeline of great products that we have coming," Nike President and CEO Mark Parker said.
It remains to be seen if Nike's new offerings, such as the auto-lacing, "Back to the Future"-inspired "HyperAdapt" sneaker, will boost its near-term outlook. Tracy expressed doubt, given the absence of any major product launches during this summer's Nike-sponsored Rio Olympics.
"With NKE historically using Olympics mega-platform to debut revolutionary product, the absence of such an intro at this year's games suggests to us that 1) it wasn't in the pipeline (and therefore won't be a near-term catalyst) or 2) intro was pushed out based on 'noise' (marco, Zika, security concerns) around Rio games, with ramped [endorsement spending] making the former more likely, in our view," Tracy wrote.