For CFOs, It's No Longer Only About the Money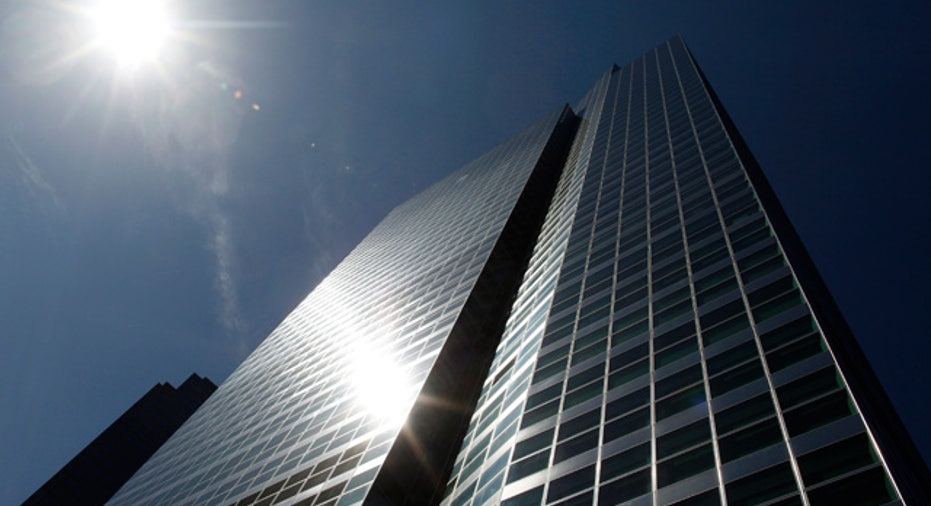 Over the past two decades the role of the corporate CFO has evolved from simply a numbers guru to a big-picture thinker involved in nearly every facet of the company.
This transformation has been significantly accelerated by the financial crisis, which sent companies large and small scrambling to raise cash, cut costs and tap emerging markets.
The modern CFO is often the right-hand man or woman of the CEO and the role now requires someone with a dynamic background far beyond finance.
"The CFO's role has absolutely expanded since the financial crisis and we don't see it slowing down," said C.J. Wimley, who works with CFOs on a regular basis in his position as chief operating officer of SunGard's corporate liquidity business. "They have to do the blocking and tackling."
According to recent research by American Express (NYXE:AXP) and CFO Research, 65% of finance execs from around the world believe CFOs have become more influential as a result of the economic downturn. This trend is even stronger in the U.S., the epicenter of the 2008 meltdown, where 85% of finance execs have seen their CFOs hold more sway.
Chad Stone, CFO of Ames, Ia.-based Renewable Energy Group (NASDAQ:REGI), believes the growing power of CFOs is a sign of the economic environment of the past six years.
"During times when it is difficult to obtain financing and during economic tightening, the value of a financial mind is in more demand and more critically needed," Stone said in an e-mail.
Credit Crisis Scars Linger
While this shift may be more pronounced among public CFOs due to Sarbanes-Oxley, even private companies are seeing an impact.
Greg Bubp, CFO of privately held thermal solutions provider Eclipse, said he has seen his role change in recent years.
"It has evolved from more than just one of managing the numbers to actually becoming one of managing expectations -- shareholder/owners, directors, banks and other senior management," said Bubp, whose Rockford, Ill.-based company has 670 employees in 13 countries.
It's clear the memories of the 2008 crisis, when the evaporation of credit knocked many companies into bankruptcy, continue to loom large.
The economic downturn and meltdown on Wall Street forced CEOs to look to their finance specialists to devise strategies to quickly raise cash at affordable rates in a frightened market. CFOs also had to keep an eye on volatile stock moves, revamp inventory management, optimize accounts receivable and try to extend terms to vendors.
"Maybe the CFO was never more important" than during the crisis, said John Graham, a professor at Duke University who directs that school's quarterly CFO survey with CFO Magazine.
CFOs had already been enjoying growing influence, but the Great Recession gave them a greater seat at the table, paving the way for expanded responsibilities.
Trimming the Fat
Modern CFOs help drive M&A, oversee tax moves and are often the point person on conference calls with analysts and major shareholders.
"They are doing everything except being the public face of the company and the final decision maker," said Graham.
While the financial crisis is over, the U.S. economy continues to grow sluggishly and is subject to short-term blips. This has made life difficult for public companies under pressure to beat expectations set by Wall Street analysts.
With revenue growth slowing, companies have increasingly looked upon CFOs to create cost-cutting maneuvers to increase the bottom line.
"An emphasis on managing costs and balancing capital structure is always important, but its importance becomes more apparent to those outside finance in low tide scenarios," said Stone.
For example, last week grocery chain Supervalu (NYSE:SVU) swung to a stronger-than-expected quarterly profit thanks to lower costs. While revenue was essentially flat, the company's gross margins expanded to 14.6% from 13.4% thanks to a 14% tumble in overhead expenses.
"As they bring their quintessential 'spreadsheet' to life, CFOs are playing a far more significant part in company decisions in an effort to achieve a more optimal, high performing business," said Shane Berry, senior vice president of AmEx's global corporate payments division.
New Skillset Required
At the same time, U.S. companies are increasingly looking to untapped foreign markets for growth opportunities. Globalization has raised the prominence of CFOs, who help oversee the tax and currency implications of overseas revenue.
"During times when it is difficult to obtain financing and during economic tightening, the value of a financial mind is in more demand and more critically needed."
Sarbanes-Oxley, which was ushered in after the fall of Enron, has increased the legal responsibility of CFOs, who can be held personally liable for the accuracy of financial statements.
"I wondered at the time if this would derail the CFO's emergence as a key strategic thinker. It didn't," said Graham.
Instead, Sarbanes-Oxley forced CFOs to become more intimately familiar with their company's operations.
All of this means today's aspiring CFOs require skills they didn't just two decades ago. According to the AmEx survey, the most important skills CFOs need include strategic thinking, risk management, analytic thinking, global business acumen and as an internal alliance builder.
"Not only do you need to be technically extremely sound, but you need to be a great people person," said Thomas Saporito, CEO of RHR International. "If the person can't build trust and partnership among the senior management team, it's probably a no-go."
Next Stop CEO?
For the most part, CFOs don't go on to become CEO, though there are some high-profile examples such as PepsiCo (NYSE:PEP) CEO Indra Nooyi.
Could that change given CFOs' more powerful role?
"The current economic climate has presented CFOs with a unique opportunity to take on top leadership positions that were once reserved for executives who had built their reputations in market-facing roles," executive search consulting firm Spencer Stuart said in a report.
But outside of financial-services companies, CFOs do face an uphill battle, especially in companies with powerful brands and a heavy sales culture.
For now, they may have to settle for better raises than their bosses.
According to a recent study by consulting firm Compensation Advisory Partners, median CFO salary rose 3% in 2012, compared with just 0.5% for CEOs. Also, almost nine out of 10 CFOs received a raise between 2011 and 2012, compared with about half of CEOs
So what do all of these changes mean for investors?
The amplified authority of CFOs is probably going to be a positive for shareholders. Modern CFOs can ease the load on the CEO, help on big-picture projects and keep the company prepared for the next downturn.
"There's going to be much more of a focus on good habits for working capital management and that has to be good for the shareholders in the long run," said Wimley.