Follow-Through and Resuscitating Our Dreams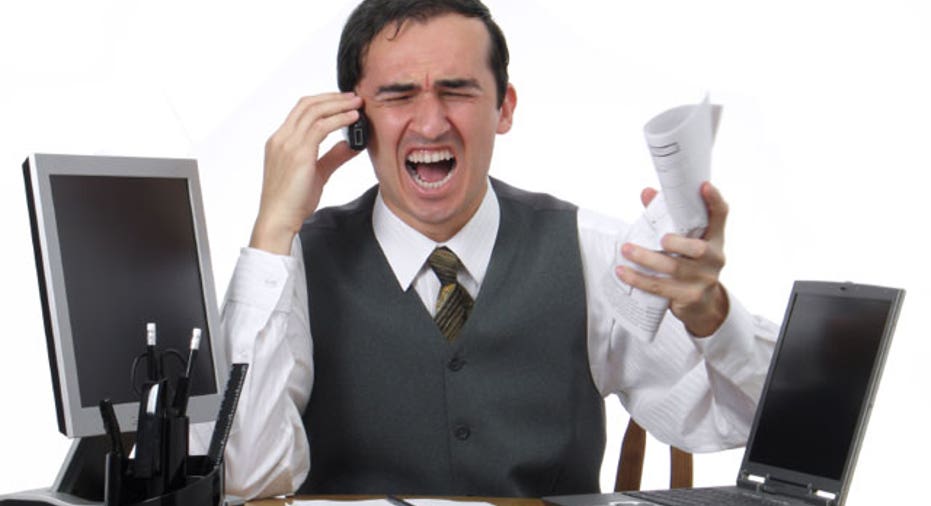 As I watched a perfectly delightful production of The Last Night of Ballyhoo presented by the Hudson Theatre ensemble in Hoboken, N.J. last weekend, what I think of as my life coach 'tic' was set off by a mother-daughter exchange in the play.
Set in Atlanta in 1939, the wistful, dramatic daughter, Lala Levy, is captivated by the fact that Gone with the Wind is premiering in town. The more aflutter she is, the more aggravated it makes her mother, who keeps scoffing at what she perceives as her daughter's fleeting ambitions to write radio scripts or a novel.
Fictional characters or no, it sets off my triggers when people express joy or passion about something, and then someone, anyone, shoots it down. Ugh.
Enter a story by Jackie Friedman of The Star-Ledger that made me smile from ear to ear: "After 20 years of regrets, 39-year-old Dave Zoni is a lacrosse star at Brookdale Community College." Don't you love it already?
"Now, after nearly 20 years spent swimming in regret over missing out on college lacrosse, the former high school All-American from Garden City, N.Y., has returned to the field," Friedman writes.
The article goes on to explain that Zoni "had attended Farmingdale State College in Long Island right out of high school for several months, starting in the fall of 1990. But when Zoni's father suddenly died, he left school -- with his eligibility intact -- to take over the family business."
Studying early childhood education and planning to continue on to a four-year program, Zoni is, according to Friedman, "the all-time leading scorer for the 10th best junior college team in the country, with 61 goals and 38 assists over the past two seasons." He is also sporting a 3.04 GPA.
While this story appeals to me in part because it taps into my former life as a sports writer who covered the joys and rigors of college athletics, it goes deeper. The fact is, for reasons less dramatic than Zoni's, I quit college halfway through my sophomore year. Just up and quit, much to the dismay of the journalism professor who I would later call my mentor.
That experience gave me the perspective that the people who stick by us, who see our potential, are like angels sent to offset the naysayers and often our own inner critic; it is the latter that sometimes weakens our resolve and causes us to throw in the towel when to outsiders it seems foolish to do so. Sometimes it feels like we just don't have the strength to go on, regardless of financial or status rewards that may be dangled in front of us.
Perhaps that's why a recent story about JaMarcus Russell tugged at my heart strings a little bit. Jason Cole of Yahoo! Sports quotes sources saying that this 25-year-old – who was the No. 1 draft pick in the NFL in 2007 – is wasting his golden opportunity because of a lack of desire and work ethic. Russell was being life coached by John Lucas – a former pro basketball player and coach known for his Houston-based Treatment and Recovery Center -- but he has reportedly given up on him.
There is so much involved here and I'm not about to pass judgment on coach or client because only they know what transpired between them, but what I do know is that for any number of reasons many people in their late teens and 20s just aren't ready to rise to the occasion of their gifts or ambitions. It's so easy to get sidetracked.
"Life is a bunch of start-overs," then-42-year-old Lucas (he's now 57) said in a piece on NBA.com that explains why he's called a life coach. "I've had to take four. I've told the kids that life is about moments and you can turn yourself around."
For Russell, the stakes are incredibly high because it's the NFL. And for some his perceived lack of effort flies in the face of those who work hard and have the desire but don't get the chance.
But me, I sigh.
There's an angel in his corner and it's not helping. Ask most life coaches and they'll tell you that it's the people with regrets from their 20s who often wind up as our clients. I love it because it gives me a chance to help them bring out of the ashes the dreams, the set-asides, the "not practical" passions they wanted to pursue and now can't let go.
This sometimes comes in the form of a drastic life change, but it doesn't have to. My recent conversation with some friends about what we'd do if we won the lottery got me thinking. I talked about how I'd go earn a master's in literature, not to use it for career purposes, just to read good writing. Then I realized that if a client told me that same thing, I'd say this – what are you waiting for?
Further, if the goal is to read good writing and discuss it with others, why does it have to be in the context of a degree program that will take over my life in a way that isn't practical right now? So instead I've enrolled in a lit class at New York University this summer and I'm really excited about delving into Dante's Inferno.
The other day I met some new people and was talking about how glad I was that I had told a gym buddy about my desire to learn to hit a bag because sometimes I don't follow through on things. One of the gentleman picked right up on what I said, noting that I was actually a life coach admitting that I don't always follow through.
The cat's out of the bag. I'm human. And I'll go out on a limb and say other life coaches fall into the same category. But in many cases that's what makes us effective. We can relate to the struggles of procrastination and motivation. We listen. The guy at the gym is keeping me accountable, just as I do for my clients.
Ideally we follow through the majority of the time, balance our detractors with angels and overcome the hiccups. That's how it's done.
Nancy Colasurdo is a practicing life coach and freelance writer. Her Web site is www.nancola.com and you can follow her on Twitter @nancola. Please direct all questions/comments to FOXGamePlan@gmail.com.