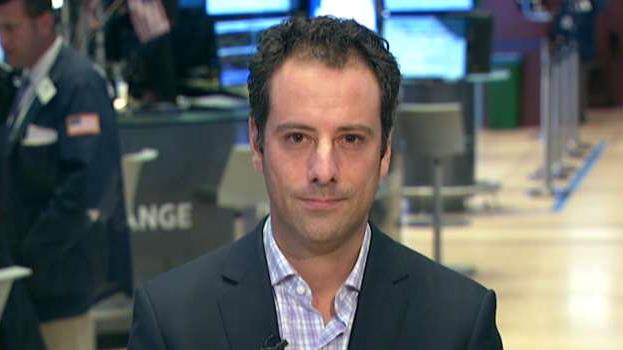 AT&T's (NYSE:T) announced $85.4 billion acquisition of Time Warner Inc. (NYSE:TWX) has caused presidential candidates Donald Trump and Hillary Clinton to express concern.
In a statement released by the Trump camp, senior economic advisor Peter Navarro said:
"Donald Trump will break up the new media conglomerate oligopolies that have gained enormous control over our information, intrude into our personal lives, and in this election, are attempting to unduly influence America's political process."
During an interview on NBC's "Meet the Press," Democratic vice presidential candidate Tim Kaine said he is also skeptical of the mega-merger.
However, former BuzzFeed President Jon Steinberg says he believes regulators will allow a union between the two media companies.
"I think this deal is definitely getting put through," he told the FOX Business Network. "What's different between this deal and historic deals is it's a vertical integration. Remember, when Comcast tried to acquire Time Warner Cable, you had two cable companies. In this case you've got a distribution company in AT&T and Time Warner is a content company. So there's almost no case for this to be blocked."
Steinberg added: "When you look at Comcast's acquisition of NBC Universal, part of the agreement with the government was that NBC would sell its programming at equal rates to all the other carriers as well. And no doubt the same requirement will be put on Time Warner. The only difference here is that maybe the stock is trading at such a discount because investors are concerned about what exactly they will have to give up, what they will have to agree to. That to me is the only rationale. This couldn't possibly be struck down. There'd be no basis. It'd be okay for NBC and Comcast, but not okay for these two companies?"
The former BuzzFeed president said the deal has "very limited synergies," and explained why he thinks AT&T moved to acquire Time Warner.
"Effectively the only reason why AT&T is doing this is because they lost 268,000 wireless subscribers in the past quarter, they're not growing and they need to buy inorganic growth at this point and they need to hedge themselves against the fact that wireless is no longer a growth market. It's basically just a conglomeration of two companies in vaguely-related fields."
When asked about the timing of the deal, Steinberg said the biggest issue right now is the massive changes happening in the industry.
"With all the over-the-top skinny bundles, viewership declining by single-digit percentages, with newspaper advertising revenue going off of a cliff—the world is changing dramatically. And these companies recognize it."
He added: "If they don't position themselves very, very quickly they're going to be trying to catch a falling knife. So to me, rather than the low interest rates, the bigger issue is that [Time Warner CEO] Bewkes recognizes that these cable networks are increasingly worth less and AT&T realizes the fact that they can't growth the wireless subscribers, so that's the force."