Flooded With Cash, Bank of NY to Charge Fee for Large Dollar Deposits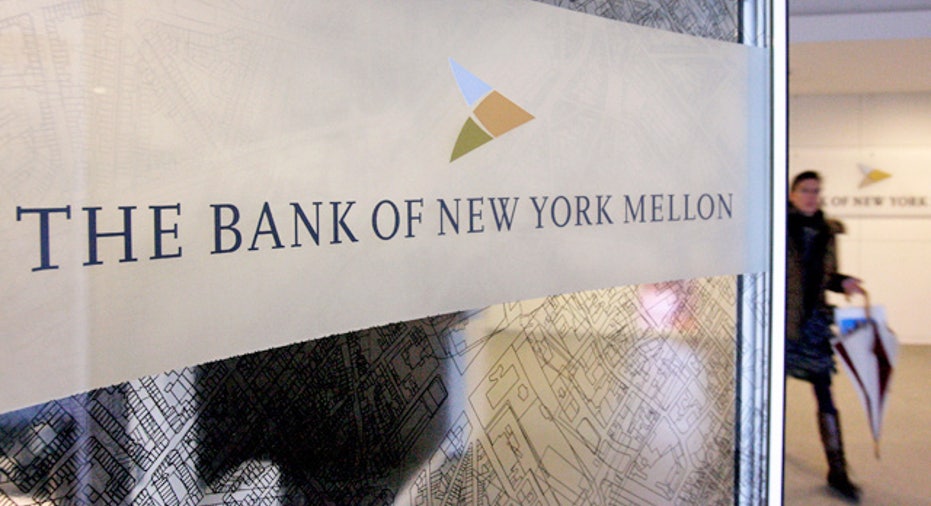 In a dramatic sign of the growing fear in the financial markets, Bank of New York Mellon (NYSE:BK) is seeing such a surge of cash that it plans to begin charging large depositors a fee to hold dollars.
The New York-based investment manager and trust bank is citing a sudden increase in dollar deposits caused by jitters about the U.S. and European debt crises.
"In the past month, we have seen a growing level of deposits on our balance sheet from clients seeking a safe-haven in light of the global interest rate and credit environment," Bank of New York said in a statement. "As markets stabilize, we expect deposit levels will trend lower as they are redeployed into the markets. At that time, it is likely this fee will no longer be necessary."
Bank of New York plans to charge 0.13%, plus an additional fee if the one-month Treasury yield falls below zero. The unusual charge will take effect August 8 and be slapped onto accounts that have an average monthly balance of $50 million per client relationship, The Wall Street Journal reported. Clients who maintain routine deposit levels won't be affected, the bank said.
In a letter obtained by the Journal, Bank of New York said its customers are in the midst of a mass de-risk and its deposits are "suddenly and substantially increasing."
For their part, JPMorgan Chase (NYSE:JPM) and State Street (NYSE:STT) told FOX Business they haven't begun to charge customers fees on large deposits.
The Bank of New York move highlights the flight to safety in the financial markets away from risky assets like stocks and commodities and in favor of safe-havens like dollars and Treasurys.
For example, the Dow Jones Industrial Average tumbled more than 300 points Thursday as economically-sensitive stocks like Caterpillar (NYSE:CAT) and U.S. Steel (NYSE:X) slump on fears the U.S. will suffer a double-dip recession.
The benchmark index, which has plunged about 1,000 points from its May highs, narrowly avoided on Wednesday its first eight-day losing streak since 1978. The broader S&P 500 is flirting with correction territory, which signifies a pullback of at least 10% from recent highs.
While equities retreated Thursday, the U.S. dollar soared more than 1% against the euro and Treasurys rallied, with the one-month U.S. bond yielding near zero.
Wall Street has been spooked by Washingtons struggle to avoid an unprecedented default by raising the debt ceiling and a flurry of alarming economic indicators, including lethargic gross domestic product growth and the weakest manufacturing growth in almost two years.
Some believe these reports signal the U.S. is in jeopardy of slipping into another recession, which is technically defined as two consecutive quarters of negative growth. Others see the nation avoiding a double-dip, but struggling to achieve the growth economies typically see after deep recessions such as the one the  U.S. is struggling to rebound from.