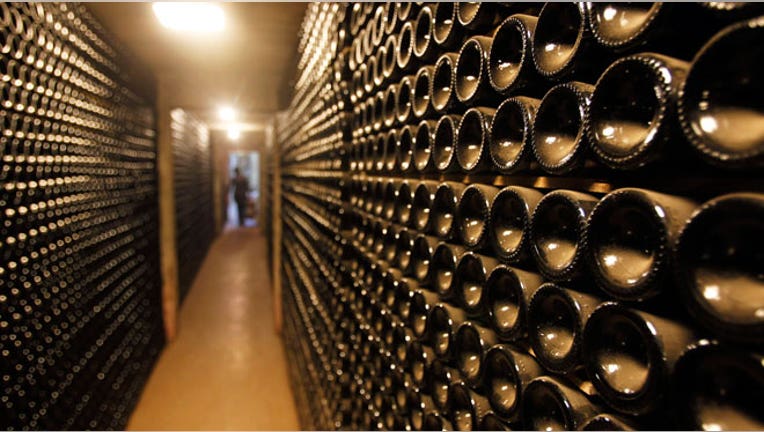 Flash sales are no longer just about fashion. Support small businesses and get discounts and exclusive deals in return.
Discount Wine
If you're a fan of flash sales and also enjoy a glass of wine from time to time, you'll want to visit Invino.com. The site is a private sale shopping site featuring great bottles of wine at up to 80% off retail prices.
The inClub lets you create a personalized shopping experience by letting you select your favorite varietals and regions and apply them to customized shipping. And, if you find something you like, you can check out their inStock feature, which keeps an inventory of favorite labels so you can order more. Membership is free so sign up here.
Local Deals
Seeking a new way to support local businesses? If you live in New York City or Greenville, S.C., you may want to check out Smallknot.
Created to help small businesses get the funding they need to succeed, the site pairs people who love to find great deals and insider perks with businesses in their community. You can search for any kind of fundraising campaign in the two cities and opt to invest a little cash to help them with expenses large and small. Then, as a Smallknot supporter, the business will give you discounts, free products and other insider goodies. If you want to suggest a small business to Smallknot, just fill out the form on their website.
Want to know when Smallknot expands its reach? Click here to be notified. They've got a great blog too for aspiring entrepreneurs out there.
Sell Your Snapshots
An app called Foap will pay for photos you snapped with your mobile phone (and help reporters out there find photos in a flash when a deadline is looming).
If you have some images you want to share, submit them to Foap. If Foap approves them, they will be added to the online marketplace, and if a company sees a photo they like, they'll pay you to use it.
Photos with frames and filters aren't allowed, unless the filter sharpens the photo. Blurry pics and inappropriate images aren't accepted, and images must be 1000px in height or length.
If you want to try for some extra cash with your iPhone's photo collection, download Foap from the App store for free.
House Calls
A new service called HealthTap wants to put medical professionals in touch with the masses, answering health questions in real time via mobile or desktop app. It costs nothing to send an anonymous message to the 12,000 doctors within the HealthTap Medical Expert Network, and if you have a specific medical professional you want to talk to, it will cost $9.99 to send a question privately, and $4.99 for each additional message if you have follow-up questions. That may sound expensive, but if you consider what a co-pay and a doctor's visit would cost you just to ask a question in person, it's pretty reasonable. Signing up is easy at HealthTap.com.
Know of a killer deal or insane bargain? Email the goods to OnSale@FOXBusiness.com and share the wealth.