Five Ways you May Get Nicked by Bank Fees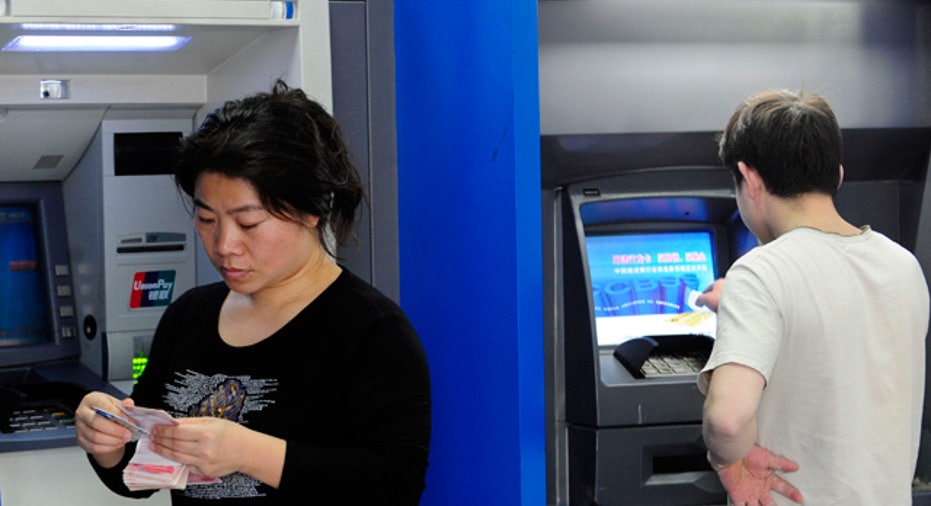 New legislation limits the amounts that banks can charge for certain types of fees, so banks are adding new charges to make up for lost revenue. Some checking account customers are now paying monthly maintenance fees for the first time, and some card users are getting charged new bank fees for inactivity.
"Traditionally, banks looked to fees as a cost recovery system," says Michael Hermens, president of Finance Forward LLC, a financial consulting firm in Dallas. There are real costs associated with account maintenance, so banks charged their customers to recoup the cost of their services.
"The problem is when they report to government regulators -- the Federal Reserve, Comptroller of the Currency and FDIC, it is difficult to justify fees because the costs are indirect," Hermens says.
Institutions are using bank fees to incentivize consumers to utilize lower-cost products and to penalize them for using higher-cost products. For example, many banks have fees to take mortgage payments over the phone. Some banks have teller fees if a person is involved with a transaction, Hermens says.
While you may not be able to avoid all new bank fees, being aware of fees for your banking services may help you choose which products and services to use.
Watch for Mobile Banking App Fee
One of the sneakiest new bank fees is one that some institutions are planning to charge for the use of mobile banking applications on your smartphone, Hermens says. It's sneaky because some banks will work with wireless carriers to add the fees to users' wireless charges rather than including them in your bank statement.
"By bundling the fees with your wireless charges, banks will be able to avoid looking like they are interested in fees," Hermens says. "One thing to look for is for AT&T and Verizon to raise their costs of wireless when you have a banking app on your iPhone. They are paying your bank fees and collecting them from you, disguised as wireless charges."
New Debit Card Fees are Coming
New caps on fees to process debit card transactions, which go into effect July 21, mean that banks will be making less money on each debit card transaction. To make up the difference, some banks are considering new debit card changes. These might include annual fees on debit cards, eliminating debit card rewards, charging higher withdrawal fees at ATMs for noncustomers, and capping the number or size of transactions you can make on your debit card.
According to Robert Hammer, chief executive of consulting firm R.K. Hammer in Los Angeles, consumers can count on annual fees for debit cards. Many have already begun, starting at $15 and going to $30 per year.
"Other debit card fees are unknown at present, but expect them in the next 12 months as banks adjust their business models from less interest to more in fees," Hammer says.
His advice to consumers: Read your mail, especially "change in terms" disclosures. Shop around and consider local or regional banks, not just money-center banks. Fees may be more attractive to a given consumer at the smaller banks.
Credit Card Fees on The Rise
The cost to aquire new credit card accounts has risen dramatically over the past several years.
"As a result of that and the imposition of new credit card regulation, especially on APRs, banks have necessarily focused on fees. (They are adding) new fees where none existed previously, and raising fees where they did exist before," Hammer says.
For instance, annual fees ranging from $29 to $99 have been applied to a variety of Bank of America credit card accounts, dating back to 2010. Cash advance fees are rising as well; they are currently as high as 5 percent with no cap, Hammer says.
Banks Levy New Overdraft Fees
Thanks to new Federal Reserve rules, if you opt in, banks will cover your transaction for a flat fee each time you overdraw your checking account through the use of a debit or ATM card. Those bank fees, which run between $25 and $45 for major banks, can add up. For instance, Bank of America charges $35 per bounced check, a standard that many smaller banks have adopted, Hermens says.
In addition to the standard overdraft protection service, many banks offer overdraft protection plans, in which customers can link their checking accounts to savings accounts or lines of credit to cover overdrafts. But fees for these plans are rising in many cases, too. Wells Fargo customers are charged $10 every time they make an overdraft protection transfer from savings to checking. Last year, HSBC began charging checking account customers $10 for each day they used their line of credit for overdraft protection.
"Never bounce a check," Hermens says. "Sit down and do a weekly forecast of all your checks going out, your ATM withdrawals and when your payments are coming in. Get online banking and check your balance twice a week. If you don't have enough money, delaying a payment is almost always cheaper than bouncing a check."
Maintenance Fees Added to Accounts
Even the most basic banking services are not immune to rising bank fees. Hammer says consumers should expect fees for checking accounts and savings accounts that do not meet minimum balances or average daily balances.
Bank of America is raising minimum balance requirements throughout this year and charging a monthly account fee for customers who can't maintain those balances. Citigroup has added monthly maintenance fees of up to $30 for some checking account customers. Some banks are charging a monthly fee for customers who bank in the branch and request paper statements rather than banking solely online.
"Banks usually charge these fees under the auspices of 'account maintenance,' which is a real cost to them," Hermens says. "These fees run anywhere from $7 to $10 per month and usually apply to customers who only have one account. Banks will waive the fees for customers with multiple qualifying accounts, such as a checking account with a mortgage. This is a way to reward customers who give them more business."