Five Ways to Annoy Job Recruiters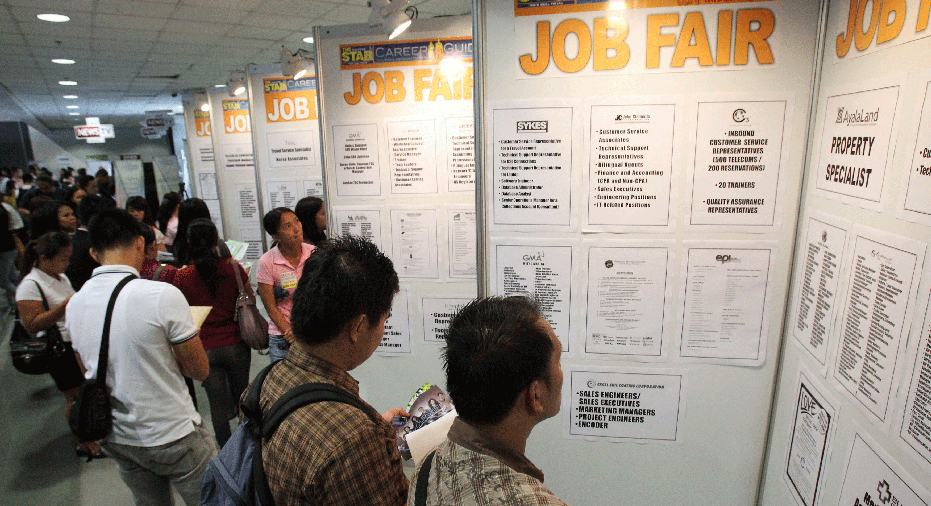 Job seekers need every advantage in the current labor market to find full-time employment, but they may be unknowingly committing cardinal job-hunting sins that immediately take them out of the running for certain positions.
When it comes to job seeking "it's not a numbers game," says Vinda Rao, the marketing manager at Bullhorn. "It's a matter of quality."
To learn what turns off recruiters, online recruiting software company Bullhorn polled 1,500 recruiters and hiring managers, here's what the survey found:
Annoyance No. 1:  Applying for Irrelevant Jobs
Applying for a job isn't like playing a game of darts. If your experience is in marketing, don't apply for a job that requires a PhD in science.
More than 40% of survey respondents cited applications from job hunters who have no experience or expertise for a certain position as their top annoyance.
"A lot of people will spray and pray," says Rao . "They will send out resumes to multiple positions thinking one will stick."
Annoyance No. 2 Exaggerating Qualifications
You want to sell yourself in your resume and during an interview but don't make invalid claims that you can't back up.
According to the Bullhorn survey, 21% of recruiters and hiring managers cited exaggerating skills and qualifications as a major turn off.  It's acceptable to say you speak Spanish if can easily carry a conversation—but if your claim is only backed up by the Spanish 1 and 2 classes you took in high school that doesn't qualify, says Rao.
If you really don't possess the skills or qualifications you detail on a resume and during an interview, it will eventually become exposed, warns Rao.
Annoyance No. 3: It's All About Money
Yes, everyone deserves a paycheck and we should all strive for a substantial paycheck, but that shouldn't be your only goal.
When money is your only focus, it can send the wrong message and annoy recruiters and hiring managers, which is why 15% cited that as the worst behavior.  "It's really hard to promote you to the hiring company if you're only in it for the money," says Rao. It also sends the message that you aren't loyal and won't be a team player, she says.
Annoyance No. 4 Responding to Jobs Above Your Skill Level
Ambition is good as long as it doesn't become delusional.  Recruiters and hiring managers don't want to be inundated with resumes from people that don't have the experience and skills required for the job, which is why 13% named that as the most annoying behavior.
"It's very common for someone who is fresh out of college working in an entry- level position to apply to be a director," says Rao. "Even if it's in the same field, you have to earn that spot. You can't jump into a spot five weeks after graduation that you need 10 years' experience for."
Annoyance No. 5 Stalking the Recruiter
Following up on a resume, phone call or interview is one thing, but excessive calling and emailing is a major turn off.
According to the survey, 11% of recruiters said they don't want to hear from a job candidate more than once a week looking for a status update.
It's ok to have more frequent communications if you are going through multiple interviews or have an understanding with the recruiter, otherwise Rao says to keep the communications to a minimum. If you're hounding the recruiter asking what application status updates, she says that is a "great way to turn them off."