Five Travel Tips for a Frugal London Olympics Trip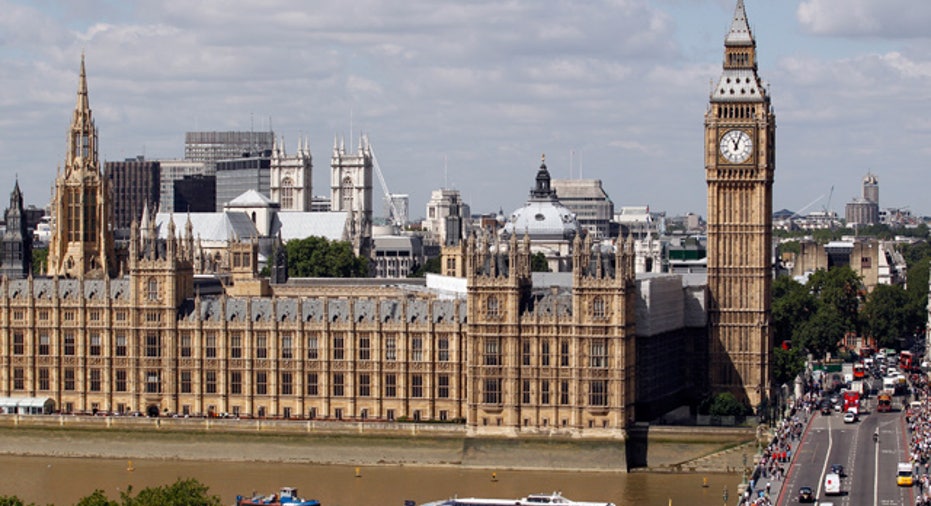 So You Want to Go to the Olympics
If you've decided this is your year to go to the Summer Olympics, hold on to your wallet.
"It's going to be expensive," says Robert Reid, U.S. travel editor for Lonely Planet travel guides. "It's just a question of how to save a little bit here and there, as much as you can."
This year's Summer Olympics run from July 27 to Aug. 12 in London. The Paralympics are Aug. 29 to Sept. 9, also in London.
"It's worth it just to be around the Olympics and soak in the excitement and the flavor of the games," Reid says. "It'll definitely be a memorable experience."
Memories or not, it pays to be prepared whether you're booking a flight or finding cheap eats. The first stop for would-be travelers is London2012.com, says Jason Clampet, senior online editor at Frommers.com. It's the official Summer Olympics website, with information on games, transit, hotels and directories of officially sanctioned vendors who've agreed to a no-price-gouging policy.
Here are a few more budget-friendly tips for getting to and around the Summer Olympics.
Getting to London
Don't count on discount airfares to London this summer. "Summer is always expensive to the U.K.," Clampet says. This year will be worse, with high demand for the games and because airlines are flying fewer and fuller planes.
And don't wait to book. "Buy now because prices aren't going to go down. There won't be any last-minute deals," Clampet says.
Expect to pay about $1,500 per person from the West Coast and $1,300 from the East Coast for airfare to London, says Laurie Stalick, owner of Arvida Travel in Granada Hills, Calif.
Still, try the usual ways to save -- fly at off-peak times and dates, be flexible and search for the best prices on comparison websites such as Priceline.com, Travelocity.com and Momondo.com, Clampet says.
"Use any airline miles and perks you have if you can," Reid says. "You might also be able to save if you book a flight with a ridiculous connection. I saw a flight from New York that stopped in Chicago before going to London. It was only $850."
Where to Stay
The good news? The London Organizing Committee of the Olympic Games and Paralympic Games recently released 120,000 extra hotel nights in London. They were rooms that had been reserved for dignitaries and athletes.
Don't rejoice quite yet. "Hotel availability is still scarce, with room rates in the city averaging $500 or more per night," Stalick says.
Still, bed and breakfasts, house rentals and lodging outside of central London are potential money savers, Stalick says. "The Olympic Games are spread out across the city, so don't limit your search to just one area," she says.
You might also be able to reduce the bill by using credit card or rewards points for hotel stays, or booking rooms at a hotel where you have preferred status, Clampet says.
Many locals also will be renting out their houses and apartments. Check listings on sites such as HomeAway.com and Airbnb.com, Reid says. Be wary of scammers. Deal only with reputable websites, and follow their payment guidelines.
Staying in commuter hubs outside of London but close to public transit, such as Cambridge and Oxford, also might be cheaper, Reid says. And there are five campsites in the city limits, some near the Olympics, with prices starting at $25 per night.
Seeing Olympic Events
Think event tickets are impossible to find? Not so. Right now, ticket sales are closed so organizers for the Summer Olympics can figure out how many tickets have been sold. Organizers will tally how many seats they have left and at what price for each event. After that, they will sell leftover seats at the various price levels. Those won't go on sale until May, according to The Guardian newspaper.
To save, avoid event finals unless you really love the sport, and seek less popular events.
For example, attending a Greco-Roman wrestling final will be cheaper than the diving final, Reid says.
Or, you could try a package deal. CoSport.com is the official U.S. vendor of tickets for the Summer Olympics. You can buy individual event tickets and multievent packages, and some including hotel stays. Prices can be steep, with many priced $1,000 per person or more. The U.K.-based, Olympic-sanctioned travel site Thomas Cook is selling affordable ticket packages combined with hotel stays with prices starting at $400 per person.
Don't forget the freebies. Olympic marathons, cycling road races, rowing events and equestrian events at Greenwich Park are free. Gigantic movie screens also will be set up in Hyde Park, Trafalgar Square and Victoria Park so spectators can watch events. And, take advantage of cultural freebies such as the British Museum, Reid says.
Finding Local Transportation
Getting around London and the Summer Olympics comes down to two things: an Oyster card and your feet. "The Oyster (transit pass) cuts about 40% off the cost of the Tube and buses," Frommers' Clampet says, referring to the London Underground. You can buy them in advance; just allow time for shipping. "The Tube is the cheapest, fastest way to get around."
Many sports stadiums and arenas are at the Olympic Park, though other venues are spread throughout the city.
Olympic sites have no parking, so you'll have to arrive via one of the many trains, buses, shuttles, taxis and river ferries servicing the venues. The city has revamped public transit, cycling routes and pedestrian trails to connect most parts of the city easily to the Olympic Park, so it isn't too hard to get around.
Travel agency owner Stalick says each Summer Olympic event ticket includes free travel on public transportation in London on the day of the event.
Or, you could rent a bike through a Barclays Cycle Hire (also called Boris Bikes), which works like the self-service luggage cart kiosks at airports. You can rent a bike, ride it, and then leave it at the kiosk closest to your destination. It's free if the trip is less than 30 minutes. Otherwise, it costs about $24 for three hours.
Or lace up some comfy shoes. "London is incredibly walkable," Reid says.
Eating and Getting Cash in London
It's easy to spend $25 per person for every meal in London, but you can eat well for less, Clampet says. "There will be a lot of good street food during the games, which is great if you don't want to (do it up) on every meal," he says.
"Pubs also offer good wholesome food with reasonable prices," Stalick says.
Or, Reid says hit one of the city's many farmers markets to sample local fresh produce, bread and cheese. "If you do that and then splurge on dinner, you'll still be paying less to eat than you would in New York," he says.
Just make sure you have cash. The U.K. banking system uses different credit card technology -- their credit cards are outfitted with microchips and require a PIN, unlike the vast majority of U.S. cards, which use a magnetic strip with a signature.
"Technically, you should be able to swipe your credit card and sign, but workers aren't used to doing that, so they might not know how," Clampet says.
Most ATMs will accept debit cards with the Visa, Plus, MasterCard, Cirrus or Maestro symbols, Stalick says. ATMs also offer the most favorable exchange rates.
Don't underestimate the bite the currency exchange rate will take out of your budget, Reid says. Each British Pound is worth about $1.59.