Five Tips to Profitably Sell Your Home this Spring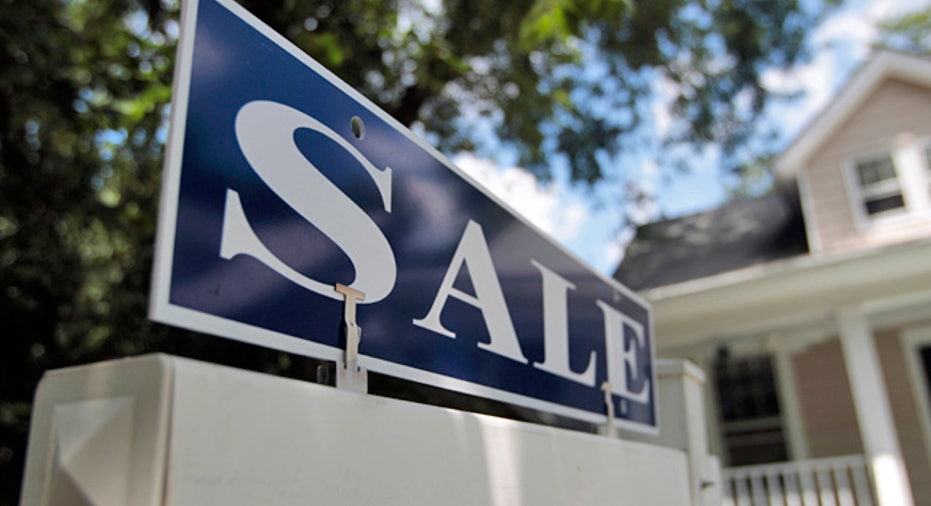 Sell Your Home this Spring
If want to sell your home this spring, prepare for pent-up buyer demand.
Spring might be an even livelier home-selling season this year because homebuyers want to act before interest rates or home prices rise.
Even so, buyers insist on good deals. Even in seller's markets, where the supply of homes for sale can't meet demand from buyers, the overpriced homes are at a disadvantage, says Lynn Findlay, a Realtor with Coldwell Banker Residential Brokerage in Belmont, Mass.
"We're seeing competing offers for some homes," Findlay says, but houses with too-high asking prices "aren't selling at all."
Glen Gill, broker and owner at Landmark Properties in Sugar Land, Texas, says three things sell a home in any season: location, condition and price.
"If one of those three isn't good, your home may not sell, but you can always compensate for a less-than-perfect location with a better price," Gill says.
Here are five tips to sell your home this spring.
Pay Attention to Curb Appeal
Gill says buyers decide within 60 seconds of seeing a home whether they want to consider buying it.
"People know immediately something will fly, so you need to make sure you don't turn them off before they get in the door," says Gill.
Gill recommends trimming trees and bushes so buyers can see the house, and pressure-washing the driveway, front walk, house and patio. He suggests cleaning and painting the front door because buyers must linger at the door while they wait for the agent to open the lockbox.
Findlay proposes adding colorful flowers to sell your home this spring and cleaning the windows so they sparkle inside and out. She suggests putting down mulch at least a few days before an open house so the smell fades before prospective buyers arrive.
Pare Down Possessions
Findlay says sellers need to go through all of their furniture and closets with a discerning eye to eliminate clutter and then go back again.
"If you have 17 sweaters, you need to pare it down to two, so your closets look bigger," Findlay says. "Pack up anything you want to keep, and put it off-site in a pod or a storage unit because you want your home to look like it always has plenty of space in all the closets."
Bonnie Kyte, a Realtor with Re/Max Choice, in Fairfax, Va., suggests being mindful of your senses, especially sight and smell.
"If you have dark corners in the house, get rid of clutter in those areas, paint them a light color and reflect the color with lighting," she says. "If you have a pet, clean the carpets and open the windows to air out the house. Clean or get rid of your drapes if they carry a pet odor."
Do Pre-Inspection Repairs
If you know a home inspector is going to find something wrong with your house, go ahead and fix it first, Kyte says.
"If you haven't maintained your home, you may want to hire your own home inspector before your home goes on the market so that you can make appropriate repairs before you try to sell it," she adds.
Findlay says it usually costs less to fix things before a home inspection, so she brings in an electrician to make sure the electrical panel has been updated and, if needed, a plumber before a listing goes on the market.
Gill says, "Most sellers know if something is broken. It makes more sense to do the repairs ahead of time rather than wait for a buyer to request it. Buyers may end up asking you to spend $300 on what should cost $100 just to make sure it's done right."
Price it Right
Even though prices are rising in some areas, Kyte says sellers need to be reasonable and compare their homes to similar properties that have recently sold.
"Buyers today are savvy shoppers," Findlay says. "If you price too low, they'll think something is wrong with your home. If you price it too high and have to lower your price, it will hurt you more than if you price it right the first time."
Gill says overpriced homes that stay on the market for 90 to 120 days are extremely difficult to sell.
"The other danger of overpricing is that appraisers are cautious and may not value your home as high as the sales price even if you find a buyer willing to pay that much," says Gill.
Hire a Marketing Magician
The majority of buyers start their home search online. To sell a home this spring, hire a Realtor who will make sure that professional photos, a virtual tour and a vibrant description are widely available on multiple websites, advises Findlay. She says more buyers are using mobile phones and tablets to search for homes, so marketing materials should be easy to navigate from those devices, too.
Kyte says she starts marketing the moment she has a signed listing agreement, contacting other Realtors and neighbors to let them know the home will be coming on the market.
"I prepare marketing materials immediately, and then when the home is ready, I blast out the materials on 86 websites and advertise the open house online and in print," Kyte says. "I encourage the sellers to market their home themselves, too, through an employee newsletter or their own social media."