Five Tasty Ways to Save When Buying Organic Food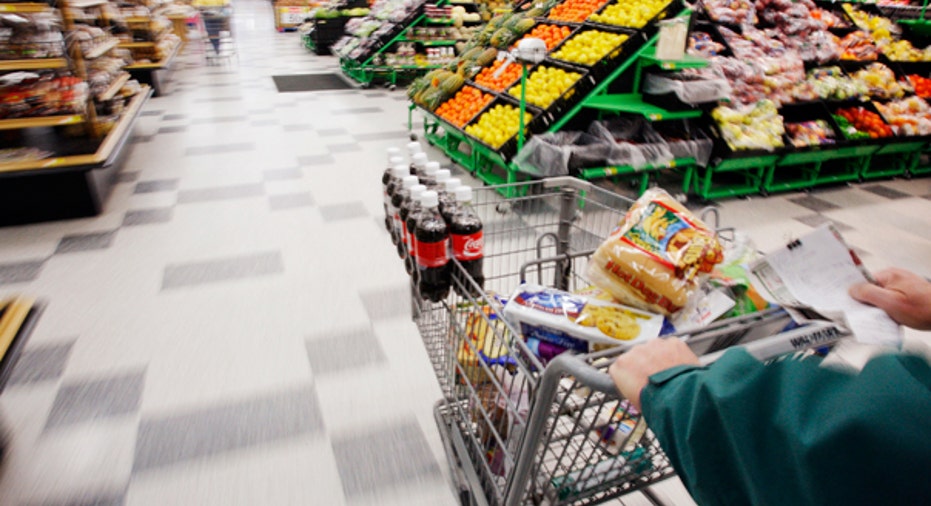 Taking the Organic Food Plunge
Organic foods may benefit your body, but they can be a drain on your checking account. In some cases, you'll pay double for organics. That's partially because they cost more to grow, and only foods that meet the strict requirements of the National Organic Program can bear the organic seal of approval from U.S. Department of Agriculture.
"Organic" applies to how a food is grown. It must be grown and processed using organic farming methods and sustainable agriculture. Crops labeled organic are produced without the use of irradiation, prohibited pesticides, synthetic fertilizers, sewage sludge or genetically modified organisms. Organic livestock products are free of antibiotics and hormones. The animals have outdoor access and meet animal health standards.
Agricultural products with the "100% organic" label contain only organically produced ingredients and processing aids. Products with the "organic" label contain 95%. And processed products with the phrase "made with organic ingredients" contain at least 70%, according to the USDA.
Despite the higher price tag of organics, there are still some ways to ride the health-food train and have money left over for the car payment.
Use the EWG Shopper's Guide
The Environmental Working Group Shopper's Guide to Pesticides in Produce is a readily available list that ranks the most popular nonorganic fruits and vegetables based on their total pesticide loads. It lists the Dirty Dozen, which is the produce with the most pesticide residue, and the Clean 15, which is the produce with the least.
Sara Sciammacco, EWG spokeswoman, says, "The EWG Shopper's Guide can help consumers save money if they follow our recommendation to purchase organic versions of the Dirty Dozen items and buy conventional versions of the items on the Clean 15."
Choosing five servings of fruits and vegetables a day from the Clean 15 rather than from the Dirty Dozen can lower pesticide intake by 92%, according to EWG calculations.
EWG created the guide to help consumers make the healthiest choices given their financial circumstances. Consulting the EWG guide while you're grocery shopping can reduce the amount of cash spent on organics and provide a quick reference for produce selection. The guide can be found on EWG's website; a version of the guide is also available as a smartphone application.
Hit Your Local Farmers Market
Farmers markets offer some of the freshest organic produce, meat, poultry, eggs and dairy options available. And while the sticker price might occasionally be higher than grocery store organic foods, it's possible you'll get more for your money. Vendors at farmers markets generally sell in larger quantities than grocery stores.
You can usually get good deals on organic foods at the end of the day, when farmers are trying to get rid of their products. Buy in bulk, and freeze anything you don't use.
Some of the better buys are available on produce items. "Sometimes, local producers or farmers selling their organic produce will provide a special deal or discount if you buy large quantities from them," says James Parker, team leader for Whole Foods Market's Produce and Floral Global Purchasing Team.
Farmers markets only sell in-season produce, which brings prices down. Seasonality and competition generally keep prices low, Sciammacco says.
Not all products at farmers markets are certified USDA organic, so look for the label and ask producers about their growing standards before you buy.
Use LocalHarvest.org to find an organic farmers market near you.
Buy Store-Brand Organics
More grocery store chains are starting to carry their own store-brand organic food, which is generally cheaper than name-brand organics and comparable in quality since any product marked with the USDA organic seal has to go through the same certification process.
For example, Whole Foods Market offers more than 750 store-brand organic foods that range from pantry items such as flour, sugar, salt, grains and beans to oil, sauces and gourmet chocolate, according to Allison Enke, registered dietitian for exclusive and store brands at Whole Foods Market.
Publix Super Markets offer organic foods through its GreenWise brand, and Costco carries bulk-buy organics under its Kirkland Signature brand.
Keep in mind that price differences between store-brand organic foods and top-name organics will vary according to product category, your locale, where you're shopping and the season.
Compare organic brands and prices before you buy.
Don't Buy Needless Organics
If you're going on an organic budget, prioritizing is the name of the game. It doesn't always pay to buy organic processed foods such as chips, pasta or cookies.
"Processed organic foods, like cookies or frozen meals, shouldn't be confused with health foods," Sciammacco says.
According to the USDA, the organic label doesn't necessarily mean the product is a healthier alternative. Organic products can still contain an abundance of salt, fat and sugar.
You can save some cash and make more room for organic products that really make a difference such as meats, poultry, eggs, dairy and produce by cutting down on packaged foods.
Keep an Eye Out for Coupons
Coupons don't just apply to conventional food items anymore. There are now coupon options for organic foods.
One way to save is by visiting manufacturers' websites. Major organic brands such as Organic Valley and Earthbound Farm occasionally offer coupons on their websites. For example, as of March 8, 2012, Organic Valley was offering 50 cents off of soy creamer, yogurt and flavored half-and-half.
Whole Foods Market's promotion program, The Whole Deal, offered more than $50 in coupons in January, some of which were for organic brands, according to Enke. It generally offers a new set of coupons every month.
For a general selection of organic coupons, check out Coupon.com. It often has a few different coupons for natural and organic foods. And a quick Google search for "organic coupons" brings up a number of results.