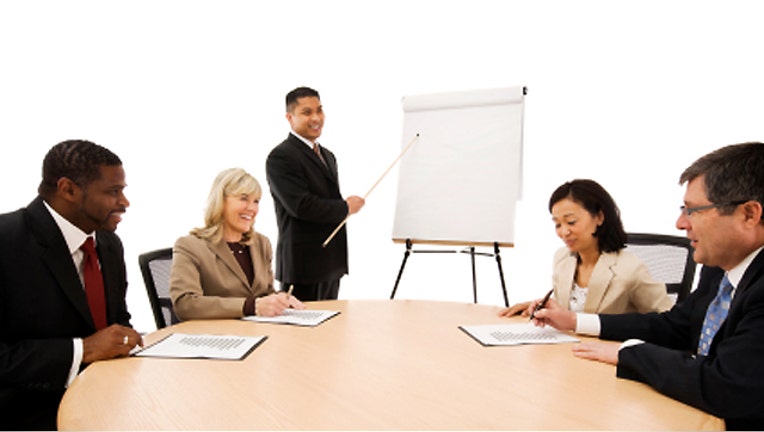 I spend a lot of time meeting with prospective entrepreneurs in SBA workshops, technology incubators, university clubs and my favorite coffee shop. During these sessions I learn about each new entrepreneur's biggest aspirations as well as their biggest fears.
Investors are always high on the anxiety meter of startup entrepreneurs as well as established small business owners. They worry about "losing control" and the ability to implement their creative vision. They have heard stories about founders being fired from the companies they nurtured too. And, they worry that investors will steal their best ideas and pursue the new business concept without their involvement.
All of these worries cause startup entrepreneurs to wait almost until it is too late to raise capital from respectable investors.  Here are five reasons to pursue investors now.
No. 1: Spread the risk. How much money can you afford to invest in your business? Self-funded entrepreneurs tend to borrow aggressively on credit cards, take out personal loans and personally guarantee payment of leases and office space.
Older, second career entrepreneurs are even more vulnerable to financial disaster because they tend to have more assets to draw upon for business purposes including retirement savings and home equity. If the new venture doesn't work out, they no longer have a job or savings. What they do have is a lot of debt.
Entrepreneurs who invest any savings in a business should follow the cardinal rule of prudent investing. Don't put all your eggs in one basket. This includes your startup.
No. 2: Fund the rollout. Big dreams often cost big money. If your technology, product or service concept has tested or performed well in a small market, why not share it with the world? Without appropriate funding, some of the best innovations may never achieve their potential.
No. 3: Obtain help. It's lonely at the top of any business. So who can entrepreneurs talk to when strategic problems arise? If the entrepreneur is not a member of great collaborative organizations like Young Presidents Organization or Entrepreneurs Organization, investors can provide shrewd guidance and a thriving eco system of professional contacts.
No. 4: Get paid. When it's time to sell the company or go public, how can entrepreneurs negotiate with confidence? Here investors can bring experience to the table. Venture capital funds help orchestrate lucrative sales all the time and they will work hard to get top dollar too.
No. 5: Add-on-financing. If an organization is growing quickly and needs to reinforce its capital base, a business founder's first call should be to existing investors. These investors generally "pony up" again to maintain their percentage ownership in a business, saving entrepreneurs considerable time soliciting new investors.
The time to think about pursuing investors is long before the business bank account is near empty. For every business that loses its bank credit lines or doesn't yet qualify for them, independent investors may represent the most practical, risk-adverse source of growth capital.
Susan Schreter is a 20-year veteran of the venture finance community and a university educator in entrepreneurship.  Her work is dedicated to improving startup longevity and operating performance in rural, urban and suburban America.   She is the founder of www.takecommand.org, a community service organization that offers the largest centralized database of startup and small business funding sources in the U.S.   Follow Susan on Twitter @TakeCommand.