Five Small Businesses Get Insider Tips From Facebook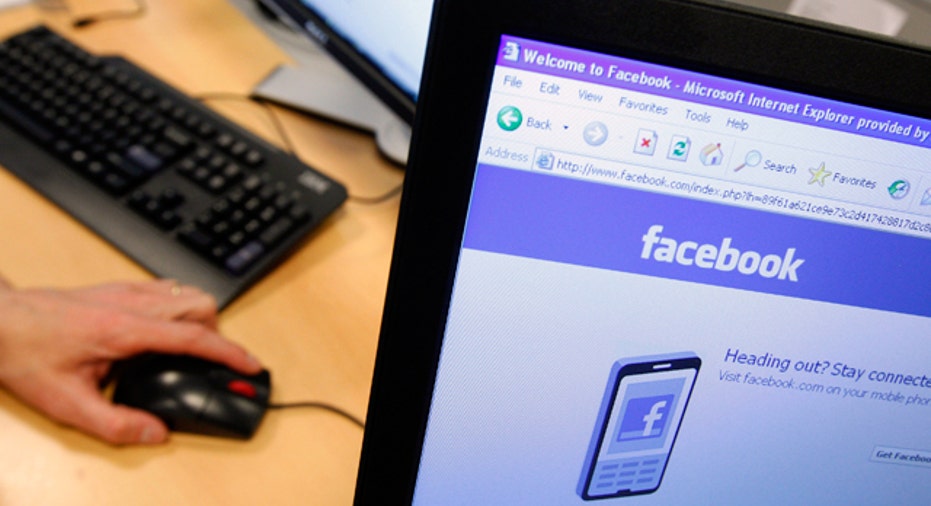 It's one thing for small businesses to be on Facebook, it's quite another for one to get to go inside Facebook.
Five small businesses across the country got social media tips and advice from the company that set the social media world on fire: Facebook. Earlier this week, the winners of American Express OPEN's "Big Break for Small Business" competition headed to Paolo Alto, Calif., to get a social media makeover and $20,000 to invest in their business.
The competition, which Facebook was a partner, had more than 11,000 entries from across the country.  American Express chose 10 finalists based on a questionnaire filled out by applicants and Facebook users voted on the five winners that received an all-expenses paid trip to Facebook's headquarters which included invaluable advice on leveraging their presence on the social media site.
'Buffing' Up Fan Pages
Husband and wife team Darquia and Gordon Biffle, owners of Big Daddy's BBQ in Gary, Ind., started their popular grill at a local flea market three years ago, and have since grown to 14 employees with a storefront. Darquia said they entered the competition on a whim, never expecting to win. They also weren't prepared for how much work they faced once arriving at Facebook's headquarters.
"The trip was a lot of work, we were up at 7 am every day. They gave classes on how to use everything [on Facebook]," she said. "It was amazing to work with someone at Facebook one on one."
Big Daddy's has had an online presence since day one and the business uses sites like Facebook and Twitter to do the majority of its marketing.
During their makeover, Darquia said they worked on improving their fan page to integrate questions and linking their fan page to thee business website.  The team at Facebook also helped them to create a few ads on the site, and within two days of implementing them, she said they had more than 200 new fans.
Using Facebook to Generate Revenue
Winners Bud and Lisa Lefevre own Distinctive Gardens in Dixon, Ill. With only six employees, Bud said they were the smallest winners on the trip, making them the natural "underdogs." According to Lisa, the company began using Facebook pages in 2009 and also used the site's group options to organize community projects online.
Using an Facebook advertising credit they had received as a part of the competitions' prizes, she said they started looking at how to utilize ads on the site more effectively.
"I felt I wasn't getting the best bang for my buck," Lisa said of her previous advertisements. "There were a lot of gaps in my knowledge on how to use [ads on Facebook]. One of the nice outcomes from the [training] was getting a firm understanding in all of the different ways and strategies to use ads and sponsored stories.
Lisa described the trip as the perfect antidote for small businesses trying to grapple with the ever-expanding world of social media.
"Facebook is proving to be a lever in terms of allowing a small business with limited resources to get their message out to compete with small companies," she said.
Bud and Lisa plan to use their $20,000 partially to revamp the company's website and make it more interactive and better promote their involvement in community art projects.
Laura Fink, vice president of Social Media for American Express OPEN, said the competition's goal was to give small business owners the opportunity to learn firsthand how to activate their networks online and use them to their advantage. And with so many options and updates being rolled out in the social media world, who better to get advice from than the people who are creating it?
"Facebook provided access for them to talk about pages, ad platforms and one-on-one opportunities to discuss what made the most sense for their business," Fink said. "Also to leverage more sophisticated advertising."
Many of the sessions were taped, she said, so the advice will be available to other small business owners looking to revamp their presence online.
Competition winner Stephen Fraser, co-founder of Spoonflower in Durham, N.C., said his business launched three years ago and was heavily reliant on word-of-mouth marketing to spur growth. Spoonflower allows people to design, print and sell their own fabrics online and has 23 employees. From the start Fraser said the company has embraced social media by using Facebook, blogging, Twittering and using Flickr to garner support online.
His described his trip to California as "inspiring." He continued to explain that having access to experts allowed the business to hone in on the marketing technique that will be most effective for them, such as sponsored stories and "like" ads, that turn fans' "likes" into ads for the business.
"This was especially well-suited to a business like ours," he said of the opportunity, because the business is so dependent on the Web. "It was amazing to see the advertising programs Facebook makes available for sites like ours to integrate."