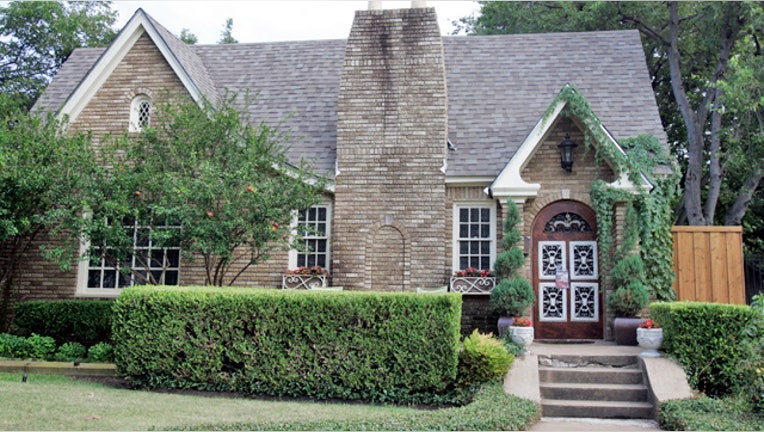 Home fire safety is an important topic. Sadly, many homeowners don't give it the attention it deserves, and that can be a deadly mistake.
Deaths from fires and burns are the third-leading cause of fatal home injuries in America, according to the Centers for Disease Control and Prevention.  In 2010, someone died in a fire in the United States every 169 minutes, and someone was injured every 30 minutes.
The good news is that many home fires are preventable.
Employing basic fire safety measures may not only save your life, it can also save you money on homeowners insurance. Installing smoke detectors could net you a 5% cut on your homeowners insurance costs, and having fire extinguishers on every floor may give you another 5% reduction.
Ask your insurer about bigger discounts, too.  For instance, installing fire-resistant siding on your home, such as metal or fiber-cement shingles and clapboards, could slash your home insurance premiums by up to 20%, according to experts at The Family Handyman magazine.
Double-check your insurance policy to learn your exact benefits. Many insurance policies offer "replacement" coverage for the house itself in the event of fire, but check to see whether you have "replacement" coverage or  "actual cash value" coverage for the items lost in a fire. Also, find out whether you have "loss of use" coverage, which reimburses you for living expenses incurred while your home is inhabitable.
Home inspectors who spend their days scouring every nook and cranny of various types of homes nationwide say the following hazards can create a firetrap in your home. They also suggest tips for reducing your level of risk.
1. An overstuffed attic full of boxes
Frank Schulte-Ladbeck is a licensed home inspector and independent consultant in Houston. He says one major problem in his region is people stuffing their attics with far too many goods. "I was in one attic where I could hardly move because the person had put so many boxes everywhere," Schulte-Ladbeck says.
Adding to the problem, there was a water heater in the attic and a furnace for the air conditioning system too. Such arrangements are common in places like Texas, Schulte-Ladbeck says, where temperatures even in early November can climb into the 80s. But if the heating system ever ignited for any reason, "all of those boxes and materials in the attic just become instant fuel for the fire," he says.
To reduce this risk, purge unnecessary items from your attic, clearing things away from heating units or other equipment.
2. Problem  windows in basements and bedrooms
Problem windows are another common fire trap Schulte-Ladbeck encounters. He mainly finds these in the basements of  older homes built in the 1960s or earlier If your home has a bedroom in the basement and a fire occurs in the middle of the night and blocks access to an upstairs exit, your only choice would be to get out through a basement window.
"But many basement windows are higher off the ground, inaccessible and too small for people to fit through," Schulte-Ladbeck says.
Another problem, he says, are windows painted shut or double-paned windows that have a second window on the outside that doesn't stay open.
In a fire emergency, such windows could prove fatal.
The International Residential Code requires that all bedrooms (including those in basements) have at least one "egress" window. That's a window large enough to allow people to escape in the event of a fire, or to allow a fully equipped firefighter to enter from the outside.
3. Improperly installed heating equipment
Bill Kibbel is vice president of Tri-County Inspection Company in Pennsylvania. He constantly warns homeowners and prospective homebuyers about dangerous heating equipment in the basements of many homes he inspects.
"The number one issue that's overlooked all the time is venting of heating equipment," says Kibbel. "Many times the vent pipe that connects the heating system to the chimney is way too close to combustible materials." The materials in question are typically wood - such as a floor joist or a wall that's adjacent to the heating unit.
"If there's a piece of wood nearby, the constant heating up of that wood can ultimately cause it to ignite," Kibbel explains. He says the problem is "common" in older buildings.
Another furnace fire hazard: dirty filters. It's important to regularly check your furnace filter and replace it with a clean one.
"I'd say that 55% to 60% of older homes I inspect have heating equipment incorrectly installed," says Kibbel. "Most people aren't aware of it and unfortunately, heating contractors as a general rule don't seem to notice it when they're installing or servicing heating units."
4. Fireplace hazards
Another common problem, Kibbel says, is the lack of proper floor protection in front of many home fireplaces. Ideally, you should have a stone or brick hearth extension that extends out between 14 and 16 inches into the room, Kibbel recommends.
But a lot of older homes have hearth extensions that span only 8 to 10 inches.
Consequently, many older homes are more susceptible to fire when "popping fires send embers from the fireplace onto the floor, igniting a wood floor or carpeting," says Kibbel.
The solution: Install an adequately sized hearth extension or extend one that is too small.
5. Faulty smoke alarms and drained batteries
Frank Ross, a certified home inspector and owner and operator of Pillar To Post Professional Home Inspection of Southwest Utah, says an easy way to avoid a disastrous fire scenario is to keep your smoke alarms and batteries functional and up to date.
"Unfortunately, when smoke alarm batteries start chirping at 3 o'clock in the morning, most people just get up and take them out and toss the smoke alarm to the side," never bothering to replace them, says Ross.
If a smoke alarm is older than 7 to 9 years old, it's time to get a new one, he adds.
The original article can be found at Insurance.com:5 signs your house is a firetrap