Five Resolutions to Advance Your Career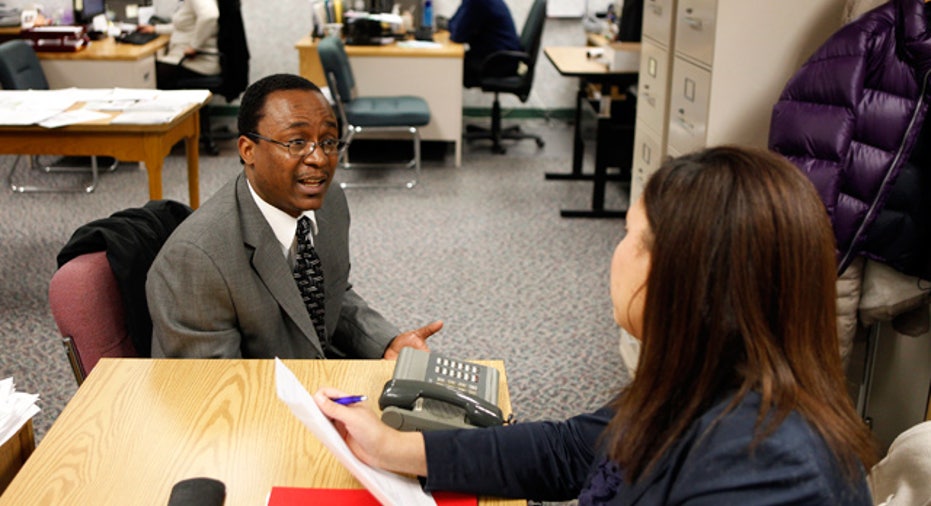 If your new year's resolutions included "get a new job" or "jump start your career," it's not something that can be done overnight like losing weight (just kidding). In an environment where many companies are tight on cash and still jittery over the economy, it's important that employees make themselves standout and prove their worth.
Experts shared the following resolutions that employees should make in 2012 to advance or re-launch their careers.
Create a personal "board of directors"
There are so many decisions you have to make when you are ready to make a full-fledged career move. Having a group of people you can count on, specifically peers in your industry, can provide added insight and advice.
"No one has all the answers, but if you have a 'board' of savvy friends with smart ideas and big bandwidths, you won't have to figure everything out for yourself," says Ellen Lubin-Sherman, author of The Essentials of Fabulous: Because Whatever Doesn't Work Here Anymore. 
She suggest finding people outside of your company to talk to so they can speak honestly and forthright. "Take them to lunch, and  after the waiter clears  the plates say, 'OK here's my problem,' and have a little meeting. It's like a board meeting, but the company is you."
Dress the part
It's true: You never get a second chance to make a first impression, so always come to work dressed professionally.
"You never know," says Lubin-Sherman. "Due to serendipity, you could be talking to someone who has the power to anoint you as someone who is going places. First impressions take less than four seconds, and by the time you walk into a room your fate is sealed."
A professional wardrobe doesn't require spending $3,000 at Niemen Marcus. Simple, understated-clothing that fits properly and looks nice is enough to make a good first impression.
Think of a job hunt as a battle, and your clothing is your armor, says Lubin-Sherman. "It can give you the confidence you need."
Even if you're not interviewing for a new job, it's still important to look great in your current office environment. "It's possible to get noticed by people who haven't noticed you before, and you may need  the people at your current job to write you a professional reference one day soon. The point is, the people around you can be helpful to you, and you need to look the part to get on their radar."
Seek out an external mentor and an internal sponsor
"I would recommend seeking out a person at your company who is above your boss and ask them for their help and advice," says Richard Kirby, owner of Atlanta-based career consultancy Executive Impact and author of Fast Track Your Job Search.
"It may sound strange, but your direct boss has a lot of motivations. Perhaps they don't want to promote you because they would lose you to another department. But your boss's boss, for example, will be better equipped to give you impartial advice for what might be a good career move," says Kirby.
As for the external mentor, Kirby suggests look for a person who has done a good job charting his/her career path, and would be willing to spend a few hours each month mentoring you.
Make your goals visible and quantified
"Your goals have to get your attention," says Kirby. "If you have a piece of paper on your fridge with your goals typed in size 30 font in bold, red Arial, you're going to look at it."
Keeping your goals top-of-mind and not letting them blend into the background is key to success. Even though you may be dedicated to improving your job situation, it's easy to lose sight of your goals in the flux of everyday life. Setting deadlines for accomplishments is the best way to keep your goals strong.
"Write down things like: 'By March 1 I will have identified companies I want to work for, by June 1, I will have contacted people at those companies, and by September 1, I will have at least one job offer from a company on my target list," says Kirby.
You can write your goals on a Post-it, program it to scroll across your computer background, or tack it up to your bulletin board, but it needs to be visible, Kirby says.
Be competent and committed
Even if you're burned out in your current job, it's still important not to lose interest in your industry, says Jeremy Kingsley , author of Inspired People Produce Results.
"Are you reading, learning and becoming more educated in your area?" asks Kingsley. "You need to find ways to prove to your boss that you are very valuable in your current position, but you're also hungry for more responsibility."
For job seekers who are looking to leave their current position and transition to another company, it's important for them to remain committed to their jobs.
"Do your co-workers always hear you talking about putting your resume out or see you searching the internet for new opportunities?" says Kingsley. "Instead, they need to hear you talking about how excited you are about where the company is and where it is going."
No matter how ready you may be for a new opportunity, it's important not to lose sight of the one you currently have, he says.