Five New or Redesigned Sedans to Drive in Style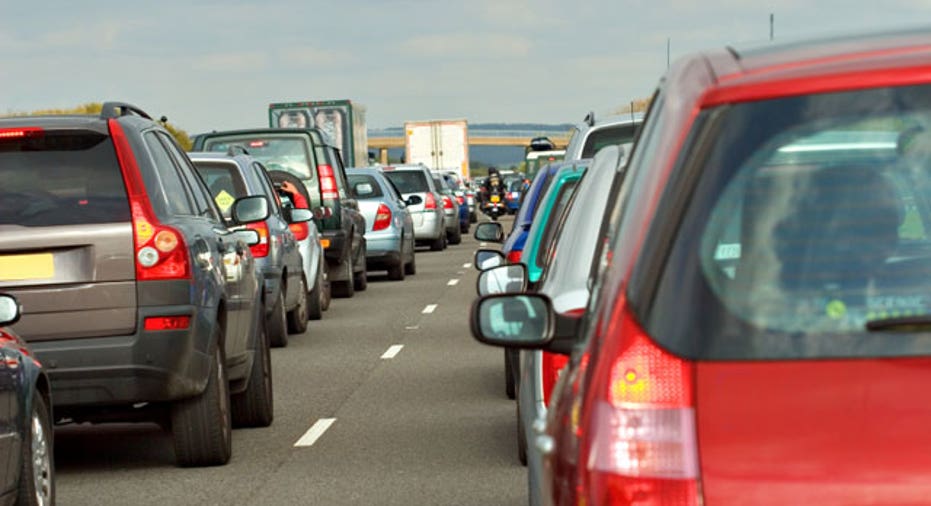 Prim and Proper Sedans? Don't Bet on It
Sedans are the most popular body style with American car buyers -- and for good reason. They are available in a wide price range and with varying features to suit nearly any taste.
Though sedans traditionally have been less stylish and therefore less interesting to car enthusiasts, there were more redesigned and all-new sedans unveiled this week than any other body style at the 2013 New York International Auto Show. Once those sedans go on sale in the 2014 model year, consumers will have even more choices of sedans that rock the road.
2014 Kia Optima
With redesigned front and rear ends, the 2014 Kia Optima was unveiled at the 2013 New York International Auto Show. The mid-size sedan, which is built at Kia's West Point, Ga., facility, features a European-inspired design with front light-emitting diode positioning and fog lights as well as new rear LED lights.
Inside, the seats have been redesigned for increased comfort and there are more upscale amenities, including push-button start, a 4.3-inch liquid crystal display instrument cluster as well as optional blind-spot detection system and navigation.
On sale in fall 2013, the 2014 Kia Optima will be available with a 2.4-liter four-cylinder engine, a 2-liter turbocharged four-cylinder or a 2.4-liter hybrid powertrain. Standard features on all Optima models include solar glass, heated side mirrors with built-in turn signals, dual exhaust with chrome tips and new 16-inch alloy wheels.
2014 Mercedes CLA45 AMG
Making its world debut on the show floor at the New York auto show, the 2014 Mercedes-Benz CLA45 AMG features a coupe-like profile in a four-door package.
Powered by a 355-horsepower 2-liter turbocharged four-cylinder engine, the CLA45 AMG boasts the most powerful engine built in production of this model series. Each engine is built by hand, by one man whose signature appears on an engine plate on each car.
To further improve the performance, the 2014 Mercedes-Benz CLA45 AMG has standard variable all-wheel drive that shifts the weight in response to driving dynamics and terrain. Sport suspension, Mercedes' curve dynamic assist system and driver-selectable driving modes further enhance performance.
The standard interior features man-made leather sport seats with red contrasting stitching with brushed aluminum accents, but there are numerous options including carbon fiber or black anodized accents. The 2014 Mercedes-Benz CLA45 AMG goes on sale in November 2013.
2014 BMW 328d
soil, marking the first time it offers a diesel four-cylinder in the U.S. Introduced at the New York auto show, the 2014 BMW 328d is powered by a 180-horsepower 2-liter clean diesel engine and is paired with an eight-speed automatic transmission.
BMW says that the 328d will travel from zero to 60 miles per hour in just more than seven seconds and will get 45 miles per gallon on the highway. BMW's sedans will be available in either rear-wheel drive or all-wheel drive, while a sport wagon will be offered only with all-wheel drive. Three option levels will be offered as well as an M Sport version, designating BMW's high performance line. BMW did not offer a list of standard equipment at press time but said that it would be comparable to the gasoline 328i model. The 2014 BMW 328d will go on sale this fall.
2014 Cadillac CTS
Cadillac's luxury sedan, the CTS, has been redesigned for the 2014 model year. In its third generation, this high-performance rear-wheel-drive sedan has a more athletic design that is lower to the ground and 5 inches longer overall, yet weighs less than the outgoing model, primarily due to new aluminum doors. Some models use active grille shutters, which close parts of the grille to improve aerodynamics to boost fuel economy.
On the interior, the passenger compartment is more spacious and new owners get to choose from eight different interiors, including wood, carbon fiber and aluminum.
The 2014 Cadillac CTS is available with a choice of a 272-horsepower 2-liter engine, a 321-horsepower 3.6-liter V-6 engine, or a 420-horsepower twin-turbocharged six-cylinder engine.
New features include 20-way adjustable front seats, a motorized lid that covers the cup holder in the center console, a remote-start feature that also turns on the climate control system, and an automatic parking system that allows the CTS to parallel park itself.
2014 Volvo S80
Volvo has been busy redesigning its entire model lineup and, at the 2013 New York International Auto Show, it unveiled the redesigned 2014 Volvo S80.
The updated look includes rectangular-shaped daytime running lights as well as new front and rear bumpers that make the car look wider and lower.
On the inside, the leather upholstery is softer and more natural than in other premium sedans, Volvo says. New for 2014, buyers will be able to choose between two suspensions -- the comfort chassis or the lowered sport chassis with 19-inch wheels for a sportier driving experience.
Other new features include a 7-inch touch screen that can be used wearing gloves that connects to a mobile phone or a 3G/4G car-mounted device for full Internet browsing, except when driving, and Internet-based music streaming, radio stations, maps, navigation, weather and free parking location services.
New available safety features include pedestrian and cyclist detection systems and the ability to present road signs on the instrument display.