Five Mortgage and Housing Trends in Summer 2012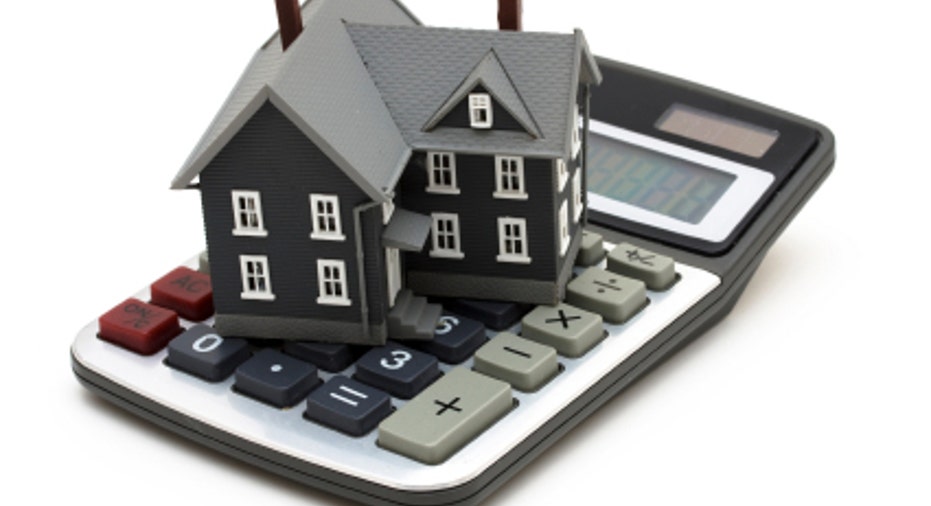 After an encouraging spring homebuying season, it's time to cross your fingers and hope the momentum carries through the summer.
Home prices have stabilized in many cities, but certain areas could still see a decline in values -- especially those in judicial foreclosure states.
Overall, homes have been selling at a faster pace, and sellers who had unrealistic price expectations have taken their homes off the market. That will continue to contribute to a decline in the number of homes for sale, and it will support home values.
If you're a buyer, there are great deals out there -- but don't be surprised if you find yourself in a bidding war. Depending on where you live, there might not be as many homes available for sale as you think.
Two dark clouds hang over the housing recovery: the dire job market and the European debt crisis. If the euro crisis deepens or isn't dealt with soon, the housing market could suffer.
For mortgage borrowers, the European crisis actually is a gift -- at least for now -- because it has pushed down mortgage rates.
Here are some of the housing trends you should expect to see this summer.
More Sales, Fewer Homes on the Market
Horror stories about homes lingering on the market for sale are becoming less common in many parts of the country. In general, homes are selling at a quicker pace, and that situation is expected to continue through the summer.
One example is Oakland, Calif. Of the homes for sale on Realtor.com in the Oakland area this May, half had been on the market for 23 days. In May 2011, the median time on market had been twice that -- 46 days.
"What a difference a year makes," says Curt Beardsley, vice president of Realtor.com, speaking about the improvements the housing market has seen this year. "The consumer engagement is beginning to grow."
Some areas have been less fortunate than others. In Naples, Fla., you'll find that homes have stayed on the market for about four months.
These younger listings can be interpreted as a sign the market is recovering and inventory is declining. But the trend is partly a result of frustrated sellers simply taking their homes off the market, said David Crowe, chief economist and senior vice president for the National Association of Home Builders.
"They've given up," he says.
Home Prices Rise -- Maybe
Would you be surprised if home prices went up 10% in a few months?
The National Association of Realtors' official forecast says home prices will rise about 3% to 5% this year and next year. But based on recent trends, NAR's chief economist, Lawrence Yun, says rising prices could surprise many in coming months.
"I would not be surprised if prices went up 10%," he says.
Prices are not likely to increase in states where foreclosures have to go through the judicial system, among them Florida and Nevada.
Mark Fleming, chief economist for CoreLogic, agrees the market has started to recover, but his optimism comes with caution. Whether the recovery trend will continue in the next few months depends on the local economy and on how the debt crisis in Europe unfolds, he says.
"What we've seen this spring season is a very healthy market, fundamentally in balance between supply and demand," he says. "Supply is at six months now, nationally. In many markets, (it is) much less than that. I'm bullish that we won't slide back and lose the gains that we've made, but that could be a function of what happens economically in Europe."
Mortgage Rates Stay at Bottom
While the European debt crisis threatens most segments of the economy, it is a gift to mortgage borrowers.
Mortgage rates will likely remain low longer than expected, especially after the Fed said it would extend its bond-buying program, known as Operation Twist, through the end of the year.
Rates are expected to stay around 4% in the third quarter of this year, according to the Mortgage Bankers Association's latest forecast.
Forecasts aside, there are no guarantees that rates will remain low, says John Stearns, a mortgage banker for American Fidelity Mortgage Services in Mequon, Wis.
"It's impossible to predict," he says. "I'm surprised they are this low." Those who can refinance now shouldn't take a chance by waiting, he says.
More Help for Struggling Homeowners -- But Not for All
What good are record-low rates for borrowers who don't qualify to refinance or can't afford to pay their mortgages?
Homeowners who owe more than their houses are worth will find programs available this summer that could make it easier for them to refinance their loans.
The revamped HARP, or Home Affordable Refinance Program, will continue to help underwater borrowers refinance their mortgages with lower rates. But there are still obstacles in the program, especially for those who are trying to refinance with a lender other than the one that already services their loans.
For those with Federal Housing Administration-backed mortgages, the streamline refinance program will help qualified borrowers refinance with fewer documents and at significantly reduced fees.
Some lucky borrowers have been receiving offers from their lenders to have part of their mortgage balances forgiven. Lenders are not doing this out of mercy. This is a result of the national mortgage settlement signed this year.
Bank of America says it has started to mail offers to about 200,000 borrowers. Many homeowners have not responded, says Ron Sturzenegger, a legacy asset servicing executive for Bank of America.
"This (principal forgiveness offer) is the best modification you'll ever get," he says.
Tight Credit and Low Appraisals Remain Obstacles
Appraisal issues will remain an obstacle in the way of sellers and buyers, who often see deals fall apart because the home appraisal is lower than the purchase price.
Industry analysts say there has been an overcorrection in the appraisal industry, and appraisers have been too conservative when estimating the value of homes.
The tight lending requirements that have prevented many borrowers from getting a mortgage or refinancing are not expected to loosen up this summer.
"We'll see a continued increase in rentalship and a decline in homeownership for a couple of years still," Crowe says. "Not because (of lack) of desire (to buy) but because of the ability."