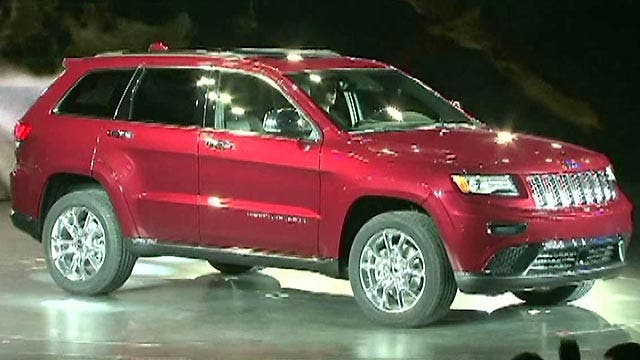 1. Small Cars That Turn Heads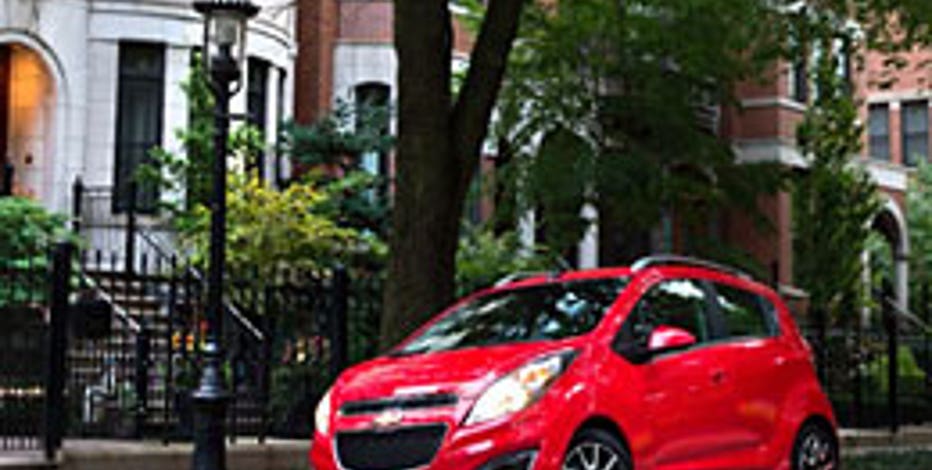 Remember when the honking-big gas guzzlers like the Hummer would make folks stop and stare? Call it a sign of the times, but what's turning heads today are those cute tiny cars zipping around town. They are small, efficient and uber green.
If you've been pining away for the day when you can say goodbye to high gasoline prices and long for a car that fits into any parking spot, you might want to consider one of these tiny cars. They come in three flavors: gas-sipping, hybrid or all-electric.
If you opt for 100 percent electric, you'll have to deal with what the industry calls "range anxiety," or how far you can go without a charge.
The good news is that the extra cost of an electric car can be shaved by applying for a $7,500 federal tax credit.
Here are Bankrate's choices for five pint-sized car models for 2013. Prices do not include the federal or any state tax credit for electric or hybrid cars.
2. Smart Fortwo Electric Drive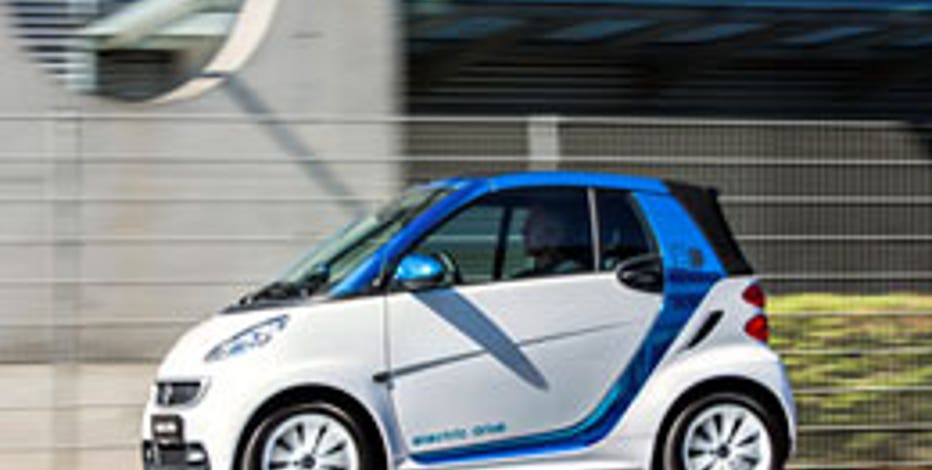 Starting price: $25,000, coupe; $28,000, cabriolet
Gas mileage: City - 122 mpge Highway - 93 mpge
City - 122 mpge
Highway - 93 mpge
This Smart electric model has been tested and perfected on European roadways since 2007. While the 2012 EV model was available for lease only in the U.S., you can buy the 2013 model outright.
The two-passenger fortwo electric drive EV -- measuring at 8 feet 8 inches long -- looks, feels and has the same safety features as its gas/electric hybrid sibling, which is even cheaper than the all-electric at a 2013 base price of $12,490.
The EV version also has more of a kick than the 2012 electric model, with 47 horsepower, up from 27. With top speeds of 78 miles per hour and the ability to go from zero to 60 mph in 11.5 seconds, it appears that this car may be the perfect answer for urban drivers who want to plug in and go, according to technology blog Engadget. It will arrive in the U.S. market this year.
3. Chevy Spark lS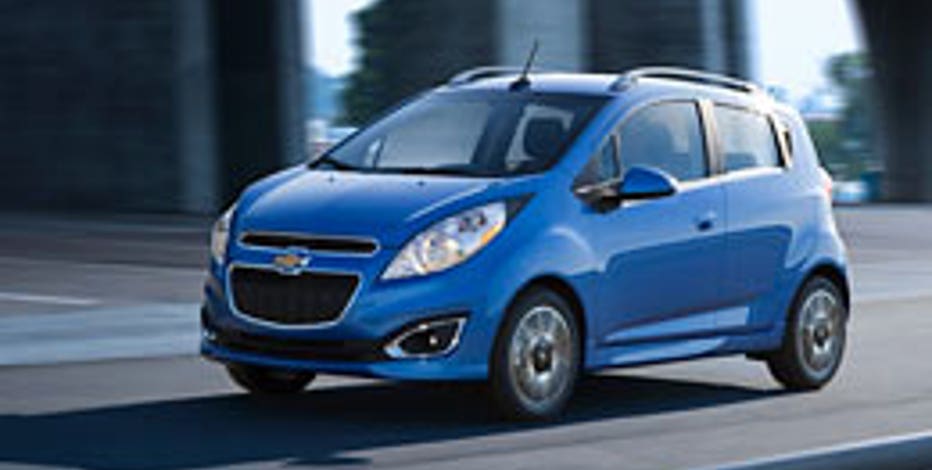 Starting price: $12,185, manual; $13,920, automatic
Gas mileage: City - 28 mpg Highway - 37 mpg (automatic)
City - 28 mpg
Highway - 37 mpg (automatic)
The four-passenger Chevy Spark comes in a pallet of fun colors -- salsa red, jalapeno green and techno pink. It is a tiny car, with an affordable price and great safety features such as 10 air bags.
What is not all that impressive is its mileage at 28 mpg city and 37 mpg highway. But a new Chevy Spark EV model is on the horizon. Chevrolet has announced that it will produce an all-electric version of its mini car for sale in limited quantities this year in select global and U.S. markets, including California.
Chevrolet has so far been mum about further details of the all-electric version of Spark such as range, top speed and pricing, but don't expect the same rock-bottom price as the gas version. What makes this announcement particularly exciting to those watching the EV car market is that this is General Motors' first full EV since it launched the EV1 in the mid-1990s, according to Popular Mechanics magazine. The car was the subject of the 2006 documentary film, "Who Killed the Electric Car?"
4. Fiat 500 Pop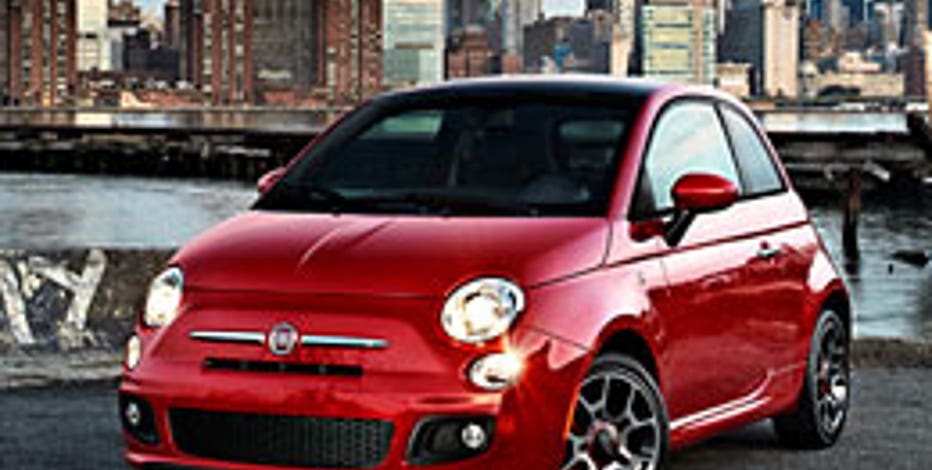 Starting price: $16,000
Gas mileage: City - 31 mpg Highway - 40 mpg
City - 31 mpg
Highway - 40 mpg
There's something distinctly European about the Fiat 500, with its soft, rounded edges and stylish interior. The four-passenger Fiat 500 Pop is powered by a 1.4-liter four-cylinder engine that produces 101 horsepower. It comes in five model options, but the Turbo and Abarth versions are the zippiest, with 135 and 160 horsepower, respectively. Passengers are protected by seven air bags, traction control and a tire pressure monitoring system.
And here's another tiny gas-powered car that is ready to make the leap to electric in 2013. It will have an estimated 108 mpge rating, a single-speed gearbox transmission, an audible pedestrian warning system and a Hill Start Assist system.
5. Mitsubishi-i Miev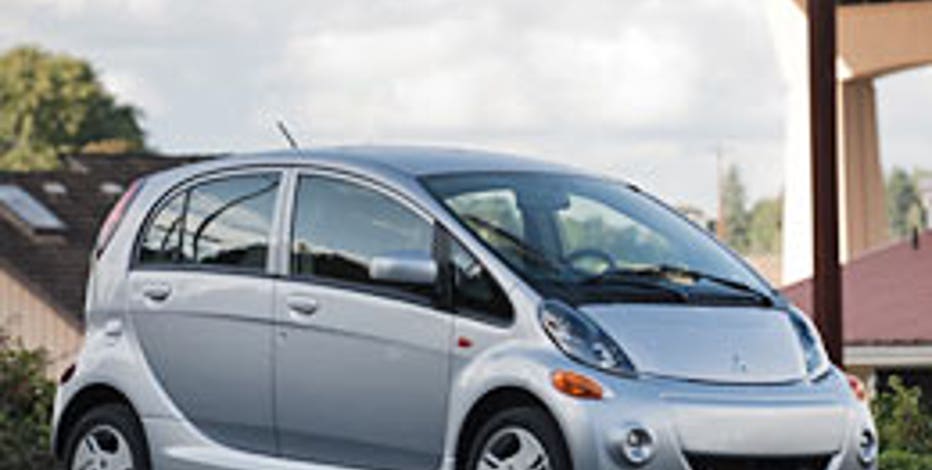 Starting price: $29,125
Gas mileage: 112 mpge
Egg-shaped and almost geeky in appearance, the four-passenger Mitsubishi i-MiEV is an all-electric vehicle with 63 horsepower, according to Consumer Reports. And, it can make a top speed of 81 mph. But most owners of this EV won't ever need to push it to top speed. This is a car that is meant to tool around city streets.
The standard features include energy-efficient electric air conditioning, speed-sensitive electric power steering and a driver seat heater. Move to the SE version for $31,975 and you'll also get auto off/on headlight control, halogen fog lights and 360-watt audio system with six speakers and many options not available on the ES version.
All models have top-notch safety features including six air bags, a tire pressure monitoring system, high voltage cutoff, antilock brakes and a vehicle alerting system during low speeds that lets pedestrians know your very silent vehicle is approaching.
6. Hiriko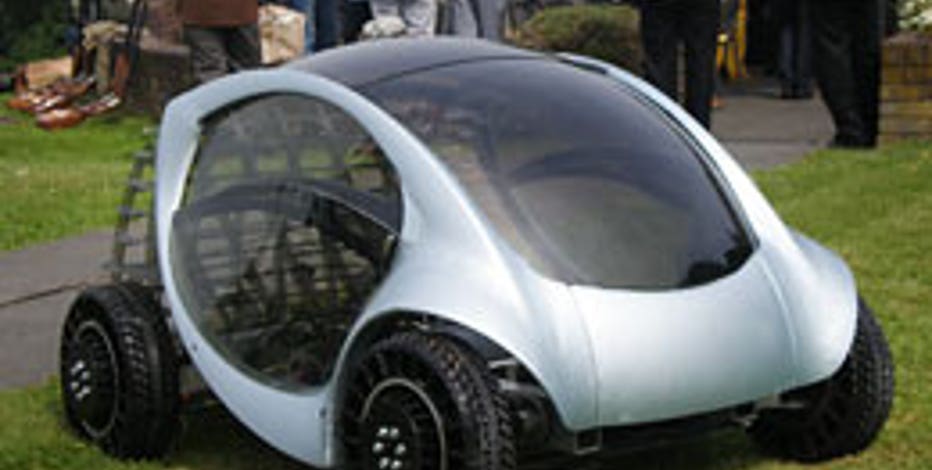 Starting price: $16,000 (estimated)
Gas mileage: 200 mpge (estimated)
This futuristic pod-like car is the smallest of the mini cars, especially when it collapses to less than 5 feet long to squeeze into a city parking spot. That's right, the car actually folds up. It also has other delightful toy-like features, such as the ability to move 360 degrees on its own axis and a joystick that replaces a steering wheel. It will get from zero to 70 kilometers per hour (about 43 miles per hour) in eight seconds and has a range of 75 miles before needing a charge. It will get an equivalent of 200 mpg as an electric car, according to an ABC News report.
This super-tiny car has seating for two and was created in collaboration between the Massachusetts Institution of Technology Media Lab and Spain's Basque Center for Innovation to be an urban car. It is being developed by a consortium of seven firms in Spain's Basque region, according to the World Intellectual Property Organization. It is set to go into production this year, with 9,000 units produced annually by 2015.