Five Keys to Choosing Permanent Life Insurance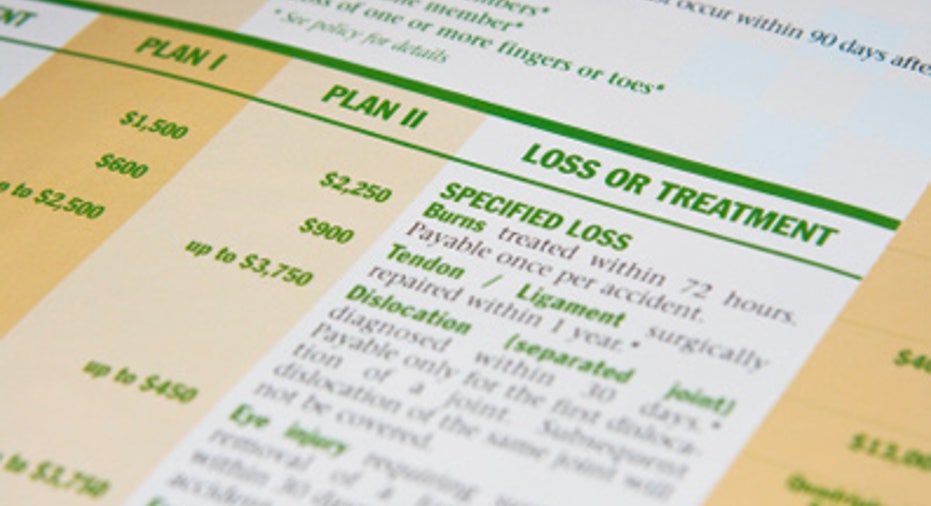 Purchasing life insurance requires a three-step process. First, establish your goals for the insurance. Are you trying to replace your income for your dependents for a limited time or do you want to establish lifelong protection? Second, estimate how much insurance you need and how much you can afford to pay for it. Third, compare term life insurance and permanent life insurance products.
To help you figure out the best option for your particular situation, we outline five key factors to consider when assessing permanent life insurance.
1. There are different types of permanent life insurance.
"Broadly speaking, there are three types of permanent life insurance, although there are some variations within each type," says Kevin Finneran, vice president for Life Product Management for MetLife in Bloomfield, Conn. "There are levels of risk and reward with all three types. Whole life insurance offers a fixed premium and both guaranteed cash benefit and a guaranteed death benefit, says Finneran.
"You'll have different payment options so you can stretch out your payments until you're 100, pay over 10 or 20 years or make one big payment," he says. "The shorter the pay period, the higher your premium will be."
The two other main types of permanent life insurance are universal life insurance and variable universal life insurance. "(See: "Three types of whole life insurance.")
"Universal life insurance offers a flexible premium plan that works in a way akin to a combined term life insurance plan and a bank account," says Finneran. "You pay as much money into it as you want and the leftover funds after your premium is paid will earn a variable interest rate, subject to a guaranteed minimum interest rate."
Finneran says variable universal life insurance works in a similar fashion except that you can choose between mutual fund-type options in which to invest your cash value. Your returns are tied to how well your investments perform.
2. You will be required to take a medical exam.
"A medical exam is required more often with permanent life insurance policies because of the longer term of your policy," says Finneran. "Even if you have had an illness or have a medical condition, permanent life insurance is an option. There are different risk classes and your premiums are likely to be higher if you have a medical problem, but you won't necessarily be turned down. (See: "How to ace your life insurance medical exam.")
3. Permanent life insurance is an investment vehicle.
Most people purchase life insurance primarily for income replacement in the event of their death, but permanent life insurance also functions as part of an investment strategy.
"Permanent life insurance has the added advantage of tax-favored cash growth," says Finneran.
You won't pay state or federal taxes on your cash value until you make a withdrawal.
The "forced savings" of paying into a permanent insurance policy can help you build a financial safety net. You can withdraw the cash to pay for tuition, medical expenses or anything else. (See: "Pros and cons of using life insurance for financial help.")
"Some whole life insurance policies pay dividends that can increase your cash value and death benefit above the guaranteed minimum interest rate," says Finneran.
4. You need to check your insurance company's financial stability.
While you should always make sure you are buying life insurance from a reliable provider, doing your due diligence becomes even more important when you choose a permanent life insurance company.
First, you are depending on the life insurance company to be in business when you pass away so your death benefits will be available to your heirs.
"If you choose a whole life insurance policy you need to check out your insurance company's credit rating to make sure you're taking out a policy with a reputable company," says Finneran. "If you choose universal life insurance or variable universal life, you should also check out the underlying performance of the investments available from the company."
5. You will pay extra fees for permanent life insurance.
The main reason people choose term life insurance over permanent life insurance is because term life insurance is less expensive. Permanent life insurance premiums, like term life insurance premiums, are based on the health, age and sex of the insured person as well as the amount of insurance purchased, says Finneran. (See: "Converting term life insurance to whole life insurance.")
Permanent life insurance also requires sales charges that are deducted from your premium, administrative fees, a mortality risk charge and fund management fees. You may be charged a surrender fee if you cash in your policy during a certain initial period of time, such as 10 or 20 years.
Before you choose a permanent life insurance policy, be sure you carefully compare all your options in the context of your financial plan.
The original article can be found at Insurance.com:5 keys to choosing permanent life insurance