Five Holiday Spending Traps to Avoid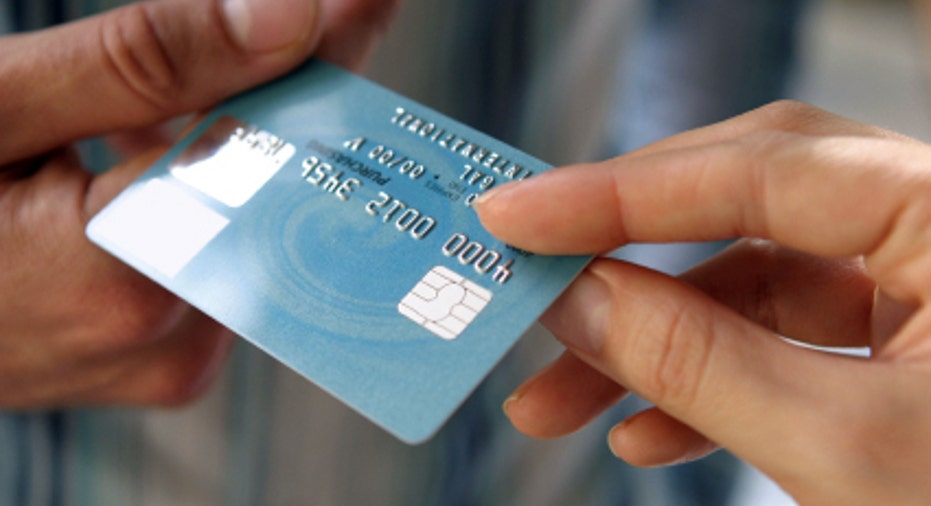 We want to make the holidays special for our loved ones. And when advertised deals are calling your name and seasonal ambience is enveloping you, it's easy to get enraptured by the holiday spirit, succumb to the offers and spend, spend, spend.
"And then you get the hangover," says Julie Mayfield, author of the personal finance blog The Family CEO.
To avoid financial misery and headache and maintain your fiscal footing come January, beware these five holiday pitches and heed these alternatives.
1. Bonus rewards
This time of year, credit card offers for additional points, cash back and airline miles are rampant, enticing you to spend past your budget to earn them. Don't.
"It's a terrible idea. It's a little bit like buying more house than you can afford because you get a house deduction," says Gail Cunningham, spokeswoman for the National Foundation for Credit Counseling, a network of nonprofit credit counseling agencies in the U.S.
That said, using rewards credit cards wisely can work to your advantage if you're financially responsible, never overspend, know the program's details and can pay the bill in full when it arrives. With the Chase Freedom Visa, for example, you can earn $100 bonus cash back after you spend $500 on purchases in the first three months, plus an unlimited 1% cash back on all other purchases, plus other rewards.
"Charge no more than you can reasonably commit to repaying in the first quarter of 2012," Cunningham says.
2. Instant-approval store cards
Unlike instant-approval credit card offers from banks, retail promotions that offer, say, 15% off your purchases that day for opening a department store credit card aren't a good idea. Every time you apply for a new card, the inquiry about your finances dings your credit score.
In addition, the credit line with these offers is often just over the price of the purchase, which means you may max out your new credit line by buying the items.
Using more than 30% of your total credit line at any given time hurts your credit score. According to FICO, the total amount of available credit you're currently using is one of the most heavily weighted components of your credit score.
3. Buy now, pay later
These types of offers are usually made for big-ticket items: Buy a living room set and pay no interest for three months. Each type has its own rules. One offer might relieve you from making monthly payments if you pay the entire balance by a specific date. Another might waive interest if you remit on time, but if you miss a payment, interest could revert back to the purchase date at the high rates typical of store credit cards. Know and abide by the rules or you'll likely pay a lot more in the long run.
"You think you've done something good when all of a sudden, 22% interest is tacked on to your purchase," Cunningham says.
A better way to save money on interest is to take advantage of a 0% balance transfer offer that waives interest charges for a period of time, giving you more time to pay down your holiday spending debt without paying interest.
4. Skipping a payment
Although it feels like the credit card issuer or retailer is letting you keep your money a bit longer, skipping a payment is rarely a good idea. Why? Because they continue to charge you interest. You wind up accruing higher interest charges than if you'd made the payment, ultimately costing, rather than saving, you money.
"It's really a gift to the issuer," Cunningham says. "They put more dollars in their pocket from the interest charged."
Instead, consider a card that lowers your interest rate. The Citi Forward Card offers a reward for paying your bill on time. Once you've met all conditions, including paying on time and staying under your credit limit for three billing periods, Citi will not only award you bonus ThankYou points but will also lower your interest rate on purchases by 0.25% each quarter, for a maximum total reduction of 2%.
5. Convenience checks
There's a cost to using convenience checks - blank checks from credit card companies or stores - typically in the form of high interest rates and fees. It's best to send them to the shredder.
"If you're using convenience checks, it simply means you don't have the cash for whatever you're buying," Mayfield says. Essentially, you're taking a cash advance on your credit card, which often means you'll pay a high interest rate.
Bottom line
The most important planing for the holidays, Mayfield says, is to create a budget for everything - gifts, food, cards, postage, travel, clothes, etc. - and stick to it.
Adds Cunningham, "Spend with your head, not your heart."
The original article can be found at CardRatings.com:5 holiday spending traps to avoid