Five Cool Cars for Under $15,000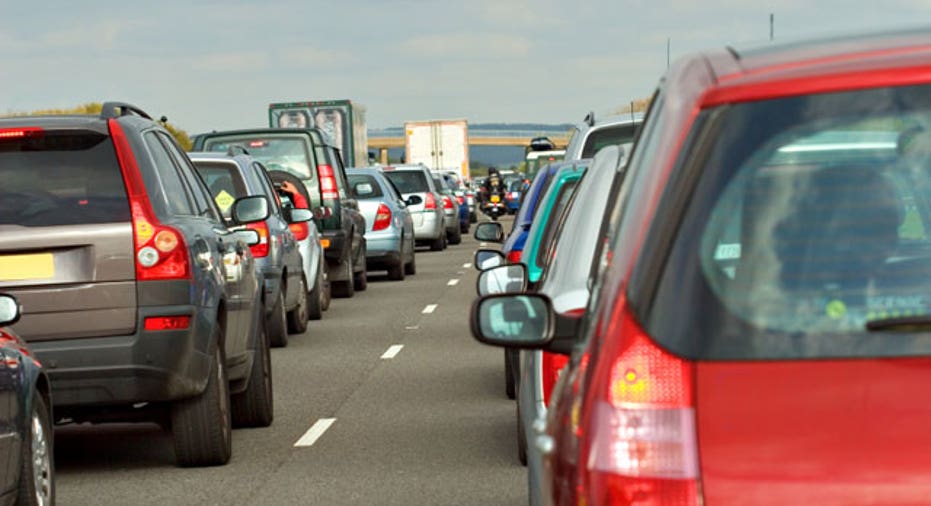 A tight budget doesn't mean you have to buy a clunker. Cool cars that are budget-friendly appeal to everyone from the techie to the rugged adventurer to the trendy college student looking to make a statement on the road.
The car industry is entering the era of smaller, more affordable cars as automakers are trying to offer higher-quality, entry-level cars for new buyers, says Mike Quincy, automotive specialist with Consumer Reports.
Quincy says most cars with a base price of less than $15,000 are stripped of some of the options that make them cool cars. Plan to pay $2,000 to $3,000 extra to add features such as a navigation system, keyless remote entry, cruise control, MP3 connectivity, Bluetooth capability and a satellite radio. You could blow past $20,000 for a cool car that's loaded.
Here are some cool cars in the $15,000 range worth checking out.
2010 Honda Fit
Price: $14,900
Add-ons: Navigation with voice recognition, MP3 connectivity and USB audio interface come with the Fit Sport model at $16,410.
The 2010 Honda Fit, an edgy, fun-to-drive car, slips in just under $15,000. Fuel efficiency in the four-door hatchback is a plus, with 27 mpg city/33 mpg highway and a manual transmission, Quincy says. Fold down the second-row Magic Seat, and there's room for a mountain bike or luggage.
The car has a 117-horsepower, 1.5-liter, 16-valve, i-VTEC, four-cylinder engine and boasts Formula One-inspired steering wheel-mounted paddle shifters (shifters mounted behind the steering wheel).
2010 Chevrolet Aveo
Price: $12,115
Add-ons: Satellite radio (plus three free months of service), power windows, cruise control and a rear spoiler are features on the Chevy Aveo 5 2LT model, starting at $15,365.
The Chevrolet Aveo is the company's entry-level car, but Chevy offers standards that would cost extra on other cars. With the base model, buyers get its OnStar security system, an auxiliary input jack for MP3 connectivity, remote keyless entry, a height-adjustable driver's seat, power door locks and front-passenger, side-impact air bags.
The Aveo5 1LT still is under $15,000, and it adds air conditioning and a six-speaker audio system as standard. The Aveo produces 108 horsepower, with a 1.6-liter, four-cylinder engine. The four-seater's fuel economy is good, with up to 27 city/35 highway mpg. It's offered as a sedan or five-door hatchback. Cargo won't be as cramped as in other small cars, with 37.2 cubic feet of cargo space.
2010 Kia Soul
Price: $13,995
Add-ons: Keyless remote entry, cruise control, Bluetooth connectivity and steering wheel-mounted controls are in the upgraded model at $15,195.
The versatile Kia Soul comes with standard features, such as an auxiliary audio input for MP3 connectivity and a chrome-accented grille. "It's high on the cool factor. (Buyers) can do a lot of things with this car, whether hauling people or stuff," Quincy says. The rectangular car seats five, has a five-speed manual transmission and a 122-horsepower, 1.8-liter, four-cylinder engine. It gets about 26 city/31 highway mpg.
2011 Ford Fiesta
Price: $13,995
Add-ons: Satellite radio, Ford's SYNC an in-car connectivity system for MP3 players and navigation come with the SEL Sedan at $16,320.
The Ford Fiesta was the best-selling car in Europe in the first quarter of 2010, and its European design has jazzed up the plain, dull interior of the economy car, says Jack R. Nerad, executive editorial director and executive market analyst for Kelley Blue Book's KBB.com.
Style doesn't replace fuel efficiency, which is up to 29 city/40 highway mpg. The S Sedan comes with a five-speed, manual transmission or six-speed, automatic transmission, and fits up to five passengers. The car, also available in a hatchback, gets 120 horsepower from Ford's new 1.6-liter, Duratec engine, with its Twin Independent Variable Camshaft Timing, or Ti-VCT, technology for improved acceleration and fuel economy.
2011 Mazda2
Price: $13,980
Add-ons: Cruise control and six-speaker stereo system are among the standards in the Touring model at $15,435.
The 2011 Mazda2 is a sculpted subcompact with style and plenty of promise. The base sedan, also available in four- and five-door hatchback models, comes standard with remote keyless entry, an auxiliary audio input jack for MP3 connectivity, and power windows and doors. The car seats five and has a 100-horsepower, 1.5-liter, four-cylinder engine. Fuel efficiency doesn't disappoint, with 29 city/35 highway mpg with a five-speed manual transmission. It's also available with a four-speed automatic.