Five Best Social Media Practices for Small Businesses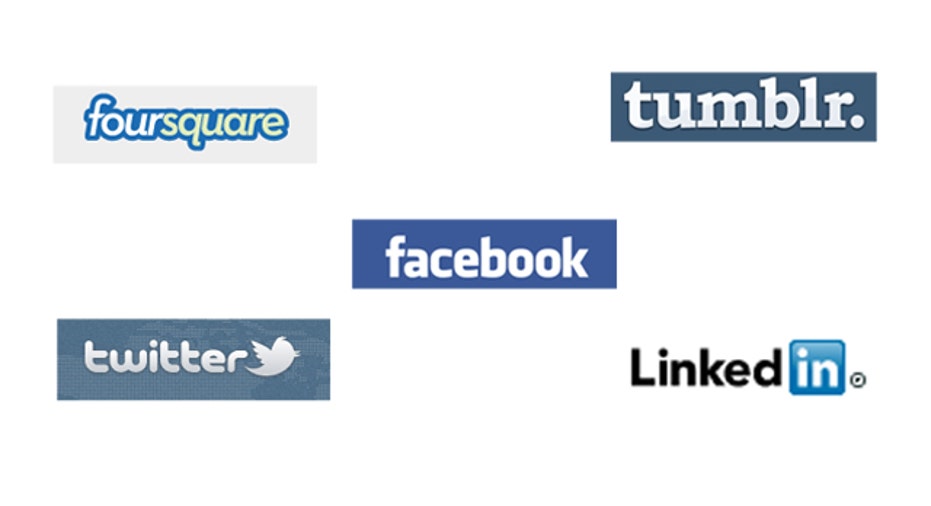 When it comes to social media, the market is quickly becoming saturated. There's Facebook, Twitter, Tumblr, foursquare, LinkedIn, QR codes, mobile apps, blogs – and now even, Google+ So, it's no wonder some entrepreneurs feel inundated with all of the social media platforms.
If you are a small businesses suffering from social media binge you aren't alone. Here's how to ensure your social media overload doesn't lead to social media blunders.
Let Fox Small Business Center help you rid your business of the social media excess and gain control over your social media strategy. Below, we tackle five of the most popular social media and new media platforms – and the most important rule for each platform. Plus, examples of a job well done.
Use Facebook to grow you brand
These days, companies are snubbing traditional advertising (which often only generates one-way conversations) and are using Facebook to sell their products.
Through photo albums and wall postings (which act like interactive message boards) Facebook enables small businesses to develop a tone and build a personality far beyond the constraints of an infomercial or billboard.
Of course, finding the right tone for your small business can be a task in and of itself. Some rules of social media delivery seem like common sense: keep it appropriate, professional, polite, factual—and yes, even spell and grammar check posts. But when businesses delve deeper, picking a tone raises a number of complex questions: should businesses use corporate jargon to stay true to their serious core mission or should they inject playful questions to invite conversation among customers?
There is no one answer; the right solution is customized to each business. And as with anything, finding the right tone for a business involves a degree of trial and error.
View Twitter as a conversation, and use hashtags
Twitter can be an ideal platform for enhancing customer relations. Traditional customer service is limited by place and time, but Twitter offers a global, interactive, 24-7 sounding platform.
And what better example of Twitter's customer engagement than the hashtag?
Take a look at Handy's Lunch, for instance. The only original family-owned and operated diner in Burlington uses variations of this hashtag such as #btvbreakfast, #btvlunch – and even #btvhangover for a fun and creative way to target new demographics.
Owner Early Handy says, "Twitter allows us to keep our business true to what my grandparents started which is great food at an affordable price…Each generation has put their mark on the diner, my legacy will be social media."
Use LinkedIn to grow and monitor your network
Master-linker David Gowel founded a company, published a book, raised $35,000 for a charity and hired talent all through the power of LinkedIn. He's living proof of the power of LinkedIn:
"LinkedIn is absolutely my most valuable business tool, as it allows me to get a much greater utility out of my network," says Gowel.
For detailed advice on how your small business can harness the power of LinkedIn, check out LinkedIn spokesperson Erin O'Harra's seven tips for small businesses using LinkedIn
foursquare
Create incentives for people to choose your business
Just as Facebook and Twitter revolutionized with whom and how we socialize, foursquare is now changing where we socialize.
By creating badges and cool rewards for check-ins and earning mayor status, small businesses aren't just encouraging customers to check-in on foursquare they're encouraging customers to choose their business in general.
Take a look at Joe Sorge, owner of AJ Bombers, in Milwaukee, Wisc. The business exploded on foursquare after he offered an "I'm on a boat" special. Sorge placed a kayak outside the restaurant and allowed customers to sit in it and check-in to earn the "I'm on a boat" badge. Sorge boasts the special yielded his "busiest lunch" and "longest lines" ever.
Tumblr
Integrate your various social and new media platforms with Tumblr to help maintain a consistent tone and a cohesive brand.
Tumblr can be thought of as the feng shui of social media – it keeps the universe of Tweets, hashtags, connections, pages, likes and check-ins in balance.
Tumblr represents a hybrid of social media and a traditional blog. Like a blog, it offers 20 different 'themes' to design the look and feel of posts. And similar to Twitter's "re-tweets," owners can "re-blog" something. Like Facebook, businesses can post links, videos and text with ease. Rather than competing with other social media platforms, Tumblr is a great way of incorporating and enhancing other social-media campaigns.
For a Tumblr job well-done, take a look at BaubleBar, a jewelry line founded by Daniella Yacobovsky and Amy Jain. Everything that BaubleBar posts to Tumblr then goes to Facebook and Twitter. Knowing that some customers are loyal Twitter followers, while others prefer Facebook, Tubmlr helps BaubleBar get its message out on as many platforms as possible.
You named your small business, you set up a Web site, and you even started seeing profits from it. What's next? You could set up a profile page on a social networking site, such as Facebook or Myspace. And/or you may want to head to Twitter, the member-based site that boasts of allowing you to virtually shout your company's message from a technological rooftop.
Every week, Fox Small Business Center will highlight companies that are making their brand known through social media. As small businesses, you are on the frontlines of re-starting our economy, and we want your voice to be heard.