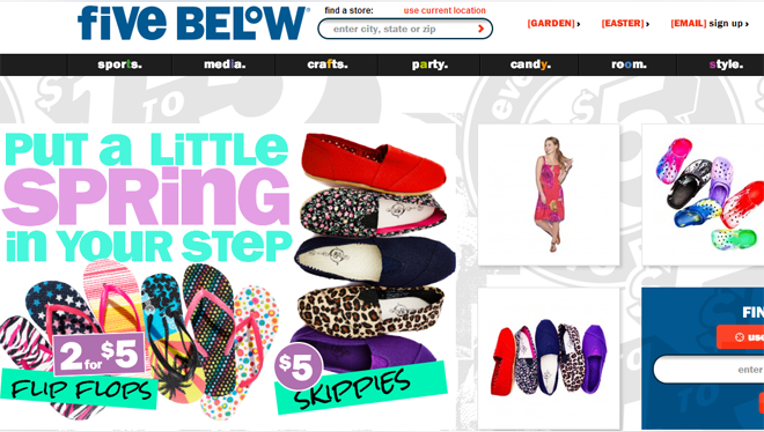 Teen retailer Five Below (NASDAQ:FIVE) scooped up Wal-Mart (NYSE:WMT) digital head Joel Anderson on Tuesday to serve as president overseeing merchandising and marketing.
The Walmart.com CEO will join Five Below in July. Wal-Mart did not immediately respond to FOX Business regarding whether it has begun searching for a replacement.
At the world's largest retailer, Anderson oversaw all aspects of the e-commerce business, including merchandising, marketing and site operations. Previously, he worked in retail and marketing roles at Lenox Group and Toys R Us.
"We have been actively engaged in a search for the right candidate to fill the role of President and we are incredibly excited to have someone with Joel's talent and extensive experience joining the Five Below team," said Five Below CEO Tom Vellios.
The Philadelphia-based retail chain also hired Ascena Retail Group vice president and retail industry veteran Eric Specter for the role of chief administrative officer, where he will head supply chain operations, information technology and real estate.
Vellios said both additions were contemplated in its recently provided fiscal 2014 guidance.
The company last week raised its fiscal 2014 revenue outlook to between $675 million and $681 million and reaffirmed its full-year non-GAAP earnings per share view of 86 cents to 89 cents. Analysts on average are calling for earnings of 89 cents on sales of $680 million.
Shares of Five Below were up 4.5% to $37.03 in recent trade. They are down about 14.2% since Jan. 1.