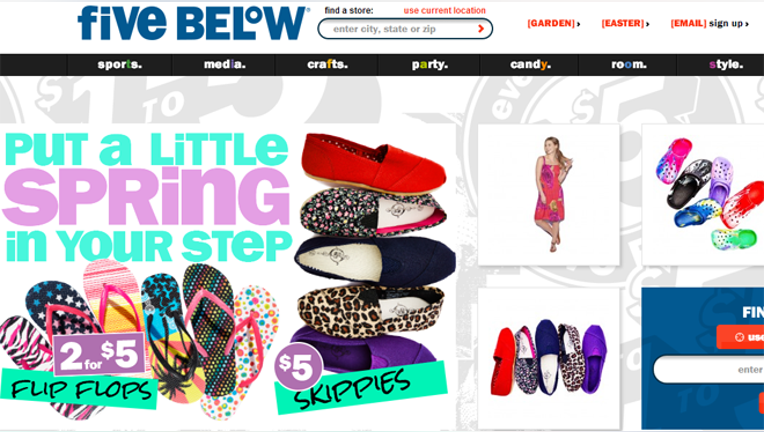 Shares of Five Below (NASDAQ:FIVE) skyrocketed nearly 15% on Wednesday after the discount retailer reported a sharp rise in quarterly profits and said it expects to outpace Wall Street expectations in fiscal 2014.
The Philadelphia-based retailer, which sells everything under $5, is anticipating earnings between 86 cents and 89 cents a share for the full year, far above the 66 cents analysts are projecting.
This comes after it issued a profit warning in December, which sent its shares nose-diving from all-time highs. On Wednesday, they climbed 15% to $43.75, off 28% from those highs.
Analysts applauded the earnings beat and outlook on Wednesday, which came despite downtrodden results across much of the retail industry due to brutal winter weather.
Janney analyst David Strasser, who has a "buy" rating on the stock, says strong sales growth of 22% may signal Five's ability to "quickly rebound from a disastrous winter," which would help sustain its bullish full-year outlook.
Goldman Sachs (NYSE:GS) raised its price target on Five to $47 from $45 on a "neutral" rating and said it was "surprised and encouraged" by the retailer's positive same-store sales growth given the deterioration of others across the Northeast, mid-Atlantic and Midwest.