Fisker Names Former Chevy Volt Head as New CEO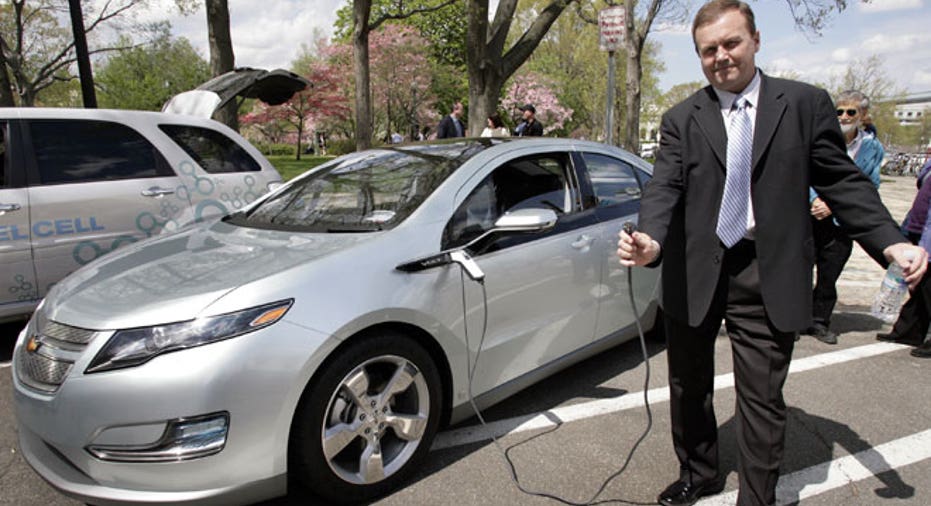 Fisker Automotive named the former head of General Motors Co's (NYSE:GM) Chevrolet Volt program as chief executive on Tuesday, marking the second time the troubled, government-funded start-up has replaced its top executive this year.
Tony Posawatz, who oversaw the development of the Chevy Volt plug-in hybrid for six years before he left GM this summer, will replace outgoing CEO Tom LaSorda.
"I've been recruiting him for quite a while and certainly had some people assist me in giving him the full story," LaSorda said during a conference call with reporters. "He's come in with eyes wide open."
On Tuesday, Fisker also appointed a new head of its China and Asian operations, Joseph Chao, and a new vice president of manufacturing, Alberto Gonzalez. Chao will oversee Fisker's entry in China later this year, Fisker said in a press release.
Posawatz is Fisker's third CEO this year and he joins the company as it struggles to rebound a series of high-profile quality and financial setbacks with the launch of its flagship plug-in hybrid sports car, the Karma.
In March, a Karma battery, made by A123 Systems Inc <AONE.O>, failed during a test conducted by Consumer Reports magazine. Fisker recalled 239 Karma cars in December to fix a battery defect that raised the risk of a fire.
Earlier this year, the Department of Energy froze the remainder of a $529 million loan to Fisker due to a one-year delay in its Karma launch. The bulk of that loan was slated to help Fisker build the new model, called the Atlantic.
LaSorda was named as CEO of Fisker in February to replace Henrik Fisker, a one-time Aston Martin designer, who founded the automaker carrying his name in 2007.
Under LaSorda, Fisker overhauled its business plan so it could be profitable without the DOE loans. LaSorda said he will be on hand to provide "fatherly advice" but will not have a formal role.
Fisker is hoping to regain footing with the launch of its Atlantic sedan, which will cost about half of the Karma, which carries a price tag of more than $100,000.
"I don't think there's any more management makeover," company founder Fisker said during the conference call. "Obviously, the priority No. 1 for Tony is bringing the Atlantic to market."
(Reporting By Deepa Seetharaman; Editing by Gerald E. McCormick and M.D. Golan)