Fischer Sworn in to Fed Policy Board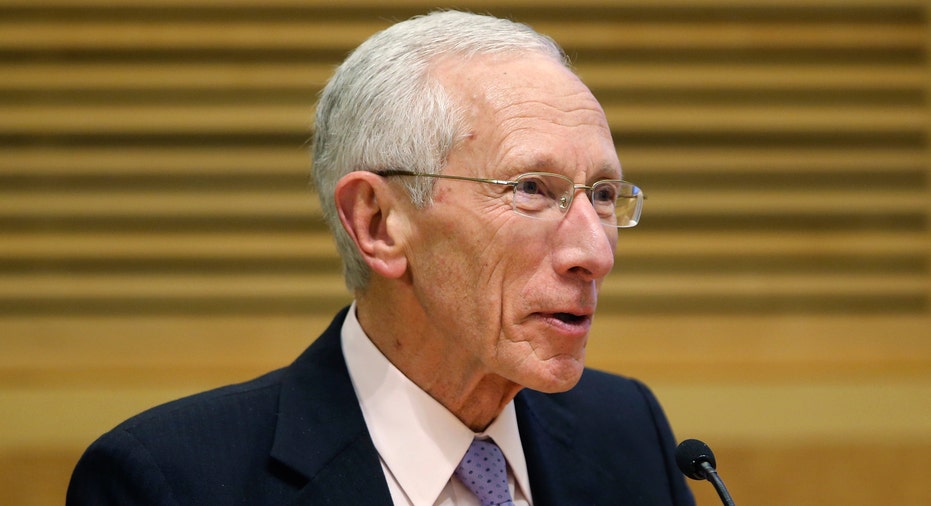 Former Bank of Israel Governor Stanley Fischer was sworn in as a member of the Federal Reserve's board on Wednesday, buttressing the U.S. central bank's depleted policymaking ranks as officials map out plans to exit from their extraordinary stimulus.
Fed Chair Janet Yellen administered the oath of office in a ceremony at the central bank, the Fed said in a statement.
Fischer's arrival will ensure the normally seven-person board - the nucleus of U.S. monetary policymaking - does not slip below four. Fed Governor Jeremy Stein previously said he would depart on Wednesday.
Fischer is still awaiting confirmation by the U.S. Senate to serve as the central bank's vice chairman.
The Senate is expected to act in June on that nomination and two other Fed nominees, former U.S. Treasury official Lael Brainard and Fed Governor Jerome Powell, who has been asked to serve another term. Even if they are confirmed, as expected, President Barack Obama will still have two seats to fill.
The central bank is currently winding down its massive bond-buying stimulus program, which it plans to shutter before year-end, and is expected to lift benchmark overnight interest rates from zero sometime next year.
Fischer, who is a widely respected economist with extensive policymaking experience, is expected to play an influential role in helping to shape U.S. monetary policy.
At the Bank of Israel, he was credited with ably steering Israel's economy through the financial crisis. He also served as an executive at Citigroup and as the No. 2 official at the International Monetary Fund, where he helped lead the effort to combat Asia's financial crisis in the 1990s.
During a Senate hearing in March, Fischer broadly endorsed the Fed's current direction, and indicated he felt there was still ample room - as Yellen has suggested - to maintain loose monetary policy to boost employment. (Reporting by Timothy Ahmann; Editing by Paul Simao)