First Solar Surges 30% on Guidance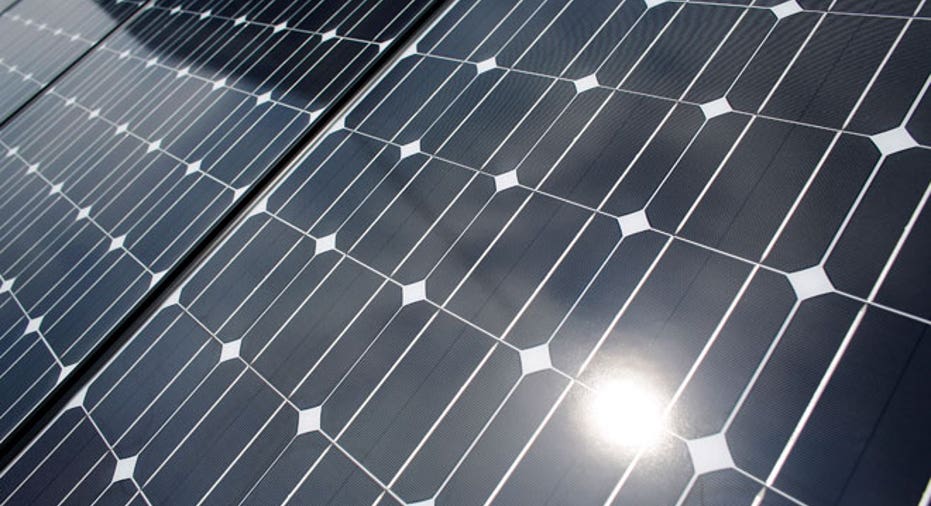 First Solar shares soared more than 33 percent on Tuesday after the company forecast 2013 earnings and revenue well above Wall Street estimates, in part because it will begin recognizing revenue from a massive California power plant this year.
The U.S. solar panel maker expects 2013 net sales of $3.8 billion to $4 billion and earnings per share of $4 to $4.50, excluding one-time items.
Wall Street analysts, on average, had been expecting revenue of $3.122 billion and earnings per share of $3.51, according to Thomson Reuters I/B/E/S.
First Solar said it would recognize about one third of the revenue from its 550 megawatt Desert Sunlight project in Riverside county, California, this year. That project is being built by First Solar but is owned by NextEra Energy Inc <NEE.N>, General Electric <GE.N> and Japan's Sumitomo <8053.T>.
Earlier in the day, the Tempe, Arizona, company said at a meeting with analysts in New York that it would reduce is manufacturing costs per watt by nearly 40 percent over the next four years.
First Solar, which makes the world's lowest cost solar panels, expects its cost per watt to be between 63 cents and 66 cents in 2013, dropping to 53 to 54 cents next year, its senior vice president of global operations, Tymen De Jong, said. That is expected to fall to 40 cents by 2017, he added.
The price of solar panels has been falling dramatically in recent years due to a massive increase in global manufacturing capacity, mostly in China. Four years ago, First Solar's cost per watt was slightly below $1.
First Solar shares were up $9.07, or 33.5 percent, at $36.11 on the New York Stock Exchange.
(Reporting By Nichola Groom in Los Angeles and Swetha Gopinath in Bangalore; editing by Andrew Hay and Alden Bentley)