First-Day BlackBerry PlayBook Sales May Have Exceeded Expectations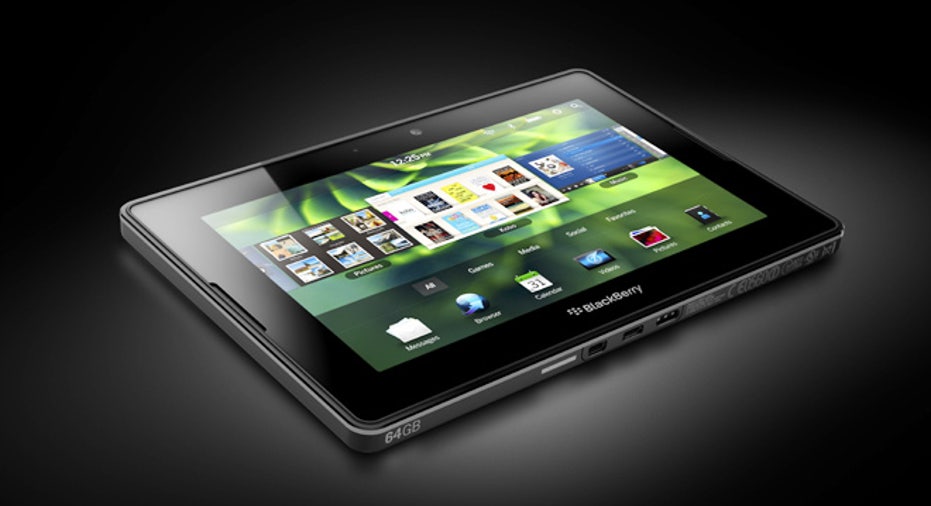 Amid multiple reports to the contrary, RBC Capital Markets General Manager Mike Abramsky on Wednesday said first-day PlayBook sales likely exceeded analysts' expectations.
In a note to investors, Abramsky states that RIM may have moved about 50,000 PlayBook tablets on launch day alone, including pre-order sales.
The analyst and his team placed calls to 70 different Best Buy, Staples and RadioShack locations to inquire about PlayBook sales performance on launch day. Reported performance ranged from light sales in some locations to sell-outs, which occurred at 11% of the stores RBC polled.
RBC also used Best Buy's online inventory tool to check stock at 180 additional locations in 10 major U.S. cities, and found that the 16GB PlayBook is unavailable at 13% of stores, the 32GB model is unavailable at 87% of stores and the 64GB model is unavailable at 91% of the locations viewed.
As preliminary inventory quantities for these stores is currently unknown, this information is of little use since many stores might not have received higher-capacity PlayBook models to begin with.
Finally, Abramsky notes that the PlayBook may have outperformed first-day sales of Motorola's XOOM and even Samsung's popular Galaxy Tab, and he believes RIM is on track to sell 500,000 PlayBook tablets in its first quarter of availability.
This content was originally published on BGR.com
More news from BGR:- BlackBerry Curve Touch to be revealed at BlackBerry World; June-July launch- AT&T reports Q1 earnings; iPhone activations up by 1 million in spite of Verizon iPhone launch- Reuters: Apple to ship iPhone 5 in September