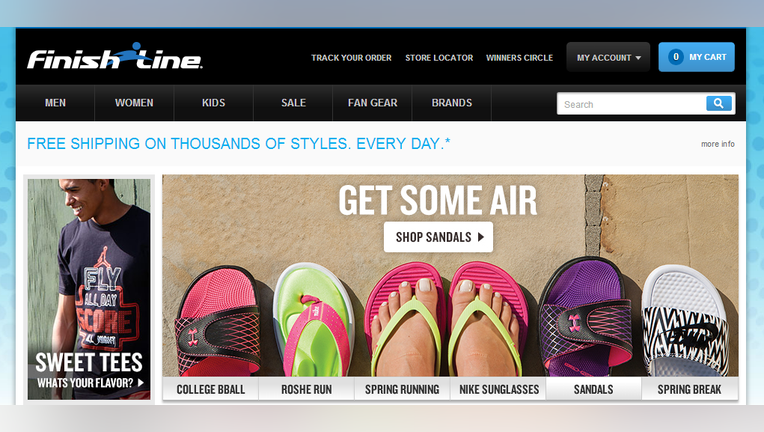 Finish Line (NASDAQ:FINL) said Friday its fourth-quarter profit jumped 25%, as the seller of sneakers and other athletic gear got a boost from stronger sales.
The company reported earnings of $43 million, or 87 cents a share, compared to $34.3 million, or 69 cents a share, in the same period a year earlier. Excluding impairment charges, adjusted earnings in the year-ago quarter were 76 cents a share.
Sales climbed 17% to $518.9 million, falling short of a consensus estimate for $529 million. Finish Line beat Wall Street's bottom-line projection by two cents.
With snowstorms and frigid temperatures hurting demand for running shoes, Indianapolis-based Finish Line widened its selection of basketball gear during the latest period to make up for lost sales.
The move seemed to keep up traffic at Finish Line stores and help the company outpace Foot Locker (NYSE:FL). Finish Line's same-store sales were up 6.3%, while Foot Locker posted 5.3% growth during the same period.
Foot Locker, which focuses more on basketball apparel than Finish Line, typically records better comparable sales than its rival.
For the new fiscal year, Finish Line expects per-share earnings growth in the high single digits to low double digits. Analysts currently anticipate an 11% increase. The company also projected a mid-single-digit gain in same-store sales.
Finish Line shares rallied 2% to $27.01 in recent trading.