Fine Wine as Collateral? Goldman Sachs Loan Backed by 15K Bottles of Wine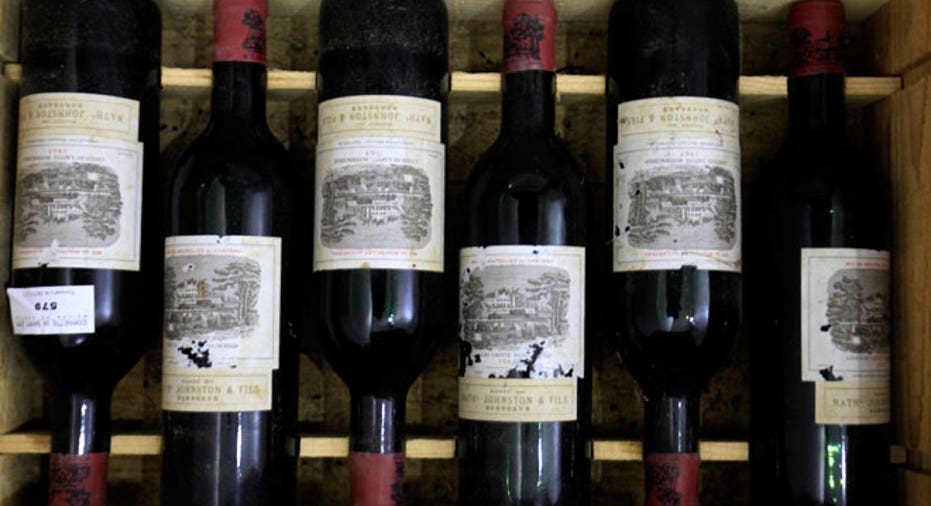 At least Goldman Sachs (NYSE:GS) won't have to worry about how this pool of collateral will age over time.
The Wall Street bank accepted a secured interest in about 15,000 bottles of mostly French fine wine as loan collateral from a former trading executive, according to Bloomberg News.
Goldman's decision to allow Andrew Cader, a former senior director at the bank's specialist-trading unit, to back a loan with fine wine is somewhat unusual as lenders typically extend loans secured by more traditional assets like real estate, yachts and artwork.
Still, the wine collection included many top-ranked bottles and has an estimated market value in the low-seven-digit dollar range, Bloomberg reported.
"While we do not comment on individual loans due to client confidentiality, we take great care to apply high standards of risk management and appropriately value any form of collateral on all loans," Goldman said in a statement.
Cader joined Goldman when the bank acquired privately held trading specialist Spear, Leeds & Kellogg in November 2000 for $6.2 billion.
The collection contains 14,985 bottles of wine, including a 1929 bottle of Domaine de la Romaine Conti that sells for almost $4,000.
Shares of Goldman dropped 2.5% to $163.31 on Tuesday, trimming their 2013 advance to 28%.