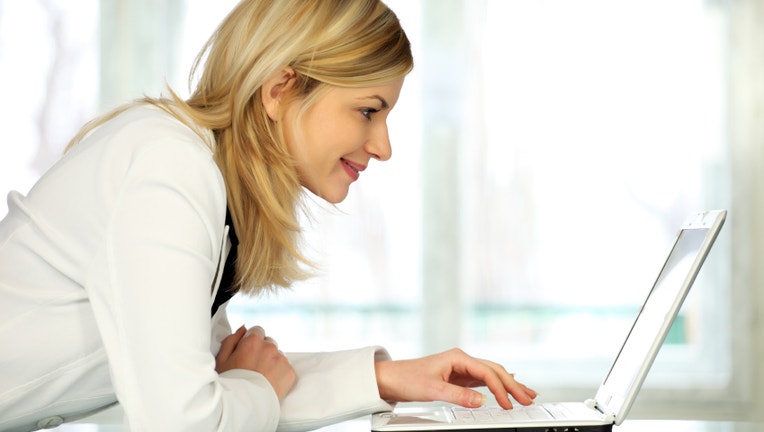 Welcome to OnSale at FOXBusiness, where we look at cool deals and insane bargains.
Comparison shop for pretty much anything with this new site suited just for mobile phones. Brookstone has a wardrobe accessory that sounds like something out of a spy novel. Nike joins the band craze with its own version of a fitness-tracking device.  And a new flash sale site lets you add some glam at home.
Simply the Best...Prices
Comparison-shopping engine Find the Best just launched a new mobile site for bargain-hunting fans. The site surveys everything from credit counselors to law schools, even plastic surgeons… the list goes on and on. The site gives-biased advice to consumers with the help of public databases, company websites, and experts.
You can also add a listing, edit a listing, or add your very own opinion of a product. Register and sign in to start your search for the best.
All Dressed Up
Brookstone has the well-dressed, tech-savvy gentleman in mind with its new USB cufflinks. (Yes, you read that right.) For $99.99, you can add a little extra storage to the ends of your sleeves with a 1GB cufflink (2GB total). They're silver and gold plated, and are available in silver, woven, gold and gunmetal.
Need more space? Spring for the 4GB cufflinks (2GB each), which cost $224.99. They're also engravable.
Still looking for a little more tech in your wardrobe? Brookstone also offers a polished silver oval cufflink that offers not only 2GB of storage, but also Wi-Fi. That's a mobile hotspot everywhere you go, connecting to your iPad, smart phone, or other wireless device.
Are You With the Band?
Nike (NYSE:NKE) just introduced its very own fitness-tracking device to help you get and stay fit. The Nike+ FuelBand, worn around the wrist, tracks everyday activities and can be synched to your computer or iPhone to upload your progress toward a "Daily Goal" – and looks really cool in the process.
The band itself connects directly to your USB port, and links with your mobile device via Bluetooth, so there are no extra cords required. And you can track your color-coded progress throughout the day, as the FuelBand lights up, turning from red to green, as you approach your goal.
Nike+ offers pointers on how to meet your goal, and gives you daily, weekly and monthly reports so you can learn about your fitness habits and see your progress over time. The band is waterproof, and carries a retail price of $150. It's available now for pre-order, and is expected to ship on Feb. 22. Learn more here.
Yard Party
Those OnSale readers who enjoy decorating their living space with luxury goods for a fraction of the cost will definitely want to check out this awesome new flash sale site. It's called LuxeYard, and it's giving the word "sale" a whole new meaning. That's because customers can request which items they want to pay less for. That's right – if it's a brand new, 2-ton mahogany sleigh bed you covet, tell LuxeYard what you're willing to pay for it through their Concierge Buying program.
The LuxeYard community (that's you and all of your bargain-hunting friends) votes on their favorite products, and the most popular will be offered at a discount. And, if the exact product you're seeking isn't available, LuxeYard will find an alternative of equal or better quality. There's also a Group Buy feature, which reduces the price of a product as more people place it in their shopping carts. When the flash sale ends, everyone who place the item in their carts pay the lowest final price.
Know of a killer deal or insane bargain? Email the goods to OnSale@FOXBusiness.com and share the wealth.