Find Help Without Living in a Nursing Home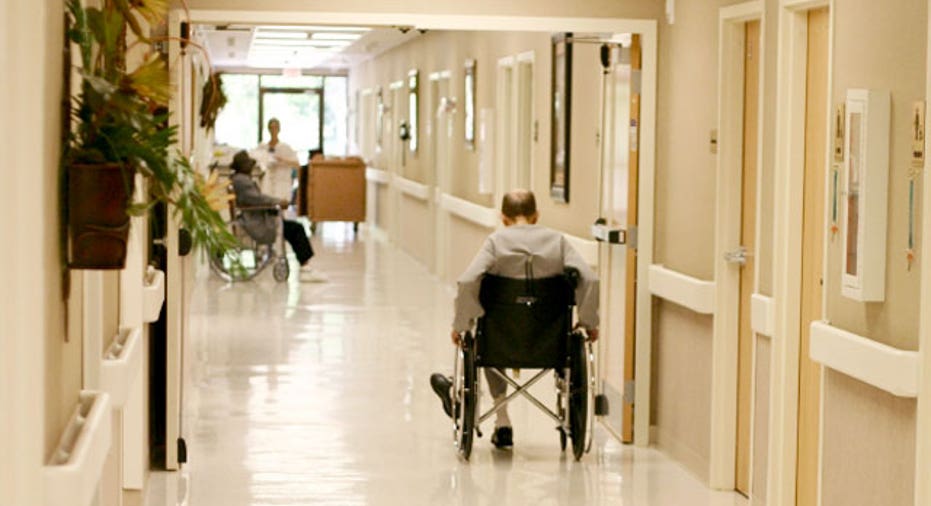 How to Find Help Outside of a Nursing Home
You can no longer live on your own without the help of a caregiver, but you aren't yet ready to surrender your independence to a nursing home.
Join the club. A 2010 study by the AARP found that nearly three-quarters of adults ages 45 and older say they'd prefer to age at home as long as possible.
Suzanne Modigliani, a geriatric care manager in Boston, notes that seniors who choose to live a more independent lifestyle, especially those who live alone, should exercise greater vigilance when choosing service providers.
"People can be more vulnerable at home because there's less oversight, so it's important to monitor the quality of service," says Modigliani. "Also, when they are on their own, no one may notice that they missed a medical exam or forgot to wear their Lifeline medical alert system and fell down."
That said, an entire industry of social and medical service providers is at the ready, offering alternatives to nursing homes that prior generations never knew. From prefabricated in-law suites to adult day care centers to doorstep delivery of healthy meals, it's easier than ever to get cost-effective care in the comfort of your own home. Bankrate offers a snapshot of the options available.
Adult Day Care
Seniors who live near or with loved ones can cost-effectively bridge the gap during work hours by attending an adult day care center. Such facilities provide a program of activities, health monitoring and social interaction. Many are staffed by nursing professionals, and some offer physical, occupational or speech therapy services.
Some 4,600 Adult Day Services, or ADS, centers exist nationwide, according to a recent study by the MetLife Mature Market Institute. These ADS centers serve about 260,000 older persons and younger adults with disabilities, an increase of 63% since 2002.
The national average daily rate for this type of day care was $67, comparing favorably to the $198 fee for a semiprivate room in a nursing home, the study found.
Accessory Dwelling Units
Accessory dwelling units, or ADUs, are another option for seniors who wish to live close to family while maintaining privacy and independence.
ADUs are separate apartments that include sleeping, bathing, cooking and living areas. Many are prefabricated kits that are designed to either attach to the home of a relative or exist as a freestanding structure somewhere on their property.
Seattle-based FabCab, for example, charges $94,500 for its smallest ADU -- a 550-square-foot one-bedroom one-bathroom unit -- and $171,500 for its 1,337-square-foot unit with three bedrooms and two bathrooms. The timber frame, and wall and roof panels are pre-cut and labeled for on-site construction by a licensed contractor. They offer wide doorways for wheelchairs, curbless showers and stepless entries to accommodate seniors.
"Building an ADU allows you to keep the investment as equity in your property rather than giving it to an assisted living facility or nursing home," says FabCab's principal architect, Emory Baldwin, noting such units offer the added advantage of keeping seniors close to their loved ones.
MEDCottage also makes a 12-foot by 24-foot modular home, which provides round-the-clock health monitoring in a freestanding unit that is located on the property of a caregiver.
Meal Delivery
Meal delivery services provide nutritionally balanced meals to seniors who no longer feel comfortable in the kitchen -- or are a danger to themselves with cooking appliances.
MagicKitchen.com, for example, charges about $75 for seven frozen entrees with a vegetable side that can be reheated in the microwave. The meals are shipped by UPS or FedEx in a cooler with dry ice to keep the food frozen.
DineWise.com also delivers meal packages, including a lunch and dinner package with 14 meals for about $182, according to its website.
And then there's the volunteer-run Meals on Wheels organization, which operates in all 50 states. Meals are delivered in person daily, and the cost varies from free (for those in need) to about $7 per meal.
Group Homes
Also called "board and care homes," group homes are housing facilities for seniors and individuals with disabilities who may need help with personal care and daily living activities but do not require a nursing home level of care.
Most are private, single-family residences within the community. They are generally small, boarding six or fewer occupants, and they provide meals, housekeeping, laundry, and light to moderate personal care services.
According to Medicare, the federal health insurance program for the elderly and disabled, group homes are not covered by Medicare or Medicaid and usually charge a percentage of your monthly income (a sliding scale) that covers the rent, meals and shared services. Private long-term care insurance and medical assistance programs may help pay for this type of living arrangement.
Pace
The Program for All-Inclusive Care for the Elderly, or Pace, which is available only in states that offer it as a benefit under Medicare or Medicaid, also provides long-term care services and support to frail seniors. Care is coordinated by a team of health professionals, allowing most participants to receive care at home rather than in a nursing home.
The Pace program is open to those age 55 or older who are able to live safely in the community, live in proximity to a Pace organization and are eligible for nursing home care. More information on the program can be found on the Medicaid website.
Home Health Care
Many seniors get help with daily living activities, including laundry, shopping and cooking, from friends and family members. But home health care agencies can also bring medical care and hospice services into your home -- often for less than it costs to receive the same care in a hospital or skilled nursing facility.
Skilled home health services, which aim to help sick or injured seniors regain their independence, include wound care following surgery, intravenous or nutrition therapy, injections, and health monitoring, along with physical, occupational and speech therapy.
According to the National Association of Home Care & Hospice, the average Medicare cost per day of a patient receiving home health care is $44.
"Home health care runs the gamut of supportive services from housekeeping to shopping to personal care like helping seniors bathe and get dressed," says Mary St. Pierre, vice president for regulatory affairs at the NAHC. "It is often used to help relieve family caregivers."
Such services are also a popular alternative for seniors who wish to receive skilled nursing care at home and have the resources to pay for it, she notes.
Friendly Visitor Programs
A host of community-based programs sponsored by elder-care agencies also exist to help seniors age in place while maintaining their quality of life. Friendly visitor programs, for example, give homebound seniors who are isolated by a lack of transportation or poor health an opportunity to interact with the outside world.
Such programs typically match seniors with a volunteer, who makes weekly visits, regular phone calls to check in, and occasional outings to the doctor or grocery store. They often talk, read or play cards together, which is key to staving off depression and self-neglect.
Additional information on in-home services, financial assistance and transportation available in your area can be found by contacting Eldercare Locator, a public service of the U.S. Administration on Aging, at Eldercare.gov, or by calling (800) 677-1116.