Find Deals on Big Screens for the Super Bowl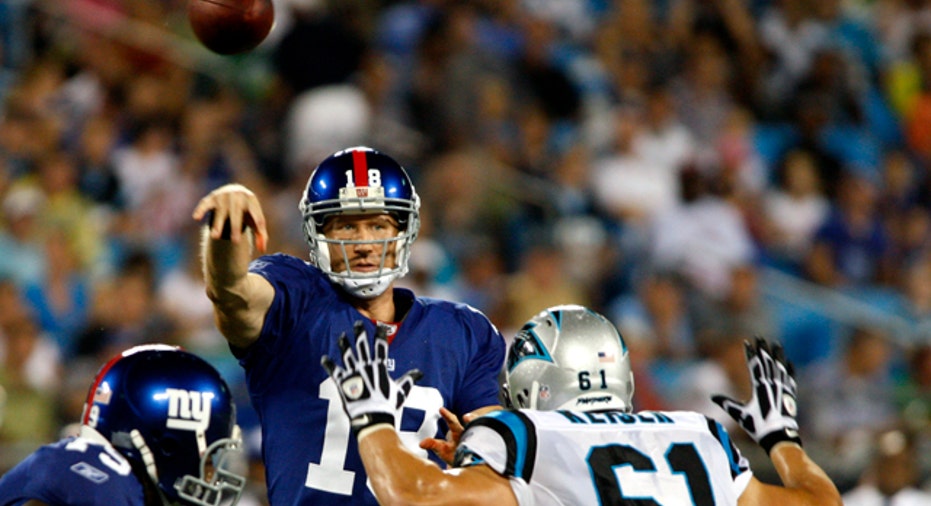 Football fans are anxiously awaiting next Sunday's game—Super Bowl XLVI. And according to NFL fanatics, watching the New York Giants and New England Patriots face off on any old TV won't do.
Those who missed out on buying a new TV on Black Friday or during the holiday rush need not worry—according to Decide.com, some of the best deals on televisions come in the first few weeks of the New Year.
Michael Paulsen, vice president of product and marketing for Decide.com, said in 2011 the site saw price drops of 10% or more during the run up to the Super Bowl. This year, the site is predicting discounts of up to $1,000 on large models, Paulsen said.
"You see the most hype in mid-December," he said. "But last year we saw TVs get close to the same low prices pre-Super Bowl. If you're thinking about hosting a Super Bowl party, or even an Oscars party, it's a good item to buy."
Decide.com, which tracks price data on different electronics, found 20% of product prices change daily due to the volatility in today's market, so Paulsen said using some kind of a tracking app or service is smart for consumers really looking to find the best price.
Here are Paulsen's tips for finding a good deal for your Super Bowl TV:
No. 1: Decide whether to buy in-store or online. While online prices may be lower, Paulsen said the closer it gets to the big game, the more tempting it becomes to buy in-store.
"We strongly suggest people see if pricing is substantially lower online," he said.
No. 2: Strike a deal. Paulsen said that if you find an item in store that you want to buy on the spot, but know there is a better price online, ask the store manager for a discount.
"We know from industry data that over 40% of retailers have some kind of price negotiation tactic in place," he said.
Retailers are prepared to bargain, so shoppers should be smart and push for lower prices.
No. 3: Look for older models. Many new model TVs get released in the first half of the year, Paulsen said, so older models will be available at better prices, especially after the holiday rush.