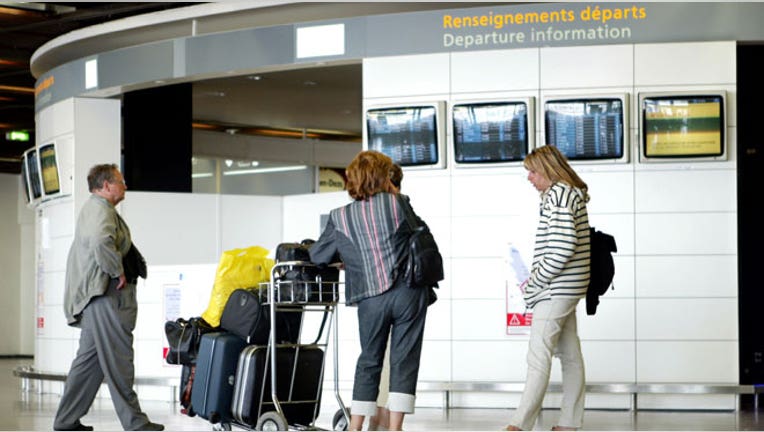 Welcome to OnSale at FOXBusiness, where we look at cool stuff and insane bargains.
This website has great deals for the last-minute traveler, and hitch a ride and save some green with this new app. Canon's got some new cameras for back-to-school snapshots and this popular site is now selling favorite beauty brands.
Fares for the Frugal
Looking for last minute summer getaway deals? You'll want to check out CheapOAir. The site is offering 40% to 65% savings on Labor Day travel. And the promo code NY15 will get you up to $15 off service fees.
CheapOAir helps you find domestic and international flights according to budget, and includes business and first-class deals, last-minute flights and student travel discounts. Most of these categories have their own discount codes to help you save extra money. You can also search for hotels, cars and vacation packages. You can even search among a list of hot hotel deals, with a list of four-star accommodations for $99 or less per night. Click here to start booking your last-minute travel plans.
Hitchhiker's Guide to Green
If you're more of a road trip kind of traveler, or want to stick to a budget while meeting some new people, you'll want to check out Ridejoy. If you're in need of a ride to a nearby attraction, city or town, and you live along the west coast, you can sign into Ridejoy. Just list your travel plans, see matches of other Ridejoy-ers going the same direction and then help you determine costs for splitting trip expenses.
The site focuses primarily on trips that are 50 or more miles, with time spans of an hour or more. And, if you're a safe driver who wants to get paid to offer up an extra seat in your car, you can be sure to be paid via PayPal or check after the ride is over. And, if your passenger decides not to carpool with you at the last minute, you still get paid. Find a ride at Ridejoy.com or download the free app here.
Picture Day
Just in time for the start of a new school year, Canon will be placing its new PowerShot cameras in stores next month.
The PowerShot XS500 IS and XS10 IS are both "super zoom" cameras guaranteed to make you feel like a professional photographer (and create prints like one, too). The SX500 IS model is priced at $329.99 and the SX160 IS will sell for $229.99. See what other deals the camera company has in store at Canon.com.
One Stop Beauty Shop
Fans of the colorful site Beautylish, which specializes in beauty and makeup tips, will be happy to know that the site just launched its very own e-commerce segment.
The site will now sell limited items from selected brands, big-name beauty products and also drug store favorites. That's free ideas and a range of product price points, all at Beautylish.com. Sign up here to be included in exclusive monthly offerings.
Know of a killer deal or insane bargain? Email the goods to OnSale@FOXBusiness.com or follow us on Twitter and share the wealth.