Financial Resolutions for College Students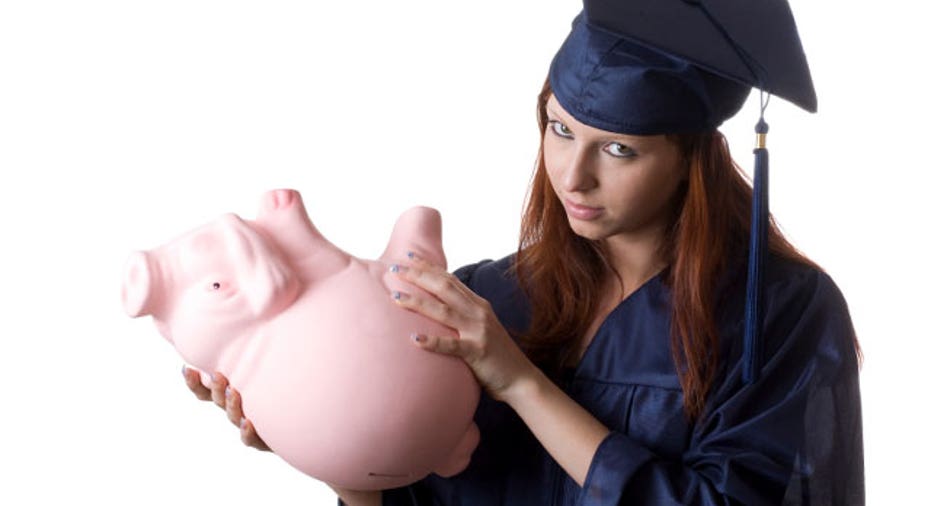 As the semester winds down, now is the time for college students to take a look back and pinpoint areas of improvement, particularly when it comes to finances.
A new year is a great time to get your monetary priorities straight, change some bad habits and adopt good ones. You may be surprised with how just a few adjustments can make a big difference.
"Usually the people who are most financially successful, especially at an early age, are the people who start by taking small steps," says Kimberly Palmer, author of Generation Earn: The Young Professionals Guide to Spending, Investing and Giving Back. "They're not innately brilliant--they start small and work their way up."
Here are eight tips to welcome the new year as a more financially-savvy and smart college student.
Know Exactly what You're Spending
If you don't track your expenses, it makes it more difficult to stay within your budget.
Reyna Gobel, author of Graduation Debt: How to Manage Student Loans and Live Your Life, suggests using convenient tools to help monitor your spending.
"Whether it's through using free online software such as Mint.com, a check register, or visiting an on-campus student money management office, be fully aware of where your money is going," she says.
Create an Automatic Savings Plan
The experts recommend setting aside $5 per week or 2% of your earnings per month to create substantial savings for your future. By starting in college, it will be easier to save as an adult.
"It's such a great step [for] people to develop that habit of saving by setting it up automatically," Palmer says. "Then you don't even think about it. You don't see the money so you don't feel like it's missing."
Be Smarter With Your Credit Cards
With the new credit laws for college students in place, it's even more important to stay on top of your credit card payments--not just for you, but also for your parent's or co-signer's credit history.
Be smart about your credit and don't abuse it.
"Avoid new credit card charges before…paying off current credit cards," says Gobel."Otherwise, you get into a vicious cycle of charging to make up for budget shortfalls from sending in larger credit card payments."
Don't Fall Behind on Bills 
Whether you live by yourself or have roommates, keeping up with utility bills and rent is crucial.
According to Beth Kobliner, author of Get a Financial Life: Personal Finance in your Twenties and Thirties, missing a payment could lead to massive fees and serious financial consequences.
"You'll also see your credit score--basically the GPA that follows you throughout your financial life--plunge," she says.
Stick with Low-Rate Federal Student Loans
When it comes to borrowing for school, exhaust all forms of federal aid, grants and scholarships before turning to private loans.
"You might've gotten private student loans in the past, but going forward, make sure you and your family get all the Stafford and PLUS loans you can before going to private lenders, which can charge double digit interest rates," advises Kobliner.
FBN tool: How Much Should I Be Saving For College?
Keep Your Borrowing in Check 
If you find yourself in a tight spot and need more financial assistance, eligible students can borrow more to help pay for tuition, room and board, text books and other expenses. However, there is no such thing as free money and you will have to repay your loans after graduation.
"Limit your student loan borrowing based on your future income," suggests Gobel. "You can get an estimate of future income on salary.com."
Invest in Your Career 
It's never too early to consider what you will need post-graduation to enhance your career.
Palmer suggests finding ways to make yourself more marketable after graduation. She suggests finding relatable work experience with an organization at your school or working with a career coach.
"It might even be something like investing in a professional wardrobe," she says. "Little investments in your career can actually go pretty far and make it so you can earn more money."
Don't Put Off the Job Hunt 
Don't get left in the dust of the job-search stampede. Beat the crowd by starting your search well before you are handed a diploma.
"Some of the most successful people are the ones who start a full year in advance because those job searches turn into temporary freelance work or internships even while seniors are still in school," says Palmer. "The people who start early and start making those connections are the ones that are in the best position to get full time jobs as soon as they graduate."
Check out more Money 101 articles here