Financial Planning Tips for New Parents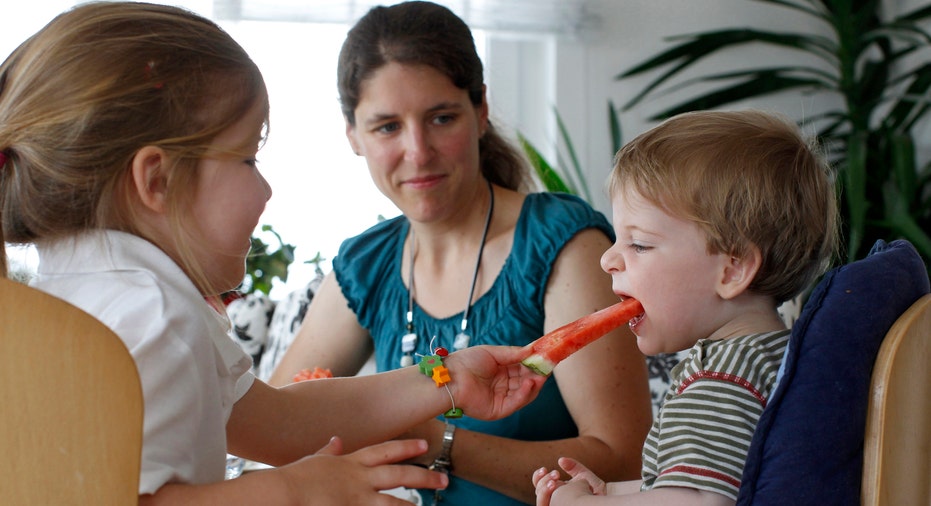 It's easy in all the excitement of a new baby to push aside financial planning, but experts say that's the biggest mistake new parents can make.
"Most people get so excited about the birth or adoption of a new family member that when it comes to things related to finances and taxes it takes a back seat," says Daniel Morris, senior partner at accounting and business consulting firm Morris + D'Angelo.
The financial planning should ideally start before the baby's debut, to help make sure all the necessary financial and legal paperwork is squared away.
Get a Social Security Number
Most hospitals fill out the proper paperwork to get a Social Security number for a newborn, but parents still need to ask. If the institution doesn't do this, Morris says to get one immediately.
"The last thing you want to do is on April 1 realize you need a Social Security number." Parents should also adjust their health insurance to include their latest addition and review the plan to make sure it still adequately meets the family's new health-care needs.
Plan for the Unexpected
Once the baby is home and the sleeping and eating routine is established, parents need to determine and detail an estate plan in case something happens to one or both of them.
"As far as the law is concerned, if you have a child under the age of 18 and you don't have any documents pertaining to how you want the child to be cared for it's up to the court to decide what's best," says Bob Gavlak, wealth advisor with Strategic Wealth Partners. "The child doesn't automatically go to the grandparents or brother or sister."
At the very least, Gavlak says parents need to create a will stating who will care for the child in case the unimaginable happens.
If parents can afford to, financial experts suggest creating an entire estate plan that includes a will, a power of attorney and a health-care proxy.
Get Life Insurance
Each parent should also take out a life insurance plan to offer financial stability.
Experts say many parents get a life insurance plan on a child as soon as they bring him or her home, but it's more likely that something will happen to one of the parents.
Life insurance will cover the cost of child care if the surviving parent has to work as well as other expenses related to rearing the child. According to Gavlak, term-life insurance, which is much cheaper, can provide adequate finances. "The purpose of life insurance is to make sure they can continue to take care of the kids."
Create a College Savings Plan, Don't Overlook Retirement
A child might not have taken his first steps, but soon he'll be walking across the graduation stage, so time is of the essence when it comes to saving for college.
There are a host of tax-advantaged college savings plans available to parents, but it's important to balance the need to pay for a child's education and fund retirement.
"Most parents are very excited and focused on their kid and making sure they give them great early years that they don't cast gaze out 18 years and consider what it's going to cost to send them to college," says Simon Roy, president of money management firm Jempstep. "One of the toughest challenges is ensuring young parents balance the need for retirement and college."
Roy reminds parents there are many financing options to send a kid to college, like taking out loans, grants and scholarships, but there are no loans for retirement. Because of that, he tells parents need to consider their retirement savings first before putting money aside for college.
According to Roy, both parents need to discuss how much they want to contribute to college and weigh that with what they can save for retirement. "It has to be an unemotional, analytically driven personal look," says Roy. "That's hard, particularly for new parents, but it's important to have the discussion with your spouse."