Financial Advice from Robots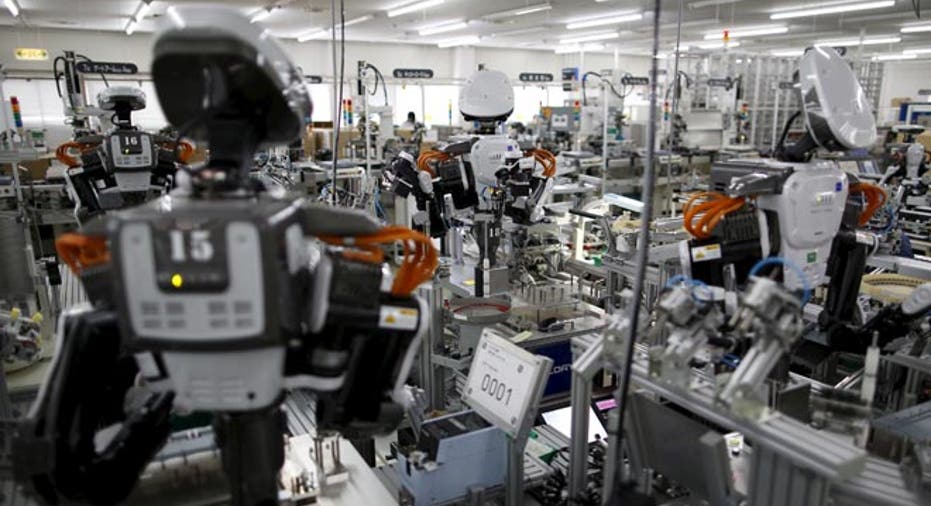 While many people cultivate personal relationships with their financial advisors, others are taking an approach that's decidedly unhuman –  robots.  Robo-advisors are gaining traction as millennials are increasingly entrusting their bank accounts with mathematical formulas instead of people.
Expected to reach $2.2 trillion in assets under management by 2020, the robo-advisor industry is growing at an annual pace of 68%, according to a recent report from A.T. Kearney. Lower fees are a key factor behind the expanding industry.
"People have been looking for this kind of low-cost, automated quality advice for decades and it hasn't been available to many," said Jon Stein, CEO at Betterment, whose robo-advisors manage over $2 billion. With traditional advisors, investors will not only pay more in fees, but they are "not going to be as well-diversified, not be as well cash managed. You'll make bad decisions because you'll react to the market." Humans are "not rational actors," he claimed.
Some of the top human advisors have stringent financial requirements, limiting the opportunity to the wealthy 1%. Stein said his average robo customer is about 36-years-old with $140,000 in annual income and $250,000 in investable assets.
"Most American households don't have enough investment assets that would make them attractive clients to traditional good investment advisors," said SigFig CEO Mike Sha. SigFig is a robo-advisor startup that enables its customers to link their Charles Schwab (NYSE:SCHW) or T.D. Ameritrade (NYSE:AMTD) accounts with its service.
And robots are utilized for more than just traditional bond and equity investments. LendingRobot uses automation to determine which lending opportunities on platforms like LendingClub (NYSE:LC) make sense for its clients. Robots are "more efficient and more objective than humans, and they never take breaks or play golf,"said Emmanuel Marot, CEO of LendingRobot.
Some view robots as a threat to traditional advisors, with a recent study by Pershing and Bank of New York Mellon (NYSE:BK) showing that 23% of advisors view digital advice as competition.
"There are times when a human touch is needed to provide comfort and reassurance," said Juli McNeely, president of the National Association of Insurance and Financial Advisors, and a practicing advisor. "I talk with them [clients] about all of their financial and life goals. It goes a lot deeper than data they can enter into a form."
Not everyone is ready to invest their money on robots.  "A robo algorithm doesn't know if you're planning to send your child to college in four years, if you're a small business owner or if you work at a technology company where a lot of your net worth is tied up in stock options, "said Bill Harris, CEO of digital wealth management firm, Personal Capital. "The human factor is still critical."