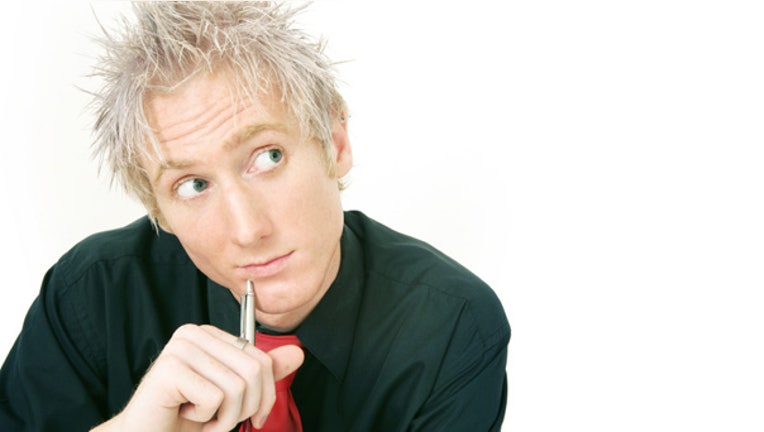 In my roles as a mobile marketing professor at New York University and consultant for mobile app creation platform Magmito, I'm often asked by students and clients for my recommendation of the best smartphone to buy. My answer usually starts with a question: "Well, what is it you do for a living?"
Responses to this question have changed. Today, you'll find construction-firm owners taking my class and plumbers creating mobile apps to promote their businesses and communicate with key stakeholders. In 2013, the importance of sophisticated mobile communication and functionality knows no collar color. This diverse group of "new professionals" has its own set of mobile device requirements, on or off the job.
I recently happened upon an entertaining TV commercial featuring the ultimate survivor, Bear Grylls, promoting the Kyocera Torque, a military-grade LTE Android phone being offered by Sprint.
Though I was very tempted to accept Bear Grylls' word as law when it came to a workhorse phone for the blue-collar workers of America, I decided to dig a little deeper. I spoke to a few people in this underserved market segment, and here's what I discovered about their phone requirements:
1. Jay Keating, Heartwood Carpentry & Design, Connecticut
There's nothing ergonomic about John's office. On a typical day he's primarily working outdoors and in all sorts of weather conditions. His phone is just another piece of essential equipment in, or out of, his toolbox. And Keating has dropped or damaged more phones than he cares to count.
Replacing and repairing mobile phones is costly. Americans have spent $5.9 billion on iPhone repairs alone since the phone was launched in 2007.
"My phones take a beating, and in my line of work, that's been hard to avoid," Keating says. "Trying to locate a quiet place on-site to take important business calls is next to impossible, so I'm wasting time just trying to avoid noise."
2. John Klevanosky, JK Landscaping, Florida
John Klevanosky manages and works alongside a team of six full-time employees and three part-time staff. His landscaping business requires a durable network of mobile phones to communicate with his team and keep his business running.
"When we're working a big job that covers a large area, we often need to speak to a team member that could be a football field away," he says. Having push-to-talk on a phone makes giving directions and getting updates easy and cost-effective. But one of the most important phone features for a landscaper has to be water resistance."
According to Klevanosky, swimming pools and water have claimed the lives of many a great JK Landscaping smartphone.
3. Jeff Kleinberger, eastern regional sales manager, Røde Microphones, New Jersey
Kleinberger is on the road 150 days each year. His mobile phone rides the planes, trains and automobiles with him and gets put through its paces. Like Grylls, Kleinberger often gets dropped off in the middle of nowhere. Though in Kleinberger's case, his destination is typically a sales meeting.
"When I'm rushing from one meeting to the next, GPS functionality is critical," he says. "My phone is my lifeline — I'm texting and emailing constantly and need frequent and high-speed connectivity. If my phone breaks or loses charge while I'm on the road, it could mean a lost sale."
Kleinberger is a mobile office worker who values equal parts functionality and durability in a phone.
Can the Kyocera Torque survive these tough professionals (and help them thrive)?
- Cuts through noise. The Torque features a patented Smart Sonic Receiver. In plain language, this technology makes it possible for construction workers like Keating hear clearly in their noisy work environment. In fact, the Torque promises more audio clarity than ever before. No more shouting over skill saws.
- Serves and protects. According to the specs, the Torque is a military-grade phone that can handle everything from normal wear and tear to devastating drops from four feet. So whether you work 9 to 5 in an area requiring hard hats or ride your bike through rocky terrain on the weekend, the Torque holds up.
- Meets needs and satisfies wants. The Torque has push-to-talk capabilities, making it an ideal device for field teams to communicate with.
It also has built-in GPS functionality, excellent battery life and an email client. And since it's available on Sprint's 4G LTE network, mobile office workers have access to the features that sales jobs demand. What's more, with the Torque, form is clearly not sacrificed for function. It comes with a 4-inch touch-screen that's very responsive, a 5-megapixel camera and Google Play access, among its many features.
All three professionals I talked with seem to demand a mobile device extension that is as functionally smart as it is ruggedly tough. As a mobile marketing expert, I was pleasantly surprised to see Sprint launch a phone targeted to a previously underserved market. The Torque clearly stands up to tough tests, delivering both brains and brawn. It's equally ideal for a dad taking his kids to the water park and an office executive climbing rocks in her spare time.
In researching this article, I've also discovered that the Torque can go head-to-head with the most extreme condition of all: a child. It's the perfect device for a dad like me who needs to keep his small twins entertained while out for dinner without worrying about his phone's imminent destruction. C-Net concurs, "In other words, this phone should be able to handle anything your 4-year-old twins want to do to it."
? Business on Main. Sign up for our Main Street Authority newsletter to get articles like this delivered monthly to your inbox.