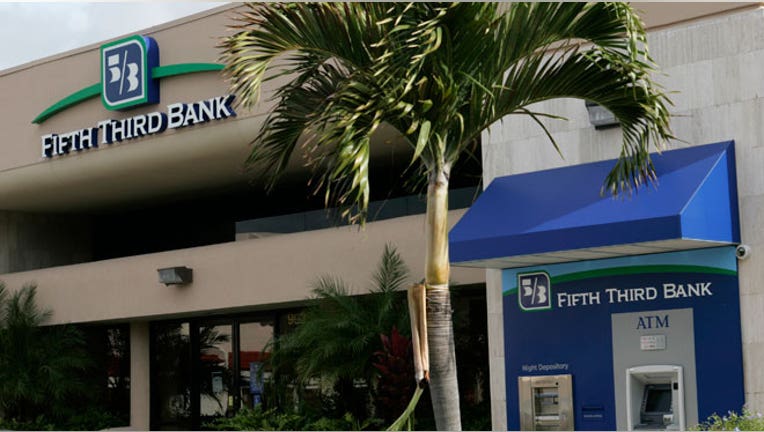 Hit by shrinking revenue, regional lender Fifth Third Bancorp (NASDAQ:FITB) revealed on Friday a steeper-than-expected 5.7% slump in fourth-quarter profits.
The Cincinnati-based banker, which operates a slew of banks throughout the Midwest and Southeast, said it earned $314 million, or 33 cents a share, last quarter, compared with $333 million, or flat EPS of 33 cents, a year earlier.
Analysts had been calling for stronger EPS of 36 cents.
Revenue slid 6.7% to $1.47 billion, missing the Street's view of $1.53 billion.
"We're growing our loan portfolio, credit trends continued to improve, and we continue to maintain a strong capital position," CEO Kevin Kabat said in a statement. "While regulatory headwinds remain for the industry, as we look to 2012, we believe Fifth Third Bank is well-positioned to continue to outperform other banking competitors."
Fifth Third said its provisions for loan losses and lease losses tumbled to $55 million last quarter from $166 million the year before, underscoring the better credit conditions. Net charge-offs decreased to 2.23% of average loans from 2.79%. Total nonperforming assets fell 9% sequentially to $2 billion.
Like other financial-services companies, Fifth Third made strides toward strengthening its balance sheet. The lender's Tier 1 common equity rose to 9.34% in the fourth quarter, up from 7.48% the year before.
Fifth Third said it saw a "significant pick-up in demand and loan growth" as it ended the period with a 2% rise in loans.
Shares of Fifth Third slipped 3.02% to $13.15 ahead of the open on Friday, easing their 2012 gain of almost 7%.