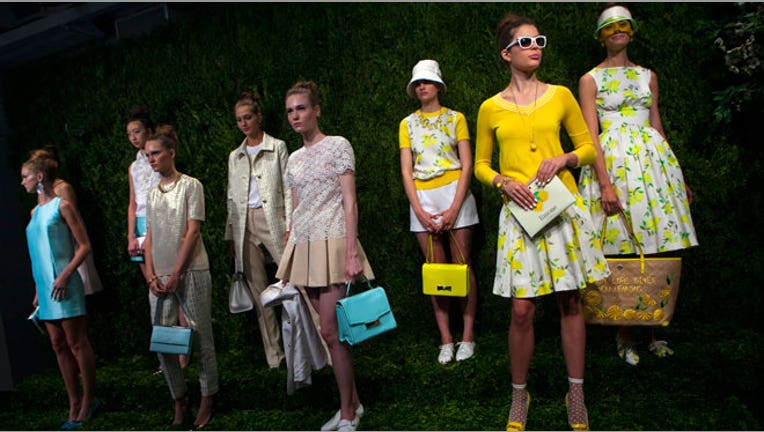 Fifth and Pacific (NYSE:FNP) Tuesday posted  its quarterly results and said it would officially change its name to Kate Spade & Company.
Fifth and Pacific unveiled an adjusted profit on continuing operations of 15 cents a share. The firm posted net sales including Juicy Couture, but excluding Lucky Brands, of $427 million.
It was not immediately clear whether the results were comparable to Wall Street's estimates of an EPS of 29 cents on sales of $505.75 million. The shares fell 1% in early trading Tuesday.
The company noted forward-looking targets exclude impacts of streamlining initiatives, brand exiting activities and acquisition costs.
Fifth and Pacific, the parent company of Kate Spade, also made official on Tuesday a name change to Kate Spade & Company. The move comes after the firm's successful spinoff of two of its three brands, Juicy Couture and Lucky Brands. At the opening bell Wednesday, the company will begin trading under the new ticker symbol KATE.
With the change, Fifth and Pacific CEO William McComb handed over the reins to Kate Spade chief Craig Leavitt, who will now head up the company.
In  a press release, Leavitt acknowledged McComb's leadership, noting he steered the brand through its twentieth anniversary, but looks forward to what the next five years hold for the high-end apparel firm.
"We face many growth opportunities now as Kate Spade & Company across channels of distribution, product categories and geographies. This momentum is underscored by our recently announced acquisition of our Southeast Asia distributor relationship, enabling us to accelerate growth in this key market," he said in the release.
Shares of Fifth & Pacific moved between losses and gains in choppy trading early Tuesday.