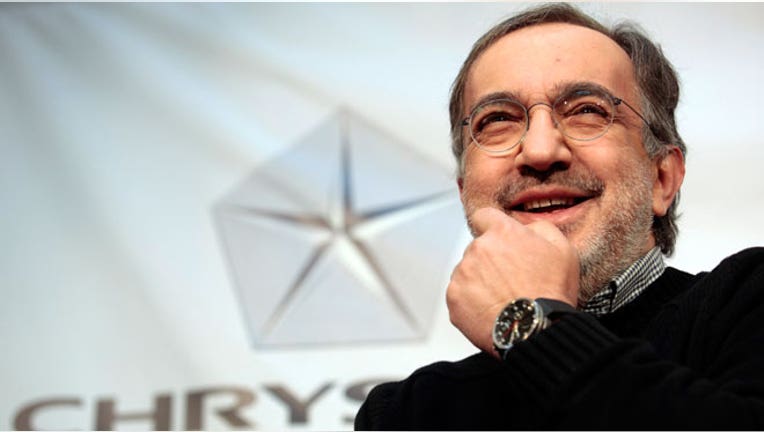 Fiat said Thursday a report by research firm Sanford C. Bernstein mischaracterized a presentation by Sergio Marchionne, denying the CEO advised investors to avoid Chrysler Group's initial public offering.
In a note published on Tuesday, Bernstein Research analyst Max Warburton wrote that Marchionne "argued that while he believed Chrysler had an attractive future, he did not believe investing via this partial IPO would be the most attractive route for investors."
The report, titled "Chrysler - The IPO That Will Not Happen," was written following last week's investors conference hosted by Bernstein in London. Marchionne made a presentation at the meeting.
Fiat rejected the notion that Marchionne, who also serves as CEO of the No. 3 U.S. car maker, suggested a Chrysler IPO wouldn't be a good investment.
"The report mischaracterizes Mr. Marchionne's presentation which was made at a Fiat investor meeting and does not accurately record his comments," Fiat said in a statement. "None of Chrysler, Fiat or any of their officers have authorized any articles or recommendations with respect to any investment in Chrysler."
A spokesperson for Bernstein said, "We stand by the report."
Last month, Chrysler filed for an IPO at the insistence of VEBA, the United Auto Workers retiree healthcare trust that owns the remaining 41.5% stake in Chrysler.
Fiat is vying for full ownership of its U.S. unit but has been unable to agree on a price for VEBA's minority stake. Talks between the two sides stalled, with the UAW trust seeking about $5 billion for it shares. According to court filings, Fiat has valued all of Chrysler at $4.2 billion.
Analysts have said the IPO option exercised by VEBA is likely a strategy intended to force Fiat into paying a higher price.
Marchionne has repeatedly said he wants to avoid an IPO that could thwart Fiat's merger plans. At a recent event in Italy, the executive said the IPO process will place "road markers" for a deal between Fiat and VEBA by providing an independent valuation of Chrysler.
In his research note, Warburton said he sees an IPO as a long shot given that Fiat and VEBA will likely reach a deal before an offering is made.
"Fiat's purchase of Chrysler will require further negotiation, but ultimately we expect it to complete," Warburton wrote. "The situation is fascinating but ultimately we believe it is in both sides' interests to do a deal."