Fiat Chrysler Sees Global Profits in 2015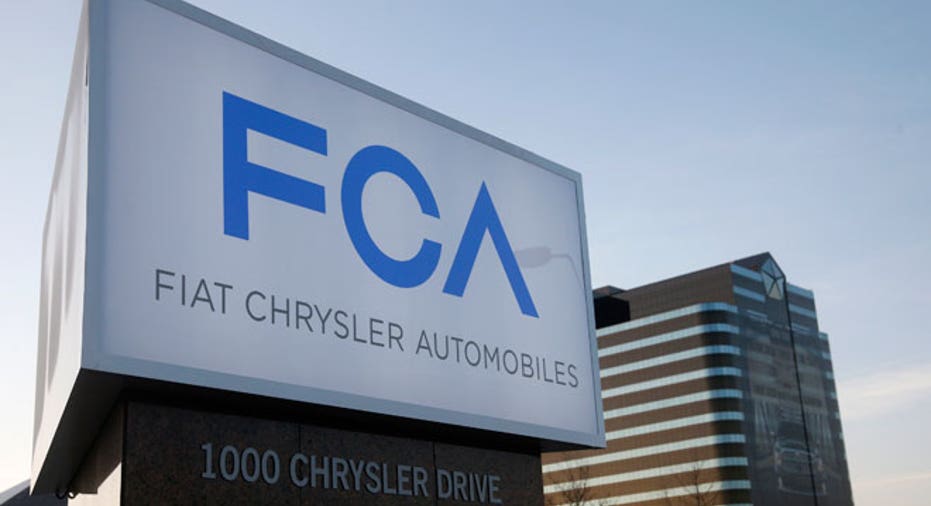 Fiat Chrysler Automobiles (NYSE:FCAU) reported fourth-quarter earnings that declined 68%, despite higher shipments worldwide, and forecasted black ink for all regions in 2015.
The automaker said Wednesday it earned a net profit of €420, or approximately $476 million, down from €1.3 billion in the year-ago period, which included a tax benefit. Before interest and taxes, Fiat Chrysler more than doubled its operating profit to €1.07 billion ($1.22 billion).
Revenue grew 13% to €27.08 billion ($30.77 billion).
In North America, fourth-quarter revenue climbed 15%, while pretax earnings fell slightly as recall costs continued to pressure the bottom line. Annual shipments rose 11% to 2.49 million. U.S. market share went from 11.4% to 12.4%.
The Latin America segment posted mixed quarterly results. Revenue improved amid weaker shipments, and operating profits were down. Asia Pacific recorded stronger results across the board. Fiat Chrysler also saw better results in Europe, where it swung to an operating profit compared to a year-ago loss.
During a conference call with analysts, Chief Executive Sergio Marchionne said he expects Fiat Chrysler to register annual profits around the world this year.
"We should see black numbers across all regions," he projected.
Fiat Chrysler shipped roughly 1.22 million vehicles during the final three months of 2014, up from 1.17 vehicles a year earlier. For the full year, global shipments jumped to 4.61 million vehicles from 4.35 million.
Sales are expected to grow further in the current year. Fiat Chrysler sees deliveries of 4.8 million to five million cars and trucks. The company hopes to boost sales to seven million units by 2018.
The company provided 2015 guidance for revenue of €108 billion and a net profit of €1 billion to €1.2 billion. Analysts are looking for lower full-year revenue of about €101.3 billion, while Fiat Chrysler's earnings call fell short of expectations.
U.S. shares rose two cents to $13.22 in recent trading. Since making its debut on the New York Stock Exchange in October, Fiat Chrysler has gained 50%.
Fiat Chrysler said it won't pay a dividend to investors in order to help fund the manufacturer's five-year plan, which is expected to cost $60 billion.
Under the plan, Fiat Chrysler will heavily invest in the revival of Alfa Romeo and the global expansion of Jeep. Maserati is also central to Fiat Chrysler's growth projections, while the namesake Chrysler brand has been identified as the company's mainstream brand in North America.
Last fall, Fiat Chrysler unveiled plans to spin off Ferrari and list shares of the iconic sports car brand in the U.S. The move is scheduled to be completed by June, but Marchionne said Wednesday that regulatory hurdles could delay it until the third quarter.
Some analysts were clamoring for a Ferrari spinoff, given that Fiat Chrysler was seeking ways to raise funds for its five-year plan and erase its debt.
Fiat Chrysler already raised $3.9 billion before expenses through a bond offering and the sale of 100 million common shares in December.