FHFA Recovered $8B from Banks in 2013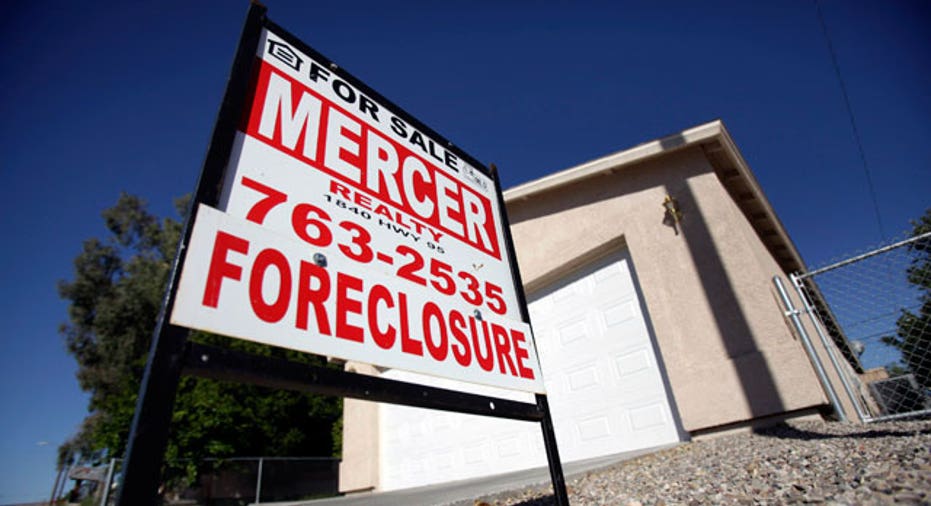 The Federal Housing Finance Agency said Thursday it had recovered nearly $8 billion in 2013 from banks that sold the government-sponsored housing entities Fannie Mae and Freddie Mac bad mortgages in the run up to the financial crisis.
The seven settlements reached last year have been previously acknowledged individually either by the FHFA or the banks, but some of the terms were not disclosed until Thursday.
For instance the FHFA, which oversees Fannie and Freddie, said a deal reached with Citigroup had netted $250 million, a sum previously undisclosed. A Citigroup spokesman on Thursday declined to comment on the amount of the settlement.
The rest of the settlements were as follows: JPMorgan Chase (NYSE: JPM) – $4 billion; Deutsche Bank (NYSE: DB) – $1.925 billion; UBS (NYSE: UBS) -- $885 million; Ally Financial -- $475 million; Wells Fargo (NYSE: WFC) -- $335 million; and General Electric (NYSE: GE) – $6.25 million.
In 2011, the FHFA sued 18 financial institutions alleging among other things that the banks misled Fannie and Freddie about the quality of loans the banks sold the government entities in the years prior to the collapse of the U.S. housing market in 2008.
Six of the 18 suits have been settled, and a seventh deal was reached with Wells Fargo without a suit being filed.
Cases are still pending against: Barclays (NYSE: BCS); Bank of America (NYSE: BAC); Credit Suisse (NYSE: CS); First Horizon National (NYSE: FHN); Goldman Sachs (NYSE: GS); HSBC (NYSE: HSBC); Merrill Lynch; Morgan Stanley (NYSE: MS); Nomura Holding America (NYSE: NMR); Societe Generale; Ally Financial; The Royal Bank of Scotland (NYSE: RBS); and Countrywide Financial.
Fannie Mae and Freddie Mac support the U.S. housing market by buying loans from lenders and packaging them into securities then selling those packaged loans to investors as mortgage-backed securities.
During the housing boom leading up to the financial crisis of 2008, the two government-sponsored finance companies dramatically stepped up their role in the housing-financing sector.
But after billions of dollars of loans purchased by Fannie and Freddie soured due to record numbers of defaults by homeowners, the entities have demanded that lenders pay compensation for loans that didn't originally meet federal guidelines.
All those soured loans nearly bankrupted Fannie and Freddie and in 2008 the U.S. Treasury was forced to step in with a massive taxpayer-funded bailout. Eventually, the two were kept alive with more than $150 billion in government funds.
Since the housing market has picked up as the U.S. economy has slowly recovered Fannie and Freddie have returned to profitability, using dividends to almost pay off their bailout loans.