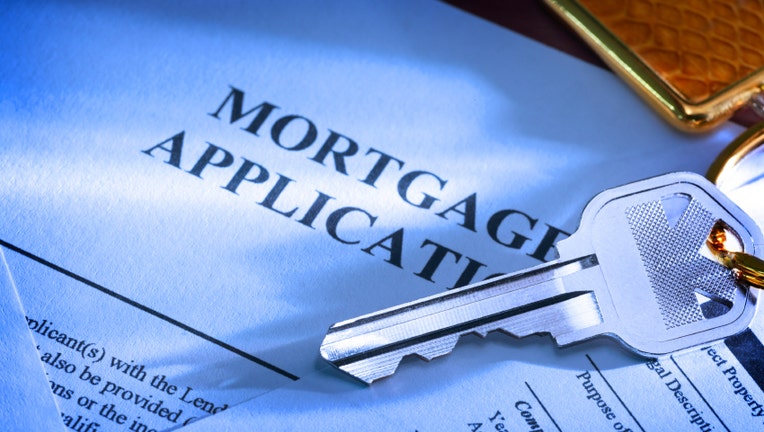 The Federal Housing Administration (FHA) streamline refinance may be the easiest way for some homeowners to get today's best mortgage rates and quickly reduce their monthly payments.
Designed for existing FHA customers, the "streamline refinance" allows homeowners to refinance with less documentation and underwriting. The calling card of the FHA streamline refinance is that no appraisal is required, a huge draw for underwater homeowners, says Jay Dacey, a senior loan officer with Metropolitan Financial Mortgage Company in Edina, Minn.
In addition, the lack of typical refinance requirements, such as income and credit verifications, allows the process to move more quickly than traditional refinances, says Joe Parsons, a managing partner of PFS Funding in Dublin, Calif.
But while the FHA has designed the streamline refinance to be quick and simple, there are still a set of specific requirements that must be met, and some lenders even institute their own rules, so it pays to shop around.
"A lot of lenders will do streamline refinances, but everyone has their own slightly different rules," says Jason Auerbach, divisional manager with First Choice Loan Services in Morganville, N.J.
Several advantages
Probably the most important advantage to an FHA streamline refinance is that there is no required appraisal, says Dacey.
"Most lenders will use the value of the last FHA appraisal that was completed," he says. Or, lenders will use your home's original price.
An FHA streamline refinance also doesn't require as much documentation as other refinances. Borrowers aren't required to provide income, employment or credit verification. This makes the entire process faster and less cumbersome, Dacey explains.
FHA mortgage rates have also been substantially lower than conventional mortgage rates in recent years, adding to the list of the program's benefits, says Keith Gumbinger, vice president of HSH.com. For the week ending Feb. 8, 2013, a conventional 30-year fixed-rate mortgage averaged 3.68%, while an FHA-backed 30-year fixed was 3.41%, he says.
Rules do apply
While the streamline refinance doesn't have the typical strict set of refinance requirements, it does have several specific standards that borrowers much meet.
The refinance must reduce payments: In order to be approved, the refinance terms must reduce your monthly payment by at least 5%.
You must be current: Refinance applicants must be current on their mortgage. Borrowers are only allowed one late payment in the previous year. Furthermore, you must have made your last three mortgage payments in full and on time.
There's a refinance waiting period: You must make payments for at least six months on your existing FHA mortgage before you can apply for a streamline refinance.
Your loan balance cannot increase: The FHA doesn't allow you to take any cash out with a streamline refinance. All of the closing costs and fees associated with your loan must be paid out of pocket -- they cannot be financed into the loan amount. "In most cases, the borrower will have to bring some cash to the table to close," says Parsons. If you don't have cash available to pay for the closing costs, your lender can offer you a higher-than-market interest rate in exchange for paying the closing costs.
Mortgage insurance premiums
An FHA streamline refinance, like all other FHA mortgages, requires upfront and annual mortgage insurance premiums.
If your current mortgage was endorsed by the FHA before June 1, 2009, the upfront premium is 0.01% of the loan amount, says Parsons. "It is a cost, but not usually an out-of-pocket cost, since it is almost always added to the loan balance," he says.
In addition to the upfront premium, these loans also require an annual premium -- paid monthly -- of 0.55% of the base loan amount.
FHA mortgages endorsed after June 1, 2009 have a much higher upfront premium of 1.75%. The annual premium varies by loan term and loan-to-value (LTV) ratio. It ranges from 1.25% (30-year term, LTV over 95%) to as low as 0.35% (15-year term, LTV under 90%).
Currently, the annual premium must be in place for at least five years, and after that time, it can be cancelled whenever the loan balance has been paid down to 78%, Parsons says.
Changes are coming
For FHA loans registered after April 1, 2013, the annual premium will increase by 0.10%, he says. In addition, the annual premium will have to be paid for the entire life of the loan if the initial LTV is more than 90%.
If you're considering a streamline refinance, act now before the April changes go into effect, says Parsons. Increased premiums mean fewer borrowers will be able to lower their monthly payment by the 5% requirement, he says.
Talk to your lender
Even though the streamline refinance program has more lenient requirements, some lenders will apply additional restrictions known as "overlays." For example, even though the FHA doesn't require income or credit verification, certain lenders lender might, says Auerbach. "Ask the lender upfront if they have overlays," he says.
The FHA frequently changes their programs, so it's important to talk to FHA-approved mortgage lenders to get the latest details and learn about potential overlays, says Auerbach.
If you want to refinance to capture some of the best mortgage rates in decades, an FHA streamline refinance is definitely worth a look. It very well could be the simplest way to save thousands of dollars over the life of your mortgage.
The original article can be found at HSH.com:FHA streamline refinance: The easiest way to refi?