Fewer Parties, Shorter Parade: Inside a Trump Inauguration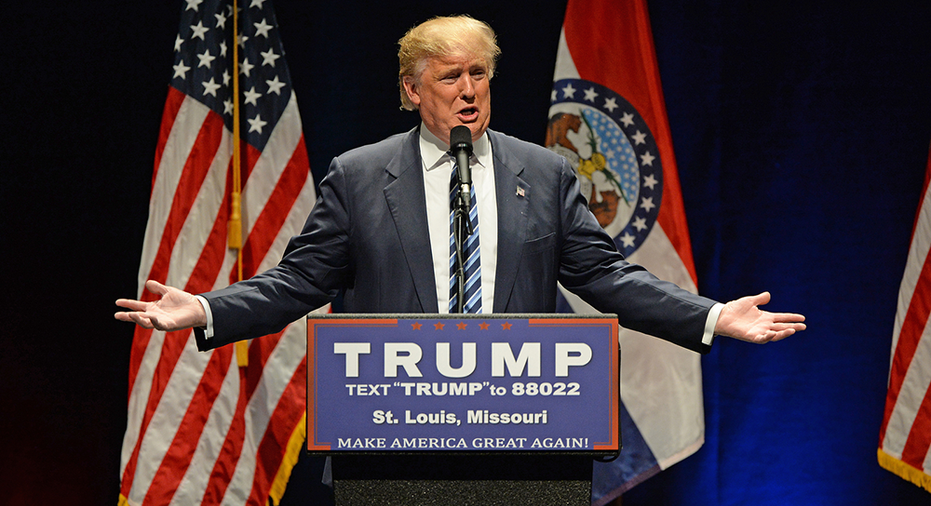 Next week, President-elect Donald Trump will be sworn in as the 45th President of the United States and in true Trump fashion—his inauguration is expected to be different and pricey.
Early estimates expect the inauguration to cost between $175 million to $200 million, that includes the official balls, parties, parade and all the security—which is expected to be the heftiest charge of all at between $30 million to $100 million. That's due in large part, to the more than 200,000 protestors expected.
D.C. Mayor Muriel Bowser told reporters last week security costs could run an estimated $30 million for the city, while other media outlets are reporting overall, security costs will exceed $100 million, and that's not including cleanup costs.
Boris Epshteyn, director of communications for the Presidential Inaugural Committee, says information on the exact cost is not yet available.
"We have an outpouring of support from all entities and a lot of individuals, which is in compliance with the guidelines that we put out," Epshteyn told FOXBusiness.com.
According to the New York Times, Trump's team is hoping to raise $65 million to $75 million of private funds to help fund the inaugural balls, the rest of the overall expenses will be covered by taxpayers. Additionally, the president-elect's team is also planning to eliminate some events to keep the price tag somewhat in check.
"The parade is going to be shorter in time, and as far as ten balls, [instead] there are going to be three inaugural balls. Two official balls, including one for the President and first responders and fireman," Epshteyn said.
Trump's Inaugural Committee has also created tiered donation packages that grant varying levels of access to Inaugural events. This is what a $1 million donation grants you:
1) Four tickets to an exclusive "leadership luncheon" with select cabinet appointees and members of the congressional leadership. 2) Four tickets to an "intimate" dinner with Vice President-elect and his wife, Karen. 3) Eight tickets to a "ladies luncheon" with the women of the first families. 4) Eight tickets to a "candlelight" dinner with appearances by President-elect Trump and his wife, Melania as well as Vice President-elect Mike Pence, and his wife, Karen. 5) Eight "V.I.P." tickets to the inaugural parade, concert and fireworks, an Inaugural Ball and "an entertainment-filled" welcome reception. 6) Eight tickets to President-elect Trump's swearing-in ceremony.
Companies such as Boeing (NYSE:BA) , United Parcel Service (UPS) (NYSE:UPS) , Coca-Cola (NYSE:KO), Delta Airlines (NYSE:DAL), Southern Co (NYSE:SO), AFLAC (NYSE:AFL), and Nuclear Energy Institute made donations to Trump's Inaugural committee. Of the companies that disclosed what they gave, Boeing gave the most, at $1 million--even after Trump slammed the aerospace and defense company on Twitter for building a $4 billion Air Force One jet, saying the costs were "out of control."
Boeing is building a brand new 747 Air Force One for future presidents, but costs are out of control, more than $4 billion. Cancel order!

— Donald J. Trump (@realDonaldTrump) December 6, 2016
According to the Congressional Research Service, President Obama holds the record for raising the most private funds for the inauguration. In 2009, he raised $53 million, but in 2013 it was $44 million, which fell in line with what George W. Bush brought in in 2005, a cool $42.3 million.