Fertile Farmlands in the Heart of NYC and Chicago?
Imagine buying your produce within hours of it being harvested — even in the dead of winter?
Well, it's happening in cities like Chicago and New York through urban startups using hydroponics — a method of growing plants with a mineral nutrient solution, in water and without soil.
Gotham Greens — the pioneer behind the nation's first commercial hydroponic greenhouse — is now producing over 20 million heads of lettuce and leafy greens to consumers locally. Produce like kale, arugula, bok choy and basil are grown in high tech greenhouses where they see yields up to 30 times greater than conventional field farming.
The company also recycles its irrigation water, resulting in 10 times less water usage than traditional field production, which eliminates agricultural runoff — one of the leading causes of global water pollution. All of the produce is pesticide free but not certified organic.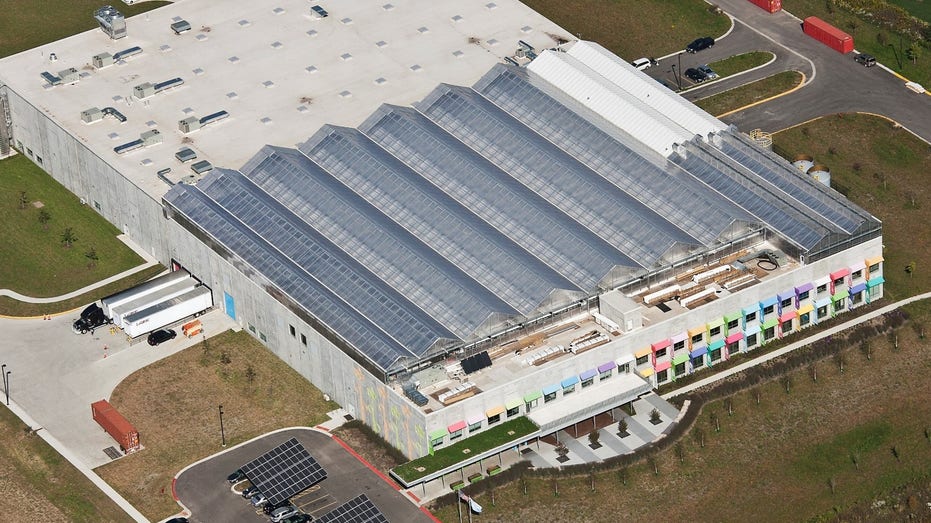 "Since 2009, we've grown drastically. We now own and operate four greenhouse facilities totaling over 170,000 square feet, and we've hired over 140 full-time employees," CEO and co-founder Viraj Puri tells FOXBusiness.com.
The company has also raised over $30 million and has seen a 400% growth rate from 2015 to 2016. The produce are being distributed to big retailers like Amazon (NASDAQ:AMZN), FreshDirect and Whole Foods (NASDAQ:WFM), who even partnered with the company by building a greenhouse on top of one their Brooklyn locations in 2014. Consumers are able see the how their greens are grown and then take an elevator down and purchase them hours after being picked.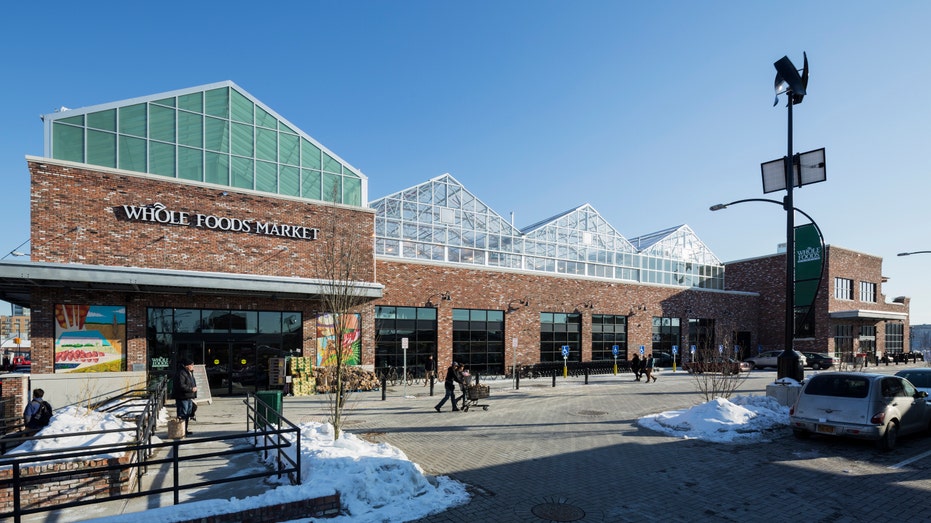 "From a green mission perspective, Gotham Greens is everything that we're looking for as far as a partner in sustainability. Their hydroponic farming solution is really innovative. It allows us to bring the freshest produce to our consumers," says Kylie Sale, green mission specialist for Whole Foods.
Kathy Means, vice president of Industry Relations for the Produce Marketing Association, says hydroponics is what they like to call "protected agriculture."
"These types of production environments offer a great deal of control – food safety, targeted inputs, sustainability and more. It also allows production in urban areas, creating more 'local' produce and putting production close to consumption," she says.
The problem with most conventional produce like leafy greens is the travel time it takes to get into supermarket aisles.
"Urban consumers often get their produce a week or 10 days after it was harvested. Most of it that we get from the East Coast comes from California, Arizona, Mexico or places that are even further away," says Puri.
Vertical farming is another type of hydroponic farming that is growing rapidly throughout urban cities. AeroFarms, a startup that recently partnered with Goldman Sachs (NYSE:GS)and Prudential Financial (NYSE:PRU), is currently building the world's largest vertical farm in Newark, New Jersey.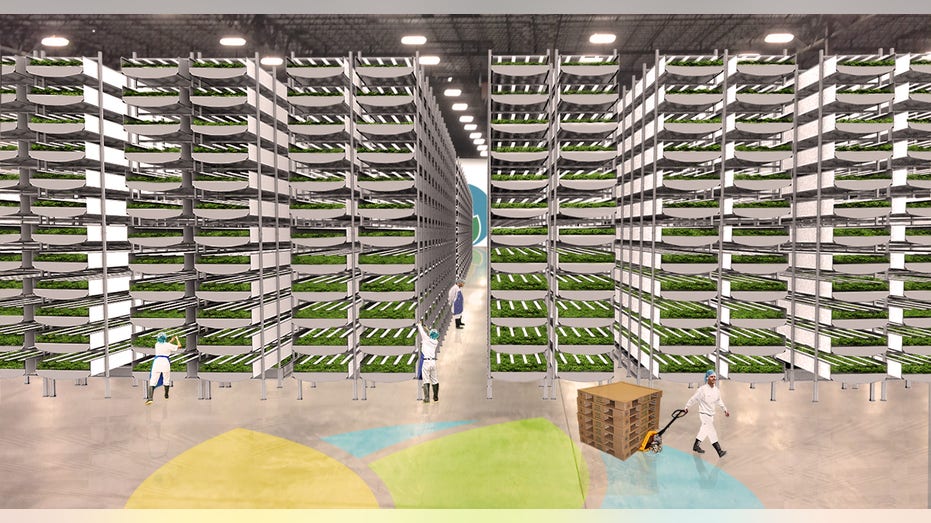 The company also grows leafy greens using a mineral solution and less water, but instead of natural sunlight it uses LED lighting and has crops stacked in layers, so as to produce more crops in confined spaces.
"We want to go where the mouths are. Newark allows us to go to New York City and throughout New Jersey. We're focused on the places that have economic trouble too — so we can go in and help out," David Rosenberg, co-founder and CEO of AeroFarms told FOXBusiness.com last July.
The Association of Vertical Farming says that while the industry isn't regulated by the FDA just yet, they see it becoming an emerging trend in agriculture.
"There are currently five medium-to-large vertical farms operating in the United States and over 10 smaller ones (mainly growing microgreens and herbs). All of them are planning on expanding. We are estimating that the numbers will double next year," Maximilian Loessl, co-founder and vice chair of the Association for Vertical Farming, told FOXBusiness.com.
Gotham Greens says it's not stopping either and has plans to open several greenhouses across the United States later this year.
"We believe in a lot of ways this is going to represent the future of fresh produce and we're very proud to be the industry leaders in the space," says Puri.