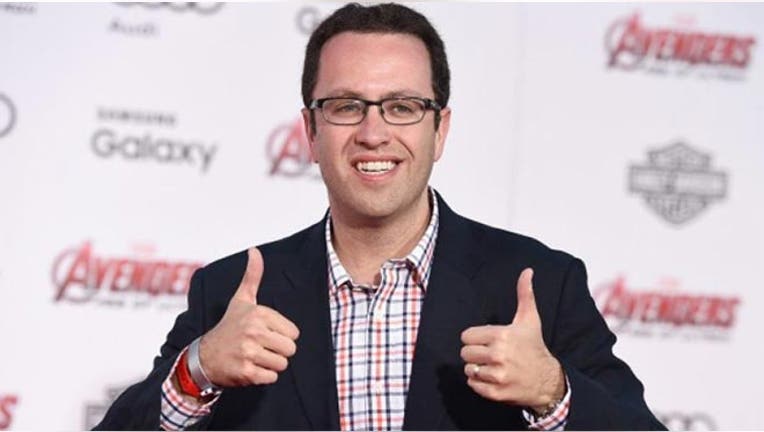 DEVELOPING: State and federal authorities were searching the Indiana home of Subway spokesman Jared Fogle Tuesday, months after the former director of his charitable foundation was arrested in a child pornography case, Fox59 reported.
Fogle, 37, who became the sandwich chain's spokesman in 2000 after losing weight as a freshman at Indiana University by eating an all-Subway diet, lives in the Indianapolis suburb of Zionsville. Authorities did not say if Tuesday's search warrants were connected to the arrest of his former associate.
Investigators from the FBI, State Police and Postal Service were outside Fogle's home, where an evidence truck was parked in the driveway, according to the Indianapolis Star. Fogle was seen leaving the truck.
The FBI and Indiana State Police were on the scene Tuesday morning. FBI spokeswoman Wendy Osborne confirmed that the agency was conducting a criminal investigation, but declined further comment.
The development comes two months after Russell Taylor, the former executive director of the Jared Foundation, which Fogle started to raise awareness to and combat childhood obesity, was arrested on federal child pornography charges. Taylor, 43, attempted suicide on May 6 at the Marion County Jail, and was placed on life support, but his health has improved, according to officials.
Taylor faces seven counts of production of child pornography and one count of possession of child pornography in a case that began when a woman he had been emailing alerted authorities to Taylor's offer to show her images of children.
After Taylor's arrest, Fogle issued a statement that said he was "shocked" over the allegations and that the foundation was "severing all ties" with Taylor.
Fogle, who once weighed 425 pounds but now maintains a weight of 190, has taped more than 300 commercials for the food chain. He makes appearances around the country on its behalf, as well as giving speeches on the benefits of eating healthy. Early commercials featured Fogle slipping into the 62-inch waist pants he wore when he was obese, and before he began eating turkey and veggie subs exclusively at the Bloomington, Ind., Subway near the school's campus.
His former roommate, Ryan Coleman, brought attention to Fogle's diet success in an article for the school newspaper that got the attention of the Milford, Conn.-based chain.