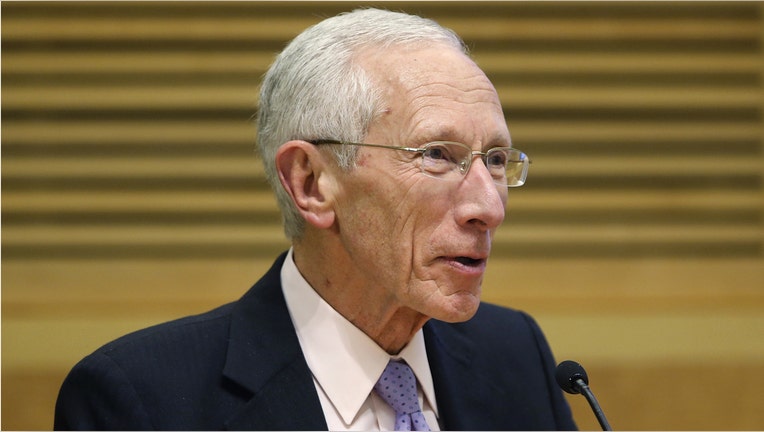 A strong dollar is restraining U.S. inflation and exports, justifying a slower pace of interest-rate increases, but on balance the U.S. economy is riding out the effects fairly well, Federal Reserve Vice Chairman Stanley Fischer said Thursday.
"While the dollar's appreciation and foreign weakness have been a sizable shock, the U.S. economy appears to be weathering them reasonably well, notwithstanding their large effects on certain sectors of the economy heavily exposed to international trade," Mr. Fischer said in remarks prepared for delivery at a Fed research conference in Washington. "Monetary policy has played a key role in achieving these outcomes through deferring liftoff relative to what was expected a little over a year ago."
He noted Fed policy makers have lowered their projections for the likely path of the central bank's benchmark federal-funds rate since the dollar began its ascent in mid-2014. "This greater degree of monetary accommodation seems appropriate given the adverse effects on U.S. aggregate demand coming from the rise in the dollar, an associated weakening of foreign economic prospects, and other developments that have restrained spending and kept inflation undesirably low," Mr. Fischer said.
In September, the Fed decided to delay raising short-term interest rates that have been pinned near zero since December 2008. The dollar strengthening against other major world currencies was one worry on officials' minds; their Sept. 17 policy statement said that "recent global economic and financial developments may restrain economic activity somewhat and are likely to put further downward pressure on inflation in the near term." That line was dropped from the Fed's next statement on Oct. 28, a sign those worries had faded somewhat.
Mr. Fischer noted Thursday that the Fed's latest policy statement signaled a possible rate increase at the Dec. 15-16 meeting, "though the outcome will depend on the [rate-setting Federal Open Market] Committee's assessment of the progress--realized and expected--that has been made toward meeting our goals of maximum employment and price stability. Of course, as policymakers, we must always be vigilant to events unfolding differently than we expect, and we must be ready to react accordingly."
By Ben Leubsdorf