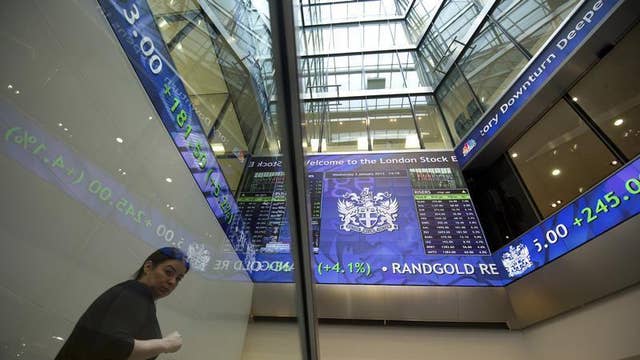 St. Louis Federal Reserve President James Bullard told FOX Business on Friday that the Fed could begin tapering its bond purchases in October if economic conditions improve.
Then again, it might not.
Bullard was non-committal, saying the policy-setting Federal Open Market Committee (FOMC) could also delay tapering again if the economic data released between now and the FOMC's meeting next month remains mixed.
"I think we'd have to see some indication that the second half of the year was as strong as we were thinking it was going to be in June," Bullard said. "So maybe some revisions to past data, strong jobs reports, some indication of third quarter GDP was coming in, that the housing market was withstanding the higher rates. Things like that could accumulate to a decision to taper."
On Wednesday the FOMC shocked investors and most analysts by announcing it wouldn't be tapering in September, a move the Fed itself had telegraphed for months and one expected by just about everyone who watches the securities markets.
Instead, the Fed maintained its asset purchase program at its current $85-billion-a-month level and reiterated its vow to keep interest rates at near zero for the foreseeable future. Policy makers cited stubbornly high unemployment, rising mortgage rates and uncertain fiscal policy given the looming budget battles in Congress over funding the government for next year and increasing the U.S. debt limit for the delay.
Stock markets cheered the decision.
Bullard said anything could happen at the October meeting, but whatever does happen will depend on the data released between now and then. The only clue he gave as to what might unfold was when he said the Fed would likely make a "small adjustment to monetary policy" in response to pertinent data.
Bullard said: "I want to stress it's a live meeting. The committee could make a decision there. I'm not saying we're going to … and you could argue there's not going to be all that much information coming in, and maybe the committee will stand pat again in October. But the normal process for monetary policy is you have a meeting for a reason. It's because you assess the data that's come in and then you make small adjustments to monetary policy in response."
Bullard also said the Fed may have to increase the number of press conferences held by the Fed chair, probably to where one will be held after each FOMC meeting.
"I think that the Fed is eventually going to have to go to a situation where each meeting has a press conference by the chairman," he said.